Are The Risks Of Schools Staying Closed Higher Than Schools Opening Up?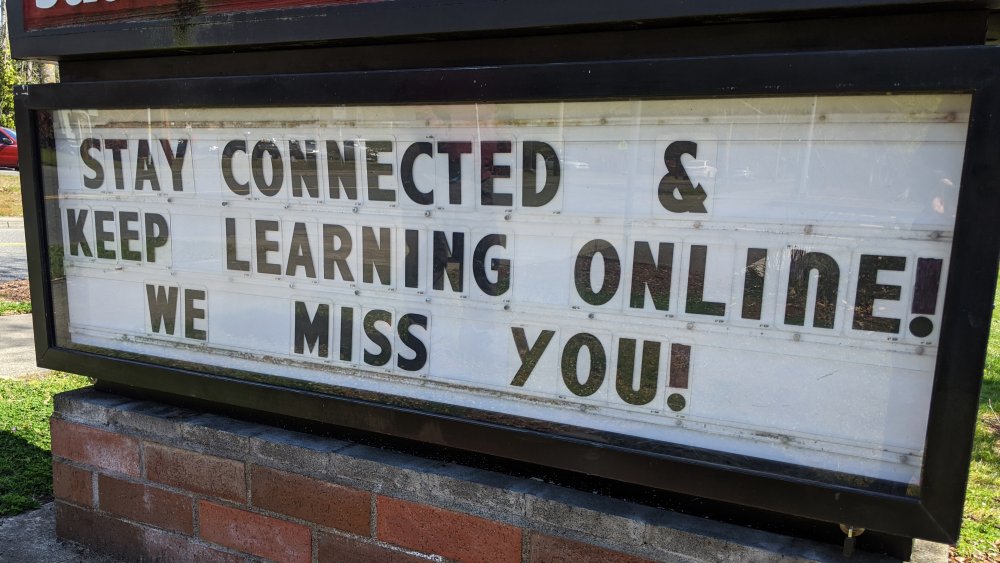 Shutterstock
As COVID rates spike in many parts of the nation, school systems continue transitioning from online back to in-person learning. While this action may, at first, seem pretty questionable — is it so important for kids to be drilling the 3 R's that you'd actually risk their lives, and that of their teachers? — upon reflection, the issue is far more complicated. Apart from the social aspect of it (which some kids like, others do not... be honest, were you always thrilled to get up and go to school every single day of your K-12 career?), perhaps the most important aspect of schooling is the fact that it does offer a free childcare solution to families, and many of the lowest-paid retail and service workers are parents who never had the luxury of working from home. There is also the fact that kids, especially those at the lower end of the economic spectrum, are missing out on important health testing and screening, and kids of all ages and backgrounds are missing out on crucial social interaction and may be experiencing anxiety and depression as a result.
So what's better for our children, and for the adults working with them — to continue learning from home, or to return to classrooms where they're in close contact with others for six-plus hours per day? It seems there's no easy answer, as news surrounding this matter is mixed. Some reports say schools are perfectly safe, while other data indicates a rise in COVID infections closely correlated to school re-openings.
School re-openings may not necessarily be linked to COVID transmission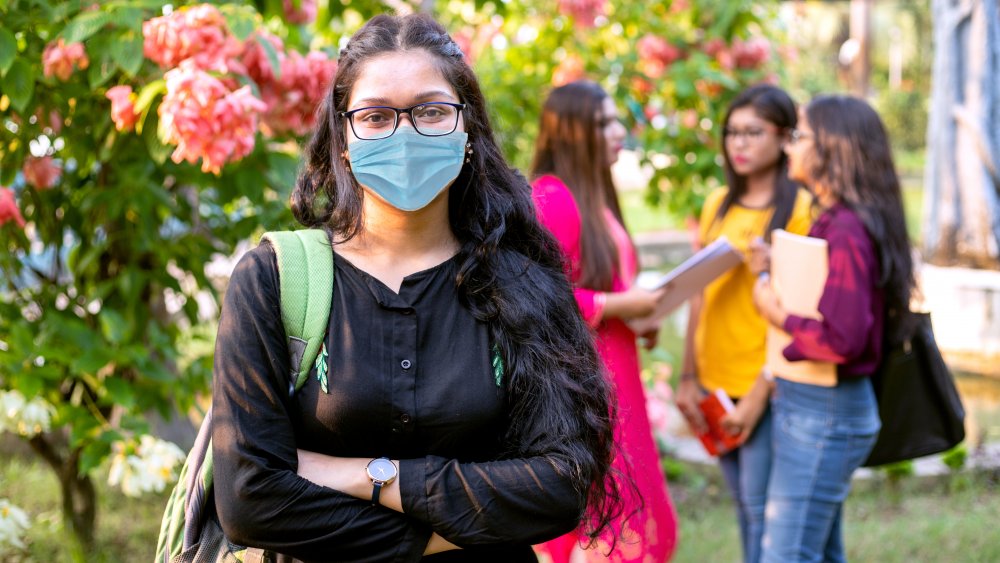 Shutterstock
NPR reports that several studies from around the world seem to show that reopening schools is not inevitably linked to a rise in COVID diagnoses among students or staff, yet Dr. Randa Grob-Zakhary described the study results by saying, "There is no consistent pattern." Schools in Spain showed few (if any) cases where the schools themselves seemed to be super-spreaders, and schools in Vietnam and Gambia actually saw a decline in diagnoses when they re-opened following the summer break. In the UK, however, there was a sharp rise in COVID cases that did coincide with the reopening of schools.
The Wall Street Journal shares information from the COVID-19 School Response Dashboard which showed a rate of 1.5 infections per 1,000 students and 2.5 infections per 1,000 staff during a two-week period in late September. Emily Oster, a Brown University economist who collects such data, interprets this as meaning that "risks to kids from going to school are small and they're in the range of the COVID risks you are probably taking in other settings," although the schools participating in the survey may be the ones more inclined towards stringent safety precautions.
There are still safety risks associated with schools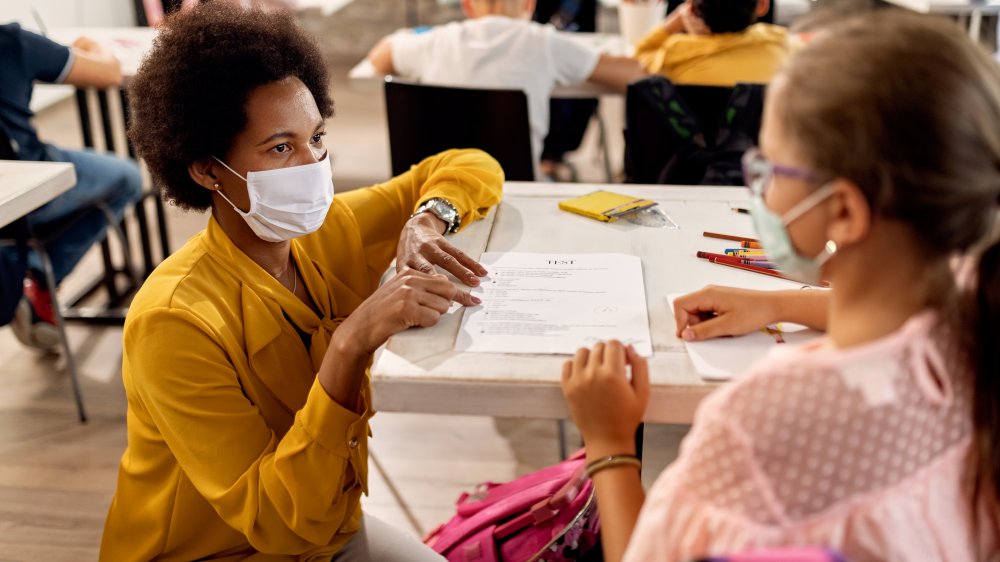 Shutterstock
USA Today, however, reports that not only have rates of COVID-19 risen dramatically among children in the U.S. since April, but that the last two weeks in September saw an increase of 14 percent — a sharp spike that did coincide with the re-opening of many schools nationwide. Sally Goza, president of the American Academy of Pediatrics, said of this data, "These rising numbers concern us greatly... [children] are not immune [to coronavirus] and there is much to learn about how easily they can transmit it to others."
Education Week points out the fact that what data we do have regarding school-linked COVID cases is very spotty, as not all states are tracking this information and some of the ones that do are less than transparent about sharing it. What's even more concerning is a report by The New York Times indicating that the White House itself pressured the CDC to produce data showing that school reopenings would be perfectly safe and threatening to cut off federal funding to any school districts that hesitated to comply.
As with just about everything else having to do with this situation, there is nothing that can be said definitively about how best to deal with COVID-19 at schools, in the workplace, or anywhere else. Every parent needs to make their own decisions about what's best for their family, and all of us — parents, kids, and former kids — need to stay careful out there