Pregnancy-Related Heart Attacks Are On The Rise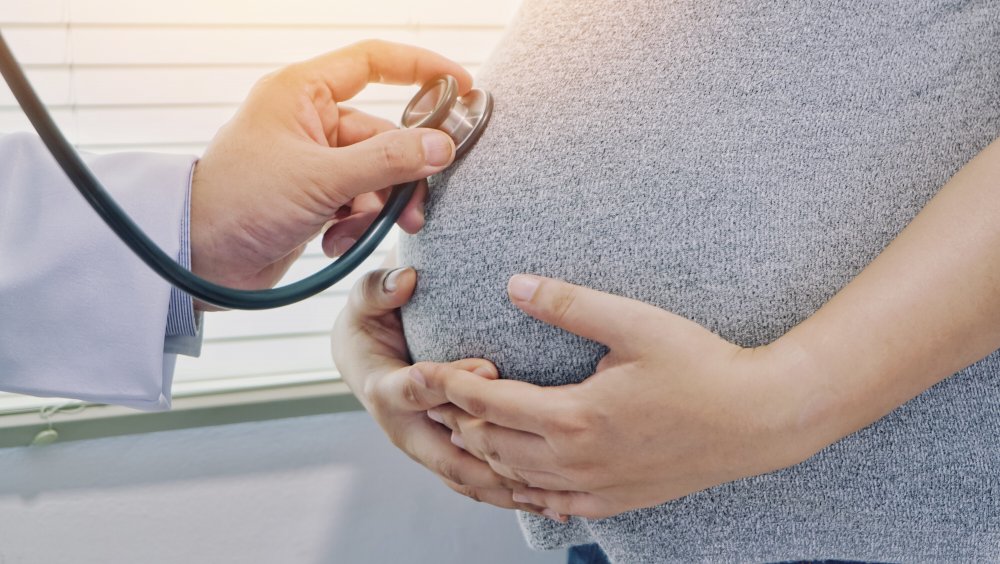 Shutterstock
More women ages 30 and older are experiencing pregnancy-related heart attacks, especially during the postpartum period, according to new research published in the Journal of the American Heart Association.
Researchers studied about 11.3 million records for pregnancy, labor, and postpartum cases from 2003 to 2015 and discovered that nearly three-fourths of the 913 women who had heart attacks during that time were 30 years or older (via the American Heart Association).
Although such heart attacks overall are uncommon, the researchers said this increase "has occurred lockstep with increases in maternal age, as well as a rise in obesity." Pregnancy, in general, can be thought of as a cardiovascular stress test, Dr. Kathleen Stergiopoulos, the study's senior author and director of ambulatory echocardiography at St. Francis Hospital, The Heart Center in Roslyn, New York, told American Heart Association News. During the first and second trimester, blood pressure typically decreases; then it increases by the third trimester to pre-pregnancy levels.
The study found that of the women who had heart attacks, 37 percent experienced them during pregnancy and 12 percent experienced them during labor and delivery. The greatest percentage of heart attacks — 51 percent — occurred during postpartum.
"People often forget about the postpartum period, but that's a period of high risk because of changes in the maternal cardiovascular system," Stergiopoulos said.
Talk to your doctor before, during, and after pregnancy about heart attack risk factors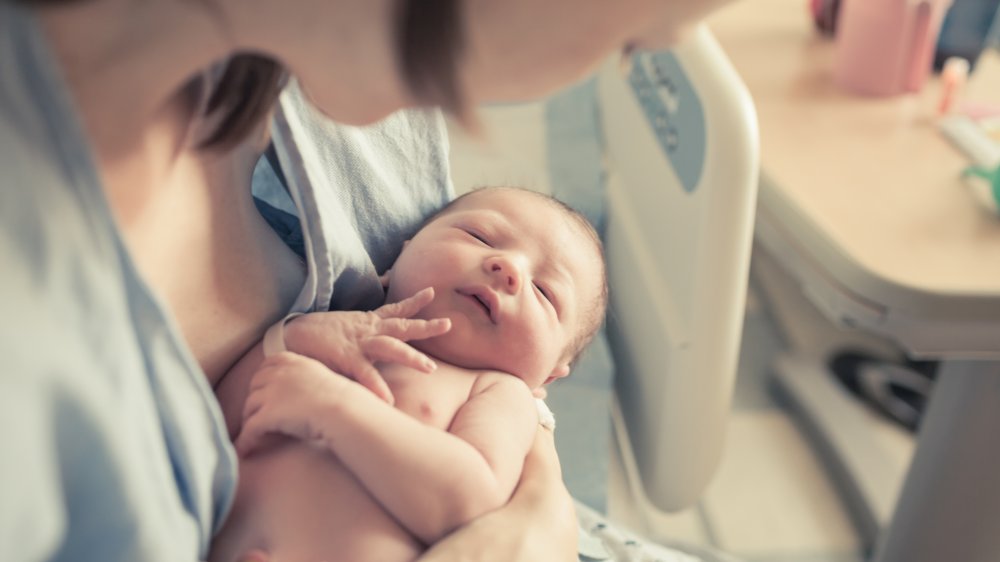 Shutterstock
The research also indicated that there were other potential risk factors associated with heart disease during pregnancy, including socioeconomic status, race, and whether or not the patient had insurance. Stergiopoulos said those areas should be explored further. "This study mainly focused on risk factors and timing, which was a great starting point. I view this study as a great signal rather than a solved puzzle," she said.
She recommended that women be aware of their risk factors for heart disease. Some heart disease risk factors you cannot change, including your age, your sex, and your race, but there are a few other risk factors that can increase your chances. These include high cholesterol, a history of substance abuse or smoking, obesity, coronary artery disease, blood clotting conditions, and gestational high blood pressure disorders (via the American Heart Association). Any woman with such risk factors should talk to her doctor and ideally work with a team of specialists before and during her pregnancy, as well as after delivery.
Although not involved in the study, Dr. Laxmi Mehta, a non-invasive cardiologist at The Ohio State University in Columbus, agreed that pregnancy can place a lot of stress on the body, especially the heart. "If you have an underlying cardiac history, you really need to have a cardio-obstetrics team — a cardiologist, an obstetrician, an anesthesiologist, the right team of players to help carry you through to the end," Mehta explained.