The One Place To Avoid On An Airplane If You Want To Stay Healthy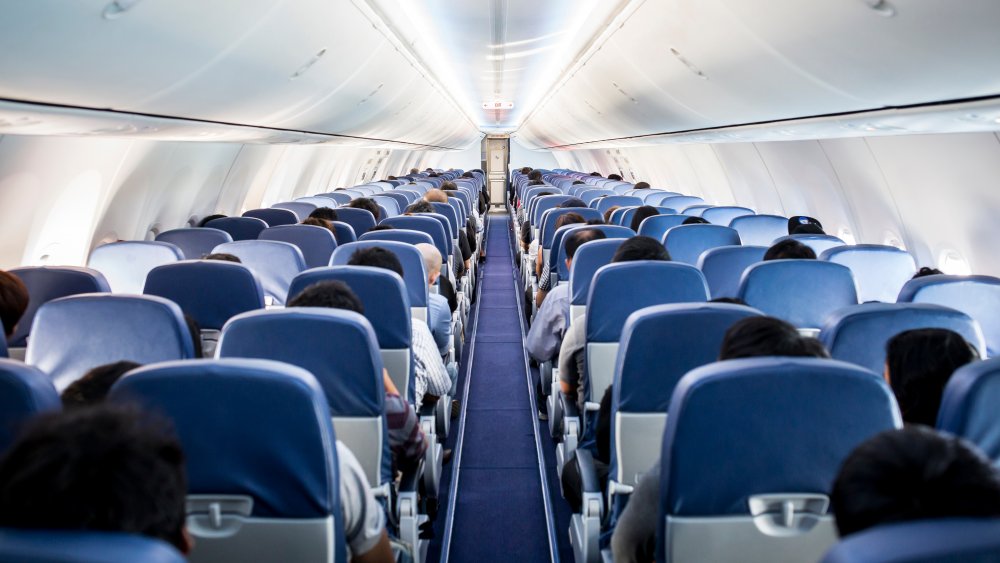 Shutterstock
Planning to fly the friendly skies? Be sure to stick with the shortest flight possible so that you can avoid the airplane's biggest germ hot spot: the bathroom. With no fewer than seven touchpoints that include the door, toilet, sink, and soap dispenser, getting in and out of such a tight space without picking up unwanted microbes requires vigilant hand washing and sanitizing (via CNBC). 
"If you want to be as safe as possible, the idea would be wait till you get to a hotel room or [place] where you're going to stay for the night," says Sandro Cinti, M.D., professor of internal medicine and infectious diseases at University of Michigan and the Ann Arbor VA (via CNBC). If a trip to the loo can't be avoided, Cinti recommends minimizing your exposure by limiting bathroom time to 10 minutes or less and touching as few surfaces as possible.
Germs don't just linger in the bathroom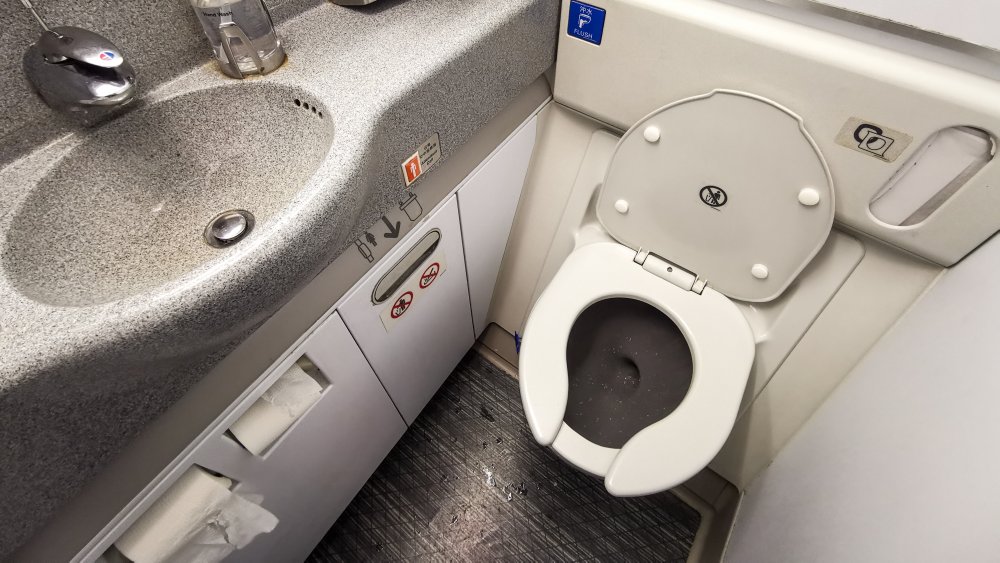 Shutterstock
If you can avoid the airplane's bathroom, that's a step in the right direction. However, navigating the airports themselves can also be risky, too. "My concern has really been in the airports funneling people through hallways and jet ways and metal detectors," says Michael Mina, M.D., Ph.D., an epidemiologist at Harvard T. H. Chan School of Public Health (via Today).
According to research from the University of Nottingham and the Finnish National Institute for Health and Welfare, respiratory viruses were most frequently found on the plastic trays at the security check, so be sure to wash or sanitize your hands immediately after handling. Other airport hot spots include payment terminals, staircase railings, passport checking counters, play areas, and the air (via University of Nottingham). "People can help to minimize contagion by hygienic hand washing and coughing into a hankerchief, tissue or sleeve at all times but especially in public places," says study researcher Jonathan Van Tam, D.M. "These simple precautions can help prevent pandemics and are most important in crowded areas like airports that have a high volume of people traveling to and from many different parts of the world."