Here's What Has To Happen Before Pfizer's COVID Vaccine Is Approved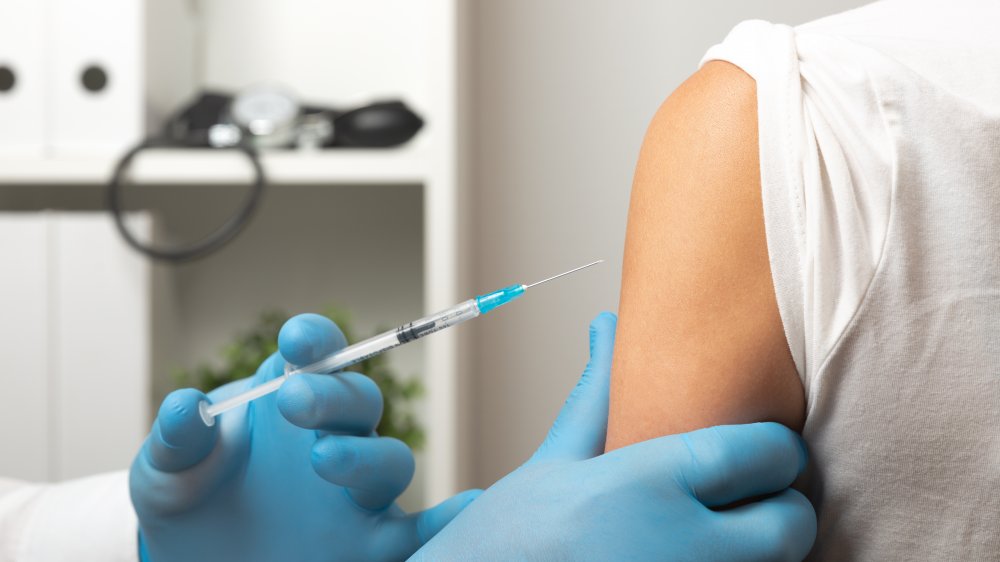 Shutterstock
For months, the world has been eagerly awaiting news of advancements in the development of a vaccine for COVID-19. There have been several vaccines undergoing Phase 3 clinical trials in the United States, according to the National Institute of Allergy and Infectious Diseases, and one of them has finally announced some promising results.
Drug manufacturer Pfizer and research partner BioNTech said in a press release that in their clinical trial involving more than 43,000 people,in a selected group of participants, they found their COVID vaccine was more than 90 percent effective in preventing the virus. 
While this is exciting news, it's vital to keep a few things in mind — while the trial involved thousands of people, this early data is based on an analysis of a fraction of that number — around 100 enrollees. Also, there is no information on if this vaccine prevents severe cases or asymptomatic cases, and there is no data about how long this protection could last (via Stat). 
However, if things move along in a similar direction, there are several things that need to happen before the vaccine could be available. In early October, the Food and Drug Administration issued an Emergency Use Authorization (EUA) which detailed the steps drug makers would need to complete to bring a vaccine to the public. One big goal has already been met, as the guidance called for a vaccine to be at least 50 percent effective at preventing infection.
When could the vaccine come to market?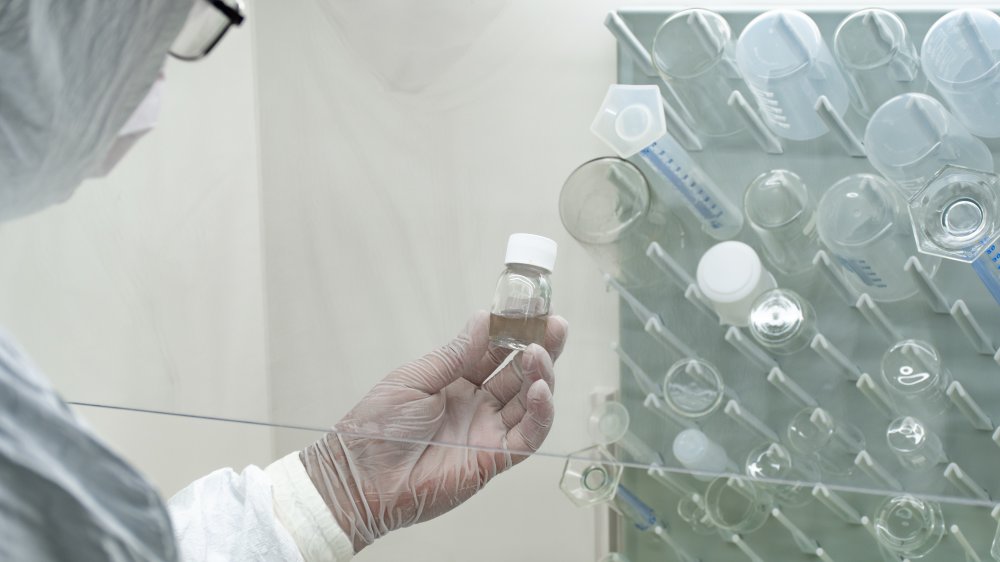 Shutterstock
According to Elemental, the EUA also stipulated that trial participants must be monitored for adverse reactions for two months following their dosing. That deadline will pass in the third week of November, according to CNBC. At that point, Pfizer will likely release more data and apply for a special EUA from the FDA, which would allow them to begin manufacturing.
Proving they can consistently and safely make and distribute the vaccine is the last big hurdle Pfizer would need to clear, according to an open letter written by the company's chairman and CEO, Albert Bourla. "[T]he last requirement will be the submission of manufacturing data that demonstrates the quality and consistency of the vaccine that will be produced," he wrote. Bourla said Pfizer has been hard at work on that front since early in the pandemic, and that they should be ready to submit their plan to the FDA even before their trial participants' safety testing is complete.
The general public needs to understand, however, that early supplies of any vaccine will first be distributed to frontline workers such as those in health care. According to their press release, Pfizer estimated that it could produce up to 50 million doses before the end of 2020. That would treat 25 million people since the vaccine is administered in two doses. An additional 1.3 billion doses are expected in 2021.