What's The Soonest Pfizer's COVID-19 Vaccine Could Be Available?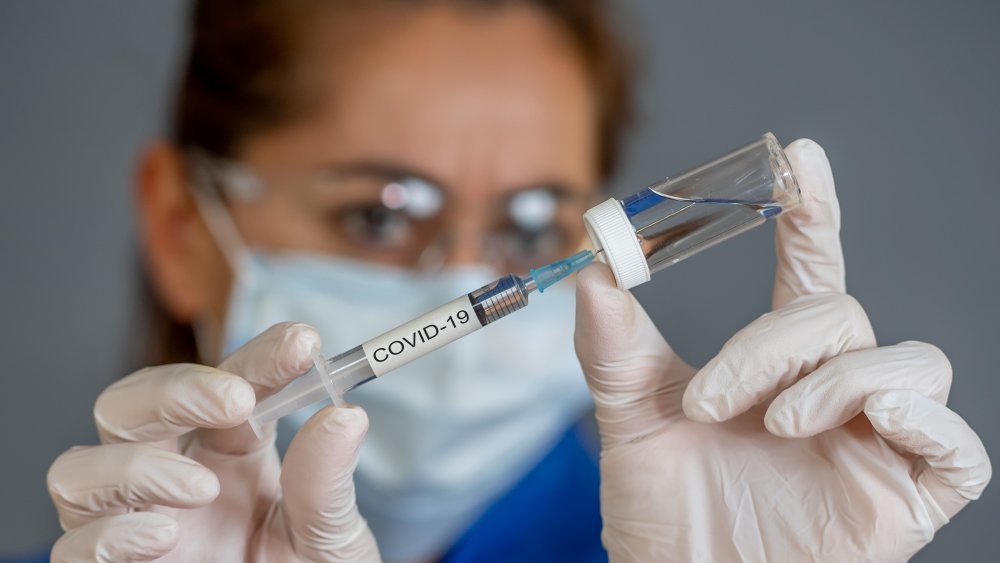 Shutterstock
Pzifer, the multinational drugmaker, in collaboration with German biotechnology company BioNTech, has released new information about the development of its coronavirus vaccine. Pzifer's vaccine candidate began Phase Three clinical trials on July 27, with 43,538 participants enrolled. Participants were given either the vaccine, or a placebo. Next, 38,955 of those individuals have received a second dose as of November 8 (via Business Wire). The vaccine requires two doses, spaced three weeks apart.
Results of the interim analysis of Phase Three trials, which use data taken seven days after the second vaccine dose, show that the vaccine is more than 90 percent effective at preventing COVID-19 infection. Keep in mind, however, that even though these results are promising, this information comes from only around 100 enrollees of the study — so these results are very early. Also, there is no indication yet that this vaccine could prevent severe cases — or asymptomatic cases — and there is no information yet on how long the vaccine could potentially last (via Stat). 
Prof. Ugur Sahin, BioNTech co-founder and CEO, told BioPharma Reporter, "The first interim analysis of our global Phase three study provides evidence that a vaccine may effectively prevent COVID-19. This is a victory for science, innovation, and a global collaborative effort."
Around 50 million doses may be available before the end of this year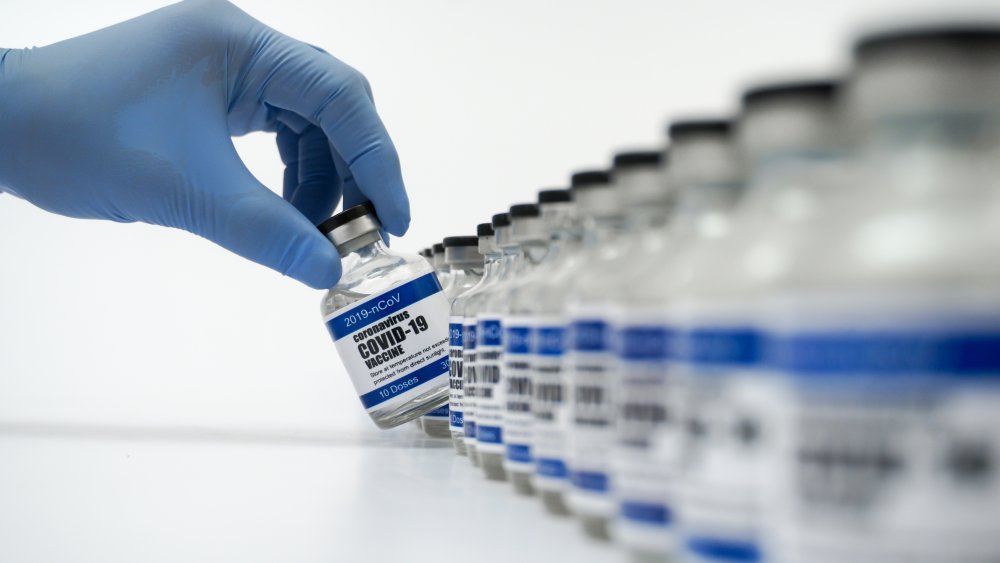 Shutterstock
There are a few more steps to be taken before the vaccine could be made more widely available. Compulsory safety data will not be available until the third week of November. The United States Food and Drug Administration (FDA) then needs to give the vaccine emergency approval. According to Business Insider, Pzifer has indicated that 50 million doses could be available before the end of this year, and up to 1.3 billion doses in 2021. There are still logistical issues to work out, like the fact that the vaccine has to be transported at extremely cold temperatures — negative 94 degrees Fahrenheit (or -70 degrees Celsius). This could make it difficult to get to some areas.
Developing a vaccine — any vaccine — in under a year is medically unprecedented. Questions remain about long-term effectiveness, as well as whether any rare, but serious side effects will be observed in the months to come.