What You Don't Know About Pfizer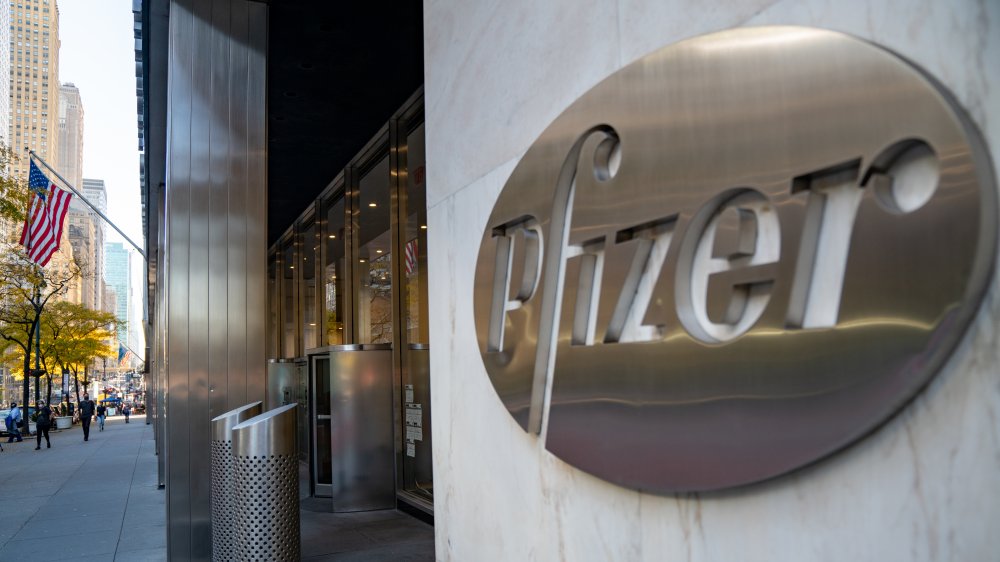 David Dee Delgado/Getty Images
With news of pharmaceutical giant Pfizer and German biotech company BioNTech announcing positive early results from their COVID-19 vaccine trial, many ears pricked up upon hearing the name of the familiar drug maker behind brands such as Advil, Robitussin, Zoloft, and Viagra. As the country's leading infectious disease expert Anthony Fauci, M.D., told CNN about Pfizer, "This is a highly reputable company that has extensive experience in the development of countermeasures, including vaccines."
Started in 1849 as Charles Pfizer & Company by German immigrants Charles Pfizer and his cousin Charles Erhart, the company found early success blending the talents and skills of businessman Pfizer and trained confectioner Erhart. From their manufacturing plant in Williamsburg, Brooklyn, the duo produced a more palatable way to ingest the antiparasitic drug santonin by offering it in toffee-flavored cone form (via German Historical Institute). 
That sweet success led to even more lucrative releases for the company, which continued to expand and even assisted troops during World War II by mass-producing the antibiotic penicillin to supply to Allied forces (via BBC). Interestingly, that innovative spirit lives on today at the original plant, which was sold in 2011. According to Pfizer, the FDA-approved facility has housed artisanal Brooklyn food purveyors since the pharmaceutical company's departure, including People's Pops, McClure's Pickles, and Brooklyn Soda Works.
Pfizer has relied on star power to promote its products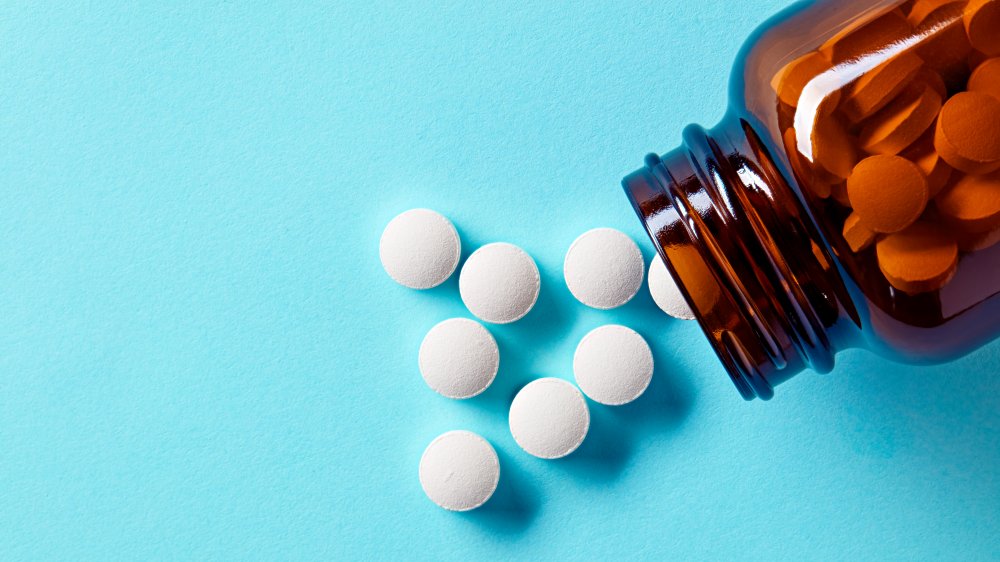 Shutterstock
Having introduced the first FDA-approved oral treatment for erectile dysfunction in 1998, the drug company Pfizer found itself in the unique position of having to talk about the taboo topic of impotence. In order to help break the ice, the company enlisted the help of former Senator Bob Dole, the venerable statesman who at the time had recently lost his bid for the White House to President Bill Clinton. Notes comedian Ashley Gavin in commentary for BuzzFeed News, "I think that Viagra may have actually reinvigorated his career as much as it did his other parts."
Celebrity endorsements have also come from the Godmother of Soul Patti LaBelle, whom Pfizer tapped in 2017 in order to encourage Boomers to get the Prevnar 13 pneumococcal pneumonia vaccine. "She epitomizes a lot of the Baby Boomers we're trying to reach," said Pfizer spokesman Gary Iott in PRWeek. "They are not slowing down. They are healthy and taking on new challenges, so they don't see themselves at risk for pneumococcal pneumonia." 
The company also featured Goodfellas actor Ray Liotta in commercials that began airing in 2018 for the smoking cessation aid Chantix. The award-winning campaign, which was lauded for Liotta's relatability as someone who smoked for decades and struggled to quit, spawned cheeky parodies such as this one, further expanding Pfizer's reach.