Plastic Surgeon Exposes Everything Wrong With Butt Implants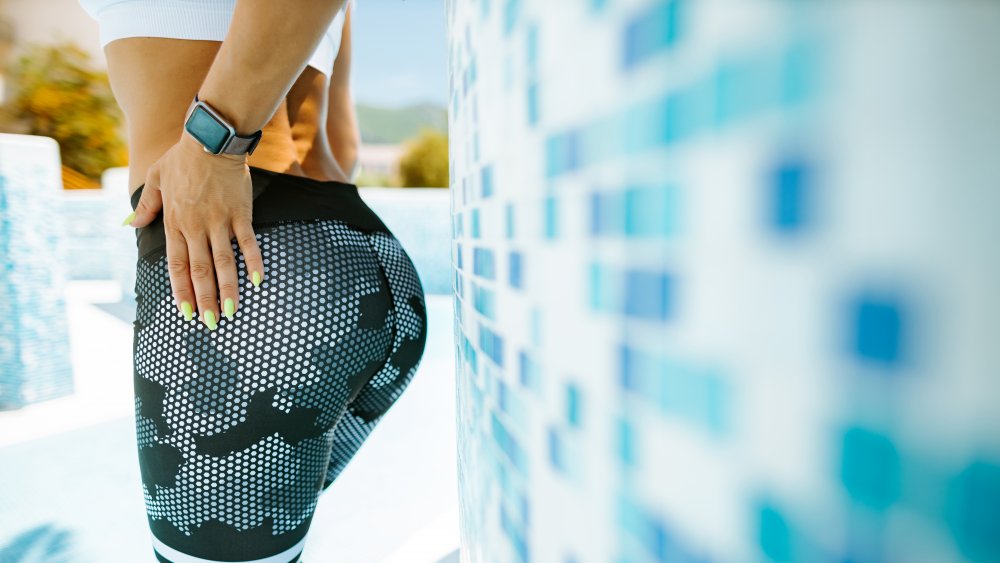 Shutterstock
While Hamlet may have said, "There's a divinity that shapes our ends" (via Open Source Shakespeare), it seems that quite a few of us find them to be slightly less divine than we would wish, and some people are willing to pay big bucks to give divinity a little hand with that shaping. 
Butt implants, or gluteal augmentation, to give them a slightly more dignified name, may be an incredibly silly-sounding procedure, but they're actually a pretty serious business. The American Society of Plastic Surgeons called 2015 "the year of the rear," reporting that, on average, someone underwent some type of cosmetic butt-related procedure every 30 minutes. The most popular methods of butt enhancement? Buttock augmentation (14,705 procedures that year), buttock lifts (4,767 procedures), and buttock implants (2,540 procedures).
So are these procedures safe? While Healthline reports that there is over a 95 percent satisfaction rate among patients having undergone butt implantation surgery, this does not imply that it is risk-free. We spoke with Dr. Elliot Hirsch, Chief of Plastic Surgery at Providence Cedars-Sinai Tarzana Medical Center, and he raised quite a few concerns regarding butt augmentations, including implants.
Butt implants are a high-risk procedure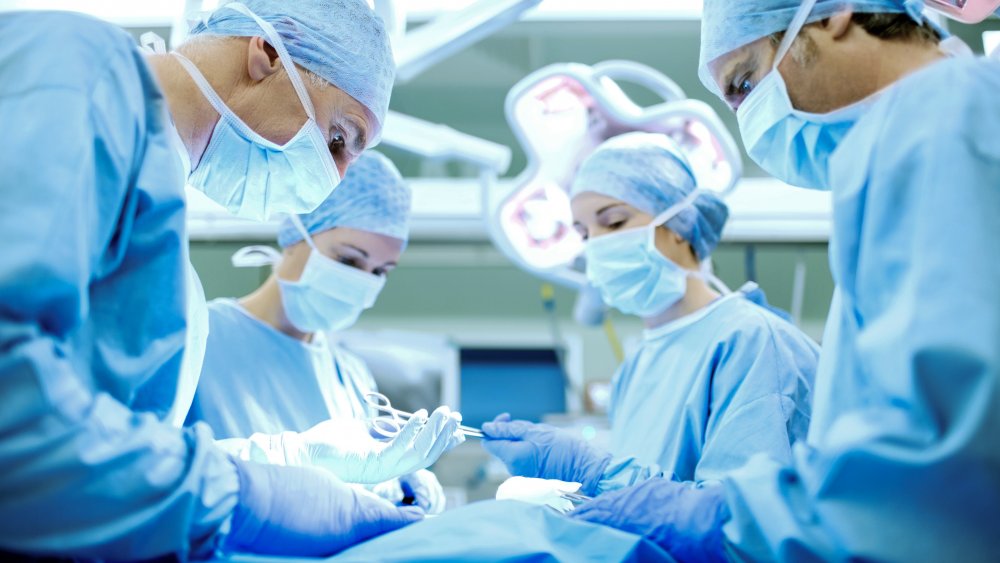 Shutterstock
Dr. Hirsh warns that while the FDA took textured breast implants off the market, "people don't realize butt implants can also be textured." He says this type of butt implant could "possibly lead to anaplastic large cell lymphoma (ALCL)," something Columbia University's Irving Medical Center calls a "rare, deadly lymphoma."
Hirsch doesn't consider Brazilian butt lifts to be safe, either, despite the fact that these typically use the body's own fat to build up the butt (and, as a bonus, removing it from another location). He points out, "[The] Brazilian butt lift has the highest risk of death out of all plastic surgery procedures," with mortality rates "reported as high as 1:3000." The reason for such high numbers, he explains, "is thought to result from fat entering blood vessels during fat injection into the muscle during the BBL." Hirsch does note, however, that "smaller BBL procedures place the fat more above the muscle," something that "allows contouring and shaping with greater safety."
It seems as if the safest butt policy is learning to love, or at least live with, the one you've got. After all, while Kim Kardashian's big booty may work for her, it might not look so good on anyone else. Plus, even if the fear of potential disease or death doesn't scare you off, there's always the risk of so-so surgery... and you for sure wouldn't want to go through the rest of your life with a botched butt.