The Important Change Med Students Made To Their Version Of The Hippocratic Oath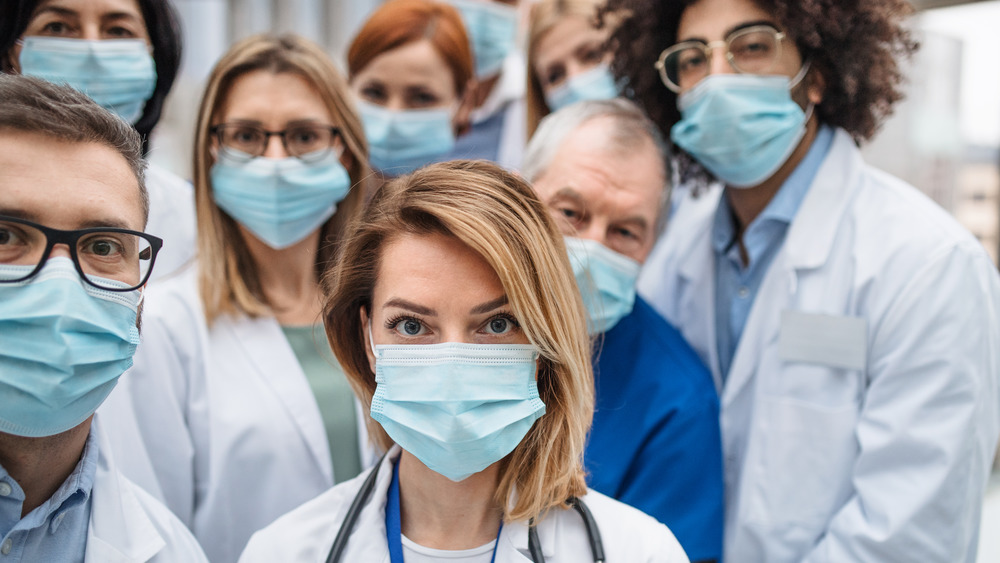 Shutterstock
First-year medical students at the University of Pittsburgh School of Medicine promised to advocate for a more equitable health-care system because of racial injustice and the coronavirus pandemic, in addition to reciting the traditional Hippocratic Oath where they swore to "do no harm or injustice" to patients.
It's customary in many U.S. medical schools for incoming students to write and recite their own versions of the oath, according to NPR. Several have included language that prohibit bias or discrimination in the practice of medicine.
However, the Pittsburgh students specifically addressed current events, honoring "the 700,000+ lives lost to COVID-19, despite the sacrifices of health care workers," as well as the "national civil rights movement reinvigorated by the killings of Breonna Taylor, George Floyd, and Ahmaud Arbery." All three Black people were unarmed when they died during police-related or racially-motivated incidents.
The students also pledged to respect others' perspectives and seek to identify and eliminate their own biases. "We recognize the fundamental failings of our health care and political systems in serving vulnerable communities," the students' oath says. "This oath is the first step in our enduring commitment to repairing the injustices against those historically ignored and abused in medicine: Black patients, Indigenous patients, Patients of Color, and all marginalized populations who have received substandard care as a result of their identity and limited resources."
Other medical groups acknowledge racism impacts public health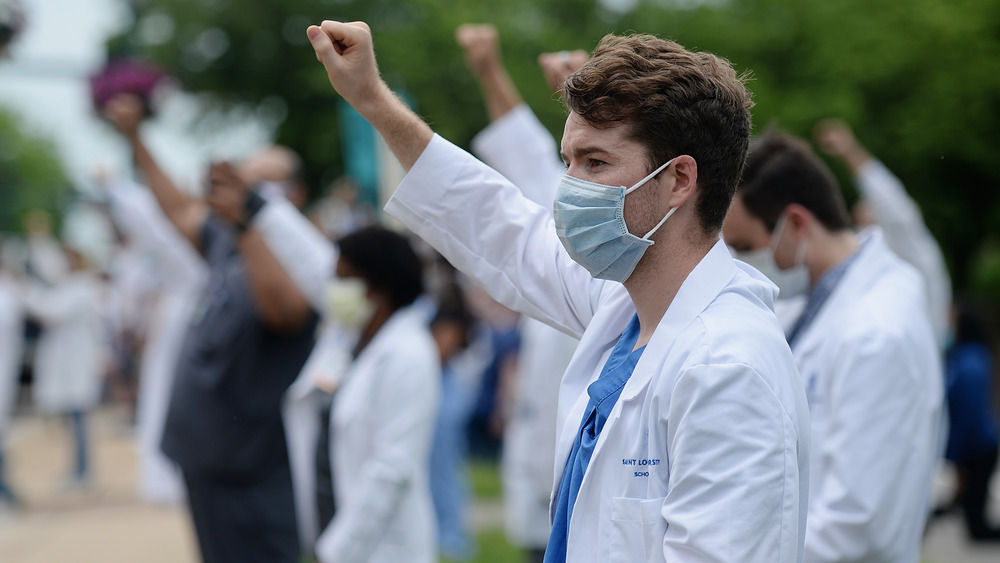 Michael B. Thomas/Getty Images
Other medical groups have protested against racial injustice and acknowledged racism's impact on public health. The American Medical Association in June denounced police brutality and racially-motivated violence. They also pledged to "actively work to dismantle racist and discriminatory policies and practices across all of health care" (via AMA).
In addition, the U.S. Centers for Disease Control and Prevention in July noted, "Long-standing systemic health and social inequities have put many people from racial and ethnic minority groups at increased risk of getting sick and dying from COVID-19." These factors include access to health care, disproportionate representation in workplaces with more chances of exposure (i.e., farms, grocery stores, farms, public transportation), crowded or multigenerational housing, and gaps in education or income.
The death rate for COVID-19 among people who are Black or African-American is 2.1 times higher than among people who are white and non-Hispanic, CDC statistics show. The COVID-19 death rate for people who are American Indian or Alaska Native was 1.4 times higher than that of whites; in addition, the death rate for Hispanics or Latinos was 1.1 times higher than that of whites.
The COVID-19 hospitalization rates also are higher among different racial and ethnic groups compared to whites: 5.3 times higher for American Indians or Alaska Natives, 4.7 times higher for Black people or African-Americans, 4.6 times higher for Hispanics or Latinos, and 1.3 times higher for Asians.
A personal oath can inspire deeper professional ethics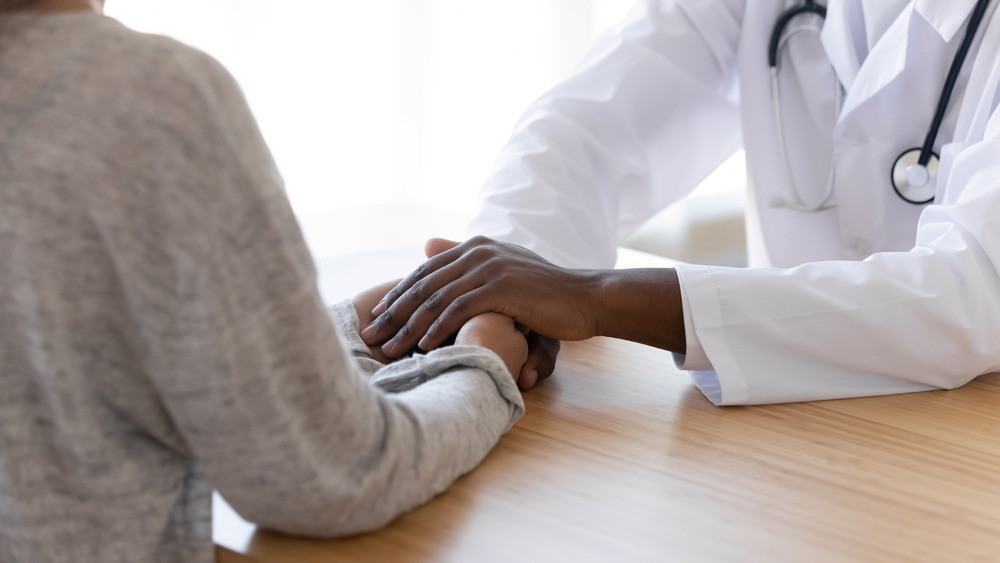 Shutterstock
Bioethicist Laura Guidry-Grimes, an assistant professor in the Department of Medical Humanities and Bioethics at the University of Arkansas, agreed that this year is a "paradigm-shifting time" that has brought a "reckoning" for medicine.
While some doctors in a 2004 paper in the journal Academic Medicine worried that different versions of physician oaths could lead to "fragmentation and confusion" about the medical profession's ethical values, Guidry-Grimes thought this concern was misplaced. "My fear is that too often the oath-taking is a ritual for the sake of ritual," she told NPR. An exercise such as rewriting their traditional oath may inspire students to consider their mission and professional ethics more deeply, she added.
University of Pittsburgh medical student Sean Sweat, who collaborated on the oath with her classmates, said it will guide her as she launches her career. "This pandemic has wreaked havoc on minority populations," she told NPR. "It has revealed the many gaps within the medical field... A lot of those gaps that this pandemic has revealed, those are things we need to go after to fix."