Benefits Of Botox You Never Knew Existed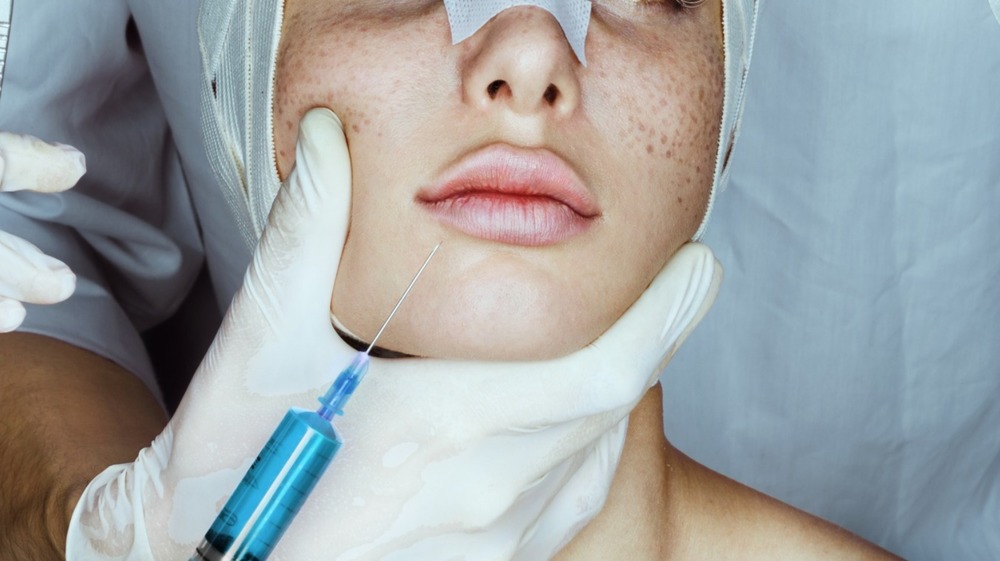 Shutterstock
Botox gets kind of a bad rap as far as cosmetics procedures go. Mention the topic and it's sure to bring up a few jokes, although nothing that will really raise an eyebrow. In fact, these Botox jokes never really get old. (Ba dum tss!). It seems that the word "Botox" has become a kind of shorthand for all that's wrong with our shallow, appearance-obsessed, ageist culture, although anti-aging attitudes themselves date back to whenever we humans started living past the age of 35. Still, it just seems like the ultimate in either narcissism or desperation to have your face injected with actual botulinum toxin, since isn't that the same kind of stuff that can kill you if it gets in your food? (Yes, it is, although the injectable form isn't quite so likely to make you sick.)
Something not everyone is aware of, however, is the fact that Botox actually has medicinal as well as cosmetic uses. We spoke with Dr. Elliot Hirsch, a board-certified plastic surgeon who is Chief of Plastic Surgery at Providence Cedars-Sinai Tarzana Medical Center, and he clued us in on some very important ways that Botox can be used to help patients experiencing several different conditions.
Botox can relieve a wide range of symptoms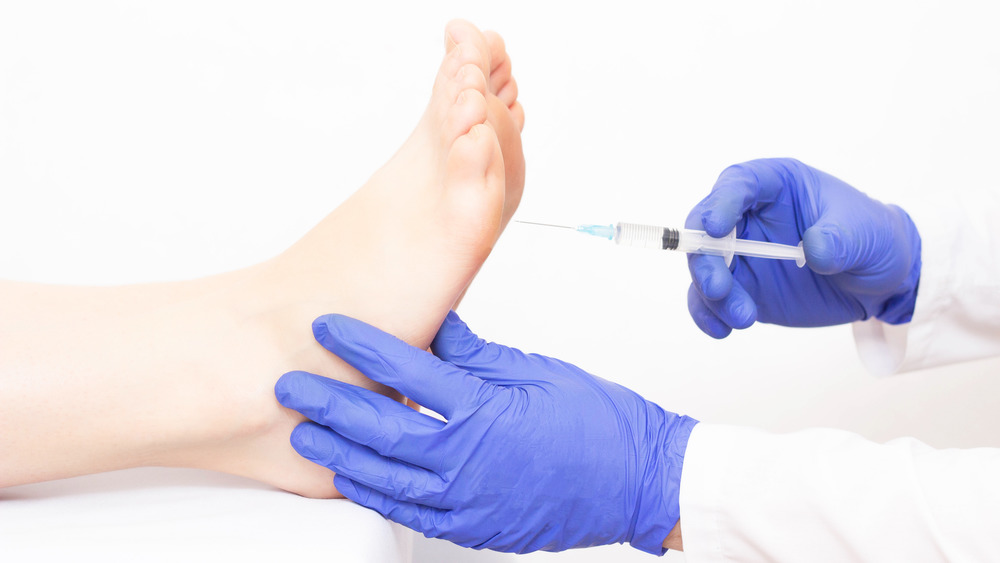 Shutterstock
While Hirsch admits that "Botox for TMJ pain is an off-label indication," explaining that this means the FDA has not yet approved this treatment, he says that those suffering from TMJ pain may find relief in having Botox injected into their masseter muscles. (Healthline defines these as the facial muscles that help us to chew.) The way it works, he explains, is by "temporarily preventing nerves from firing." It seems that the nerves in question "are attached directly to muscles [so] when the nerves don't fire, the muscles are forced to relax." This not only has the wrinkle-smoothing result that Botox is best known for, but also "relieve[s] stress from grinding and clenching,"
Yet another off-label use for Botox, Hirsch reveals, is treating migraine headaches, calling it "a great alternative to migraine medications." He also recommends Botox for helping to reduce muscle spasms, eye twitching, excessive sweating, and plantar fasciitis. 
He does caution, however, that any patients considering Botox treatment need to "make sure that their treating physician has experience with Botox injection and is board certified in their respective fields such as the American Board of Plastic Surgery or the American Board of Dermatology." Should you be considering getting your Botox from a medi-spa, he says to "make sure that [your] injector has adequate training and that the supervising physician is on-site and available for consultation." Important advice to follow, no matter the reason you're planning to go under the needle.