Small Gatherings May Not Be As Safe As You Think During The Pandemic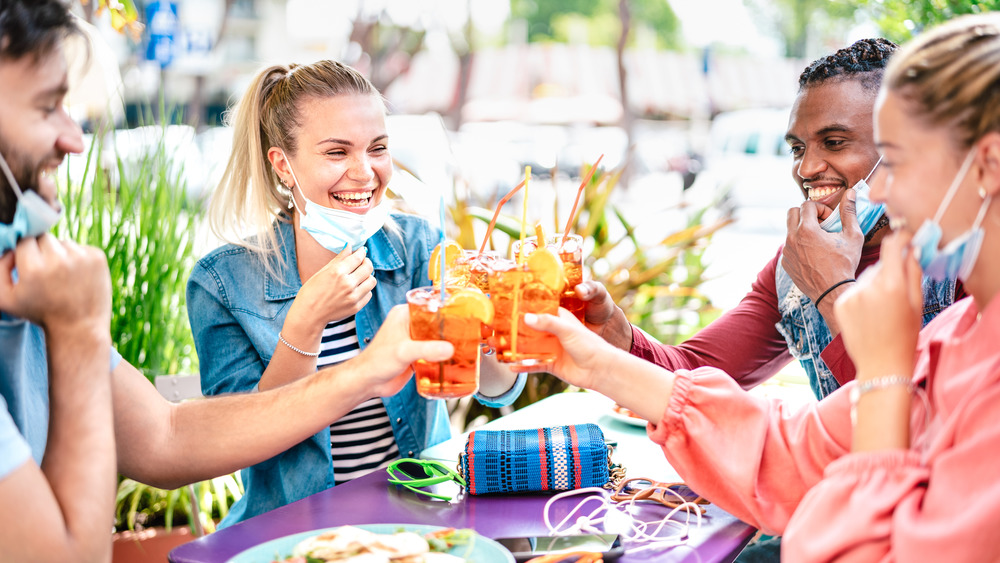 Shutterstock
You've practiced social distancing for months. You've avoided large gatherings like concerts, and you're a whiz at live-streaming for work meetings, schooling, and even church services. So, you're totally safe to let your mask down at a dinner party or a game night with a handful of friends or relatives, right?
Sadly, no, health officials and scientists say. Although crowded places such as nightclubs and nursing homes spurred coronavirus outbreaks in the United States earlier this year, small get-togethers now are risky but as residents feel "deceptively safe" and socialize (via The Washington Post).
The coronavirus is spreading with urgency across the United States, with 14 states, mostly in the Midwest, reporting record numbers of hospitalizations this week (via The Washington Post). California and Texas this week each surpassed 1 million total infections, according to Johns Hopkins University (via CNN). The United States now has 10.5 million cases and 240,000 deaths. More than 50 million cases of the coronavirus have been recorded worldwide (via CNN).
"We've all gotten used to our bubbles, but I don't think we've really asked whether someone who's in our bubble is also in another person's bubble," said Nirav Shah, director of the Center for Disease Control and Prevention in Maine, where COVID-19 cases have soared over the past two weeks (via The Washington Post). 
Small gatherings can spur high infection rates, health officials say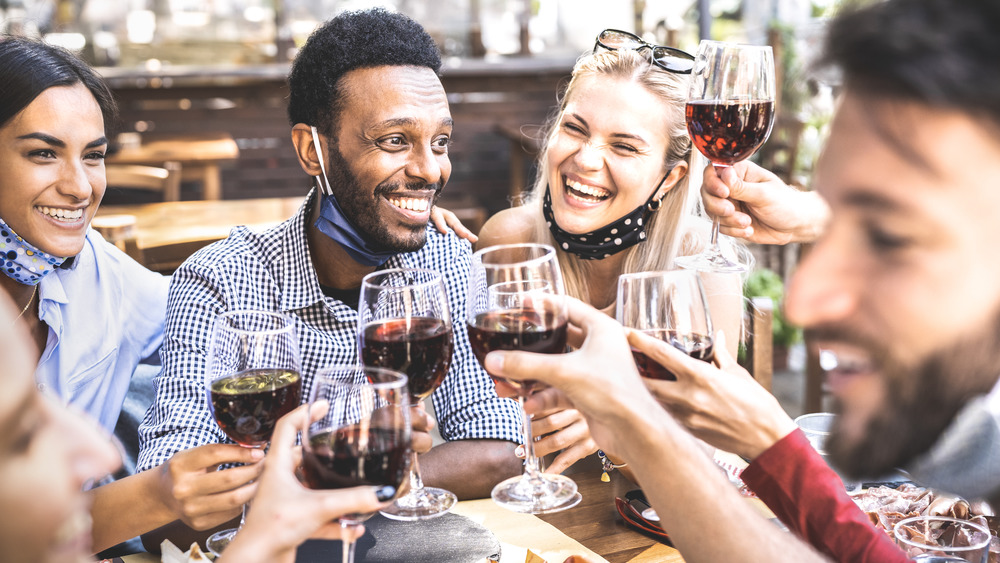 Shutterstock
The White House coronavirus task force urged states that are hot spots for the virus to curtail maskless get-togethers of family and friends, saying that even asymptomatic attendees can infect multiple people (via The Washington Post).
Public health investigators have been asking coronavirus patients to list everyone with whom they've spent more than 15 minutes and been within a distance of six feet. Professionals then contact those people to advise them of their possible exposure and need to self-quarantine (via the Centers for Disease Control and Prevention).
Lately, investigators have noticed that infected people listed more close contacts, alerting them that small gatherings had become dangerous, The Washington Post reported. Respiratory viruses like the coronavirus become more stable in dry, cold air, making the rising infections — as well as holiday gatherings the horizon — cause for concern. Small indoor gatherings often are "with people we know really well," said David Rubin, the director of PolicyLab at Children's Hospital of Philadelphia (viaThe Washington Post). "We let our guard down."
Several government officials told The Washington Post they've considered reminding residents to avoid spending more than 15 minutes within six feet of most other people. But that's difficult for a pandemic-weary public. "Of course you want to have a birthday party for your kid. Of course it's your friends who you have over, so you want to give them a hug," Rhode Island Gov. Gina Raimondo told The Washington Post. "It's human. It's understandable. It's got to stop."