The One Workout Miranda Kerr Does Every Day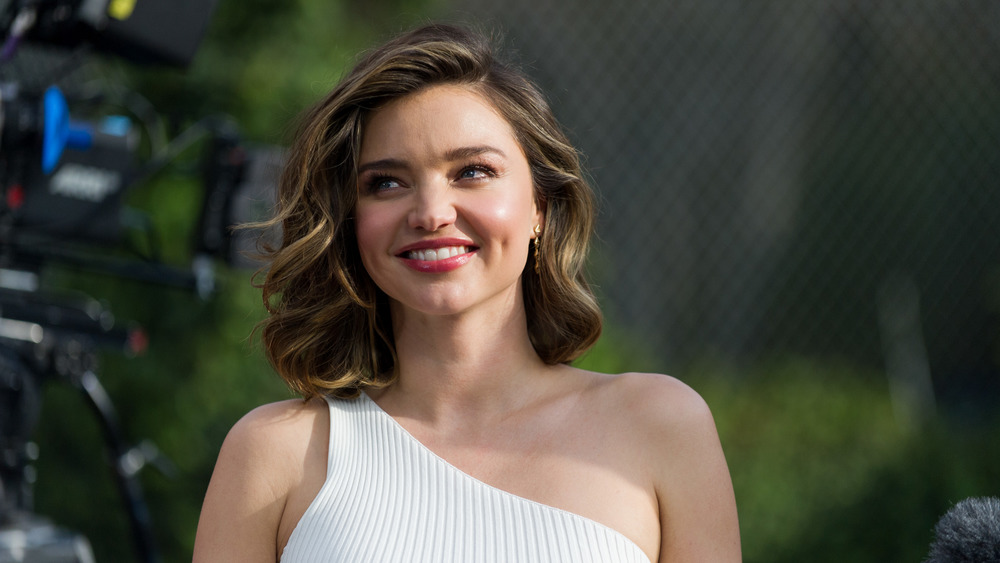 Emma Mcintyre/Getty Images
Skincare aficionado and former catwalk queen Miranda Kerr has revealed the one workout she does every day — and it's not what you think. Speaking to Byrdie, the Australian-born beauty admitted, "I believe in doing squats whenever you can." Yep, forget weight machines and running — Miranda Kerr swears by squats. 
Sharing her secret to ensuring you do your squats everyday, she added, "If you can just do 10 squats when you think about it, that's a good way to remember and get exercise incorporated into your day." If it's good enough for her, it's good enough for you! 
And it seems that the experts agree. "I tell my clients to do squats regularly wherever and whenever they can," Katrina Pilkington NASM-certified personal trainer told Women's Health. "There's really no way to overdo them unless you're using excessively heavy weight during training," adding, "In that case, you want to take rest days in between for muscle recovery."
The benefits of squatting every day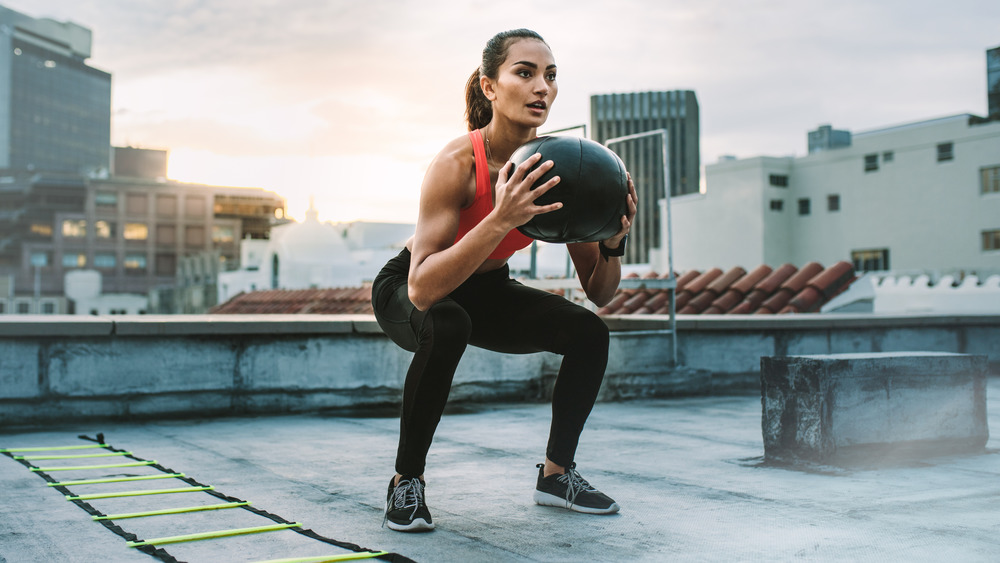 Shutterstock
In fact, doing squats regularly do more than just tone your tush. Squats can seriously improve your overall strength. "Squats are a great exercise because they activate so many bones and joints at once, such as the hips, knees, feet, and ankles, as well as muscles like the quads, gluteals, hip flexors, hamstrings, and calves," Andy Sobuta, a physical therapist with Harvard-affiliated Spaulding Rehabilitation Center, told Harvard Health Publishing. "Squats can help you build and maintain a stronger lower body, which makes movement easier and allows you to stay active," he added.
Better still, they're totally accessible to everyone. First, they're free. And second, you can kind of do them wherever and whenever you want (where appropriate). While they almost sound too good to be true, they're not. Trust us. And if you don't trust us, trust Miranda Kerr. Always trust Miranda Kerr.