Can You Get COVID-19 And The Flu At The Same Time?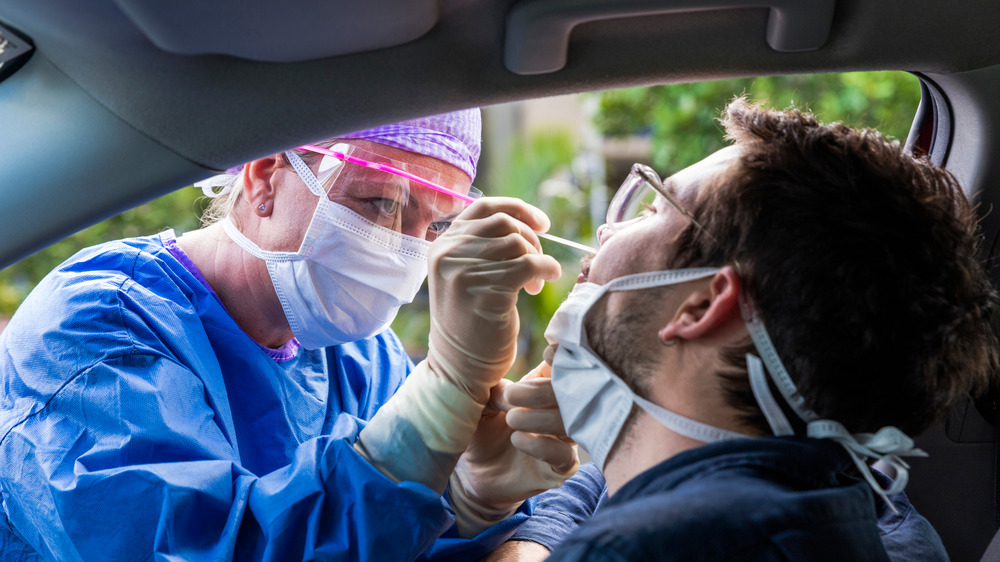 Shutterstock
The symptoms of COVID-19 and the flu are strikingly similar. Fever, muscle aches, sore throat, congestion, fatigue, nausea, and more are all on the list, according to the Mayo Clinic. So how do you know if you have one or the other? Worse yet, can you get them both at the same time?
The possibility of contracting COVID-19 and flu viruses at the same time is so real that a test has actually been developed that will specifically diagnose the combination, according to the CDC. So far, only a few cases have been diagnosed, including a health-care worker in Solano County, CA, according to The Independent. But the potential is high enough that doctors are concerned about what they call a "twin-demic."
Purnima Madhivanan, infectious disease epidemiologist and professor at the College of Public Health at the University of Arizona, told Healthline that this flu season will reveal a great deal about the interaction between the diseases. "[T]here is not enough data to answer questions whether the effects of both diseases are cumulative, whether the risk of mortality is higher, or how," she said. "I suspect at the end of this flu season we'll have enough data to start answering those questions."
COVID-19 and the flu are easy to confuse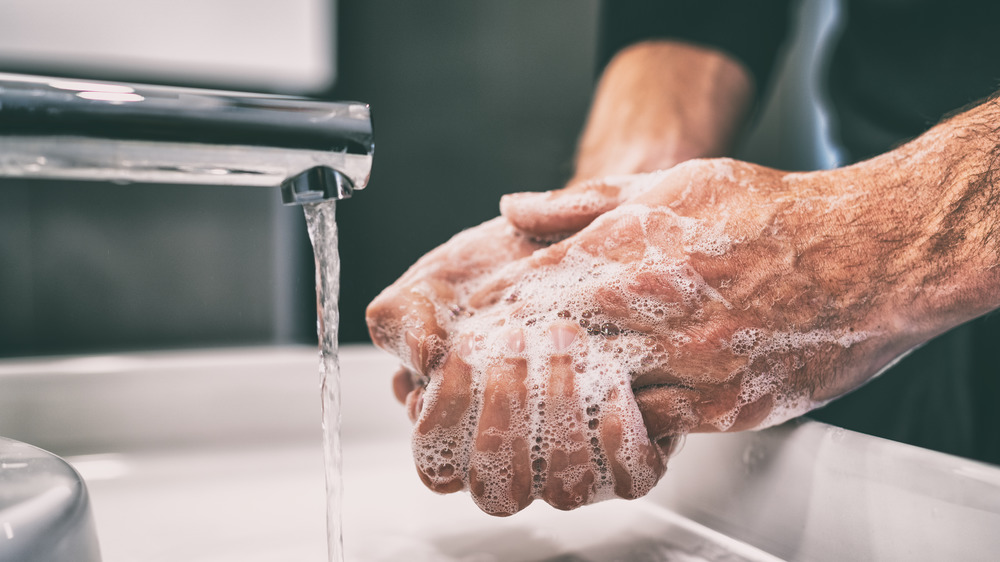 Shutterstock
Both COVID-19 and the flu spread through respiratory droplets that pass between people in close contact, according to the Mayo Clinic. The viruses can also live on surfaces for a period of time and be infect someone if they pick it up and then touch their mouth, nose, or eyes.
They share many symptoms and both can develop into serious conditions including pneumonia, heart attacks, organ inflammation, acute respiratory distress syndrome, and stroke. Most people that contract either one can recover with rest and care at home, but some patients will need to hospitalized.
Differences include the incubation periods and rate of death. Flu symptoms take one to four days to appear after exposure, while coronavirus shows up two to 14 days later. And while the flu killed 22,000 people in the 2019-2020 season, so far COVID-19 has killed over 245,000 in the first 10 months, according to Johns Hopkins University of Medicine.
To avoid being infected with both illnesses at the same time, make an appointment to get your annual flu vaccine. And keep up with recommended procedures for protecting against COVID-19, which also work for the flu: avoid large gatherings and crowds, wear a face covering, cough and sneeze into your elbow, practice social distancing, wash hands well for 20 seconds or more, and disinfect high-touch surfaces often.