What You Should Know About The New At-Home COVID-19 Test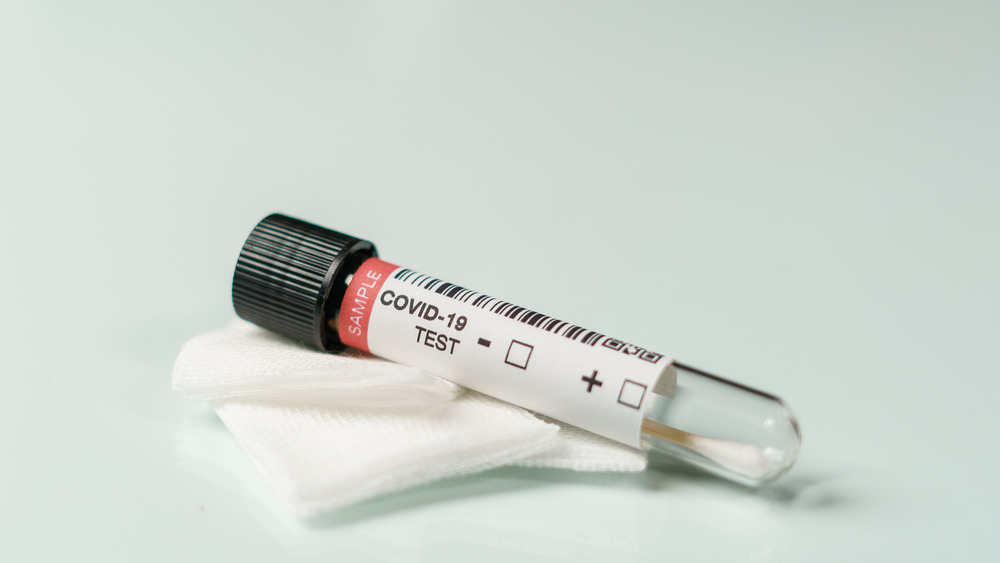 Shutterstock
If you think you have been exposed to the coronavirus, the last thing you want to do is expose others. With the recent approval of Lucira Health's All-In-One self-test kit, you will be able to significantly lower your risk of exposing others by testing in the privacy of your home (via NPR). The rapid results self-test was given an emergency use authorization by the Food and Drug Administration on November 17th for those 14 and older. Children under 14 require the test to be given by a healthcare provider.
Available by prescription only, and expected to cost $50 or less, the self-test works by swirling a swabbed nasal sample into a vial and placing it into the hand-held unit. According to the FDA, the test delivers a negative or positive result for the SARS-CoV-2 virus from the hand-held unit's light-up display. FDA Commissioner Stephen Hahn declares the test "an important diagnostic advancement to address the pandemic and reduce the public burden of disease transmission." 
How accurate is the at-home COVID-19 test?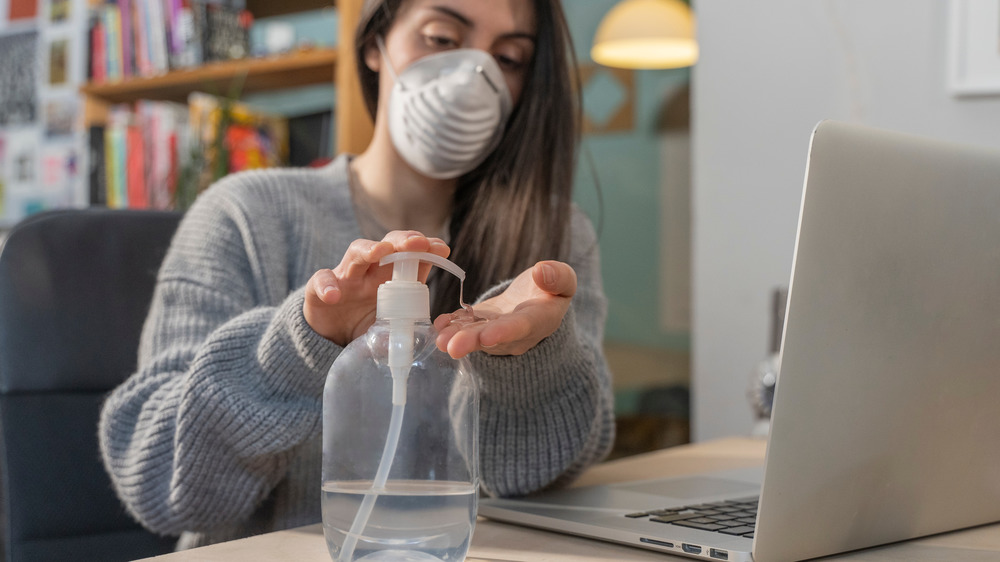 Shutterstock
The accuracy of an at-home test is sure to prompt skepticism, but recent research suggests the self-test is just as accurate as those in a medical setting. In a study of over 100 people, the results of the self-test matched with 94.1 percent of positive results and 98 percent of negative results when compared to the current, most reliable FDA-approved COVID-19 test (via The Washington Post). According to Lucira's website, the all-in-one test kit is comparable to some of the best molecular tests performed in clinical settings.
The rapid self-test provides us another way for slowing the spread by minimizing person to person contact and allowing for a quicker quarantine response.  According to the NPR, Jeff Shuren, the director of the FDA's Center for Devices and Radiological Health, states the test is "a significant step toward the FDA's nationwide response to COVID-19." Unfortunately, there will be a short waiting period as, per The Washington Post, Lucira's all-in-one COVID-19 test may not reach the national market until spring 2021.