Is It Really Safe To Go On A Date During The Pandemic?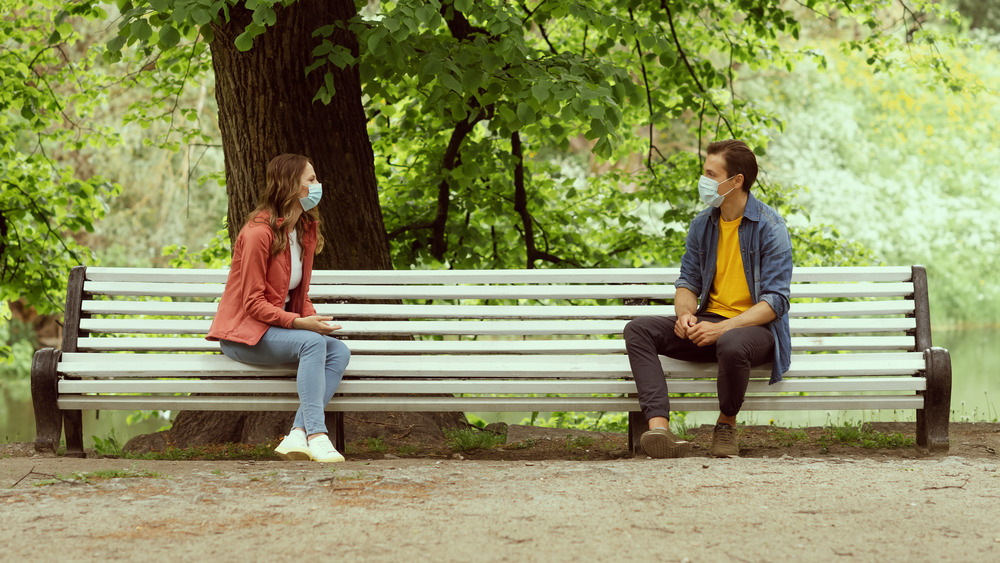 Shutterstock
The pandemic has drastically changed the dating scene, adding an extra level of anxiety for many people who want to find love but don't want to contract COVID-19. While there is no way to completely rule out the risk of becoming infected, it is still possible to date safely and responsibly during the pandemic.
The safest possible way to date right now is to video chat or talk over the phone. However, that just might not be enough for some people. That's why it's important to communicate with the person you're dating and figure out what your own comfort level is. If you're both comfortable meeting up in person, you should get tested beforehand. Keep in mind, however, you can still contract the virus while waiting for your test results to come back.
"You should consider testing, but remember the limitations of a test," Dr. William Schaffner, an infectious disease specialist and professor at the Vanderbilt University School of Medicine, told Health. "If you've been out and about, having a test — even if it turns out negative today — might not predict what will happen the next day."
Dating safely in the time of coronavirus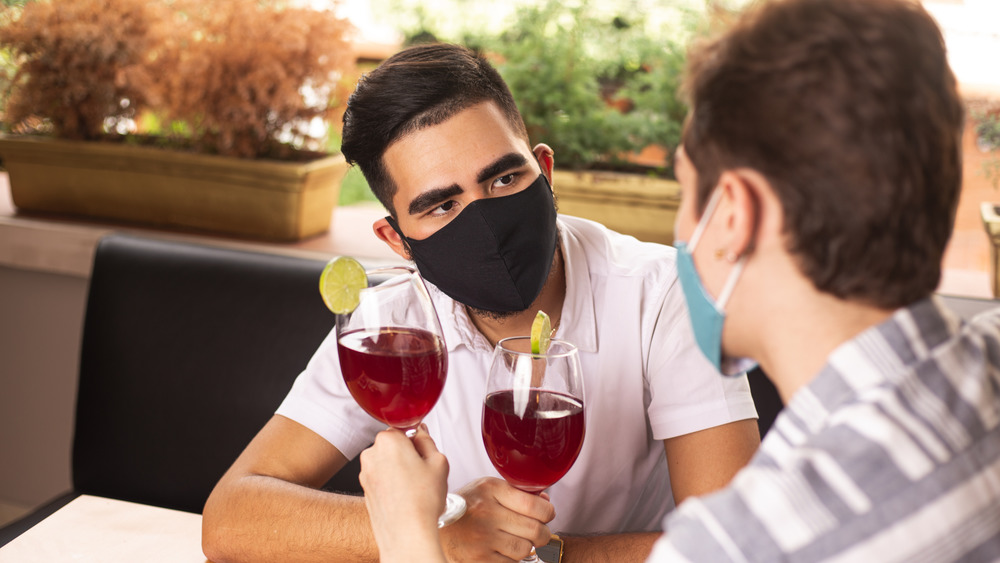 Shutterstock
Once you've tested negative and you're ready to meet up in person, you should pick a place and activity that limits the risk of exposure as much as possible. Staying outdoors is the safest best. Taking a walk, going to the park, or eating at a restaurant with outdoor seating are some relatively safe activities that you and your date can enjoy together, according to The New York Times. Wearing a face mask and staying 6 feet apart whenever possible is also recommended.
If you're already in a relationship, you might consider quarantining together, provided that you've both tested negative. Moving in together comes with its own unique set of challenges, however, so be sure to communicate with your partner and be open and honest about your feelings. "It may sound exciting and fun at first, but it's important to communicate about the fun and the not-so-fun parts of, essentially, living together," Dr. Melissa Robinson-Brown, a New York City-based relationship therapist, told Insider.
No matter what you decide to do, it is important to stick to the recommended safety precautions and ultimately make sure you and your partner are both on the same page.