Can Melatonin Treat COVID-19? Here's What You Should Know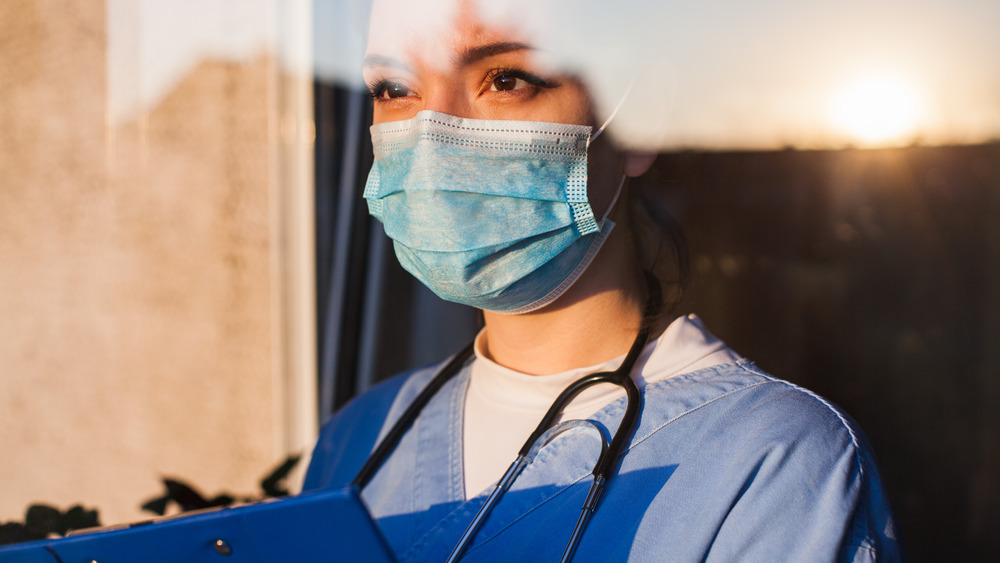 Shutterstock
With the United States seeing its deadliest day since May due to COVID-19, it is safe to say the "second wave" we've been warned about for months is finally upon us (via The Washington Post). The U.S. has now surpassed 250,000 COVID-19 related deaths and is setting records for the number of hospitalized patients. So to say the country and the rest of the world is in crisis is an understatement. 
With hospitals reaching maximum capacity throughout the nation and healthcare workers mentally and physically exhausted from battling this relentless disease for months on end, promising news about vaccine trials offers a glimmer of hope. While vaccines will help decrease the spread and potentially decrease the severity of disease caused by the SARS-CoV-2 virus, in terms of treating the actual disease, repurposing medications already approved by the Food and Drug Administration (FDA) for new therapeutic purposes remains the most cost-effective and efficient approach to treating COVID-19 (via Cleveland Clinic). Some already repurposed drugs include the steroid dexamethasone and the antiviral remdesivir (via Healthline).
Several reviews have been published suggesting the use of melatonin for the treatment of COVID-19. While you may be familiar with melatonin as an over-the-counter sleep aid, it actually has many other uses and benefits with relatively minimal side effects. But before we go on, it is critical to stress that more robust clinical and experimental studies and data are necessary before a well-founded, evidence-based decision can be made on whether melatonin is a good adjuvant treatment for treating and/or preventing COVID-19.
What about melatonin is promising?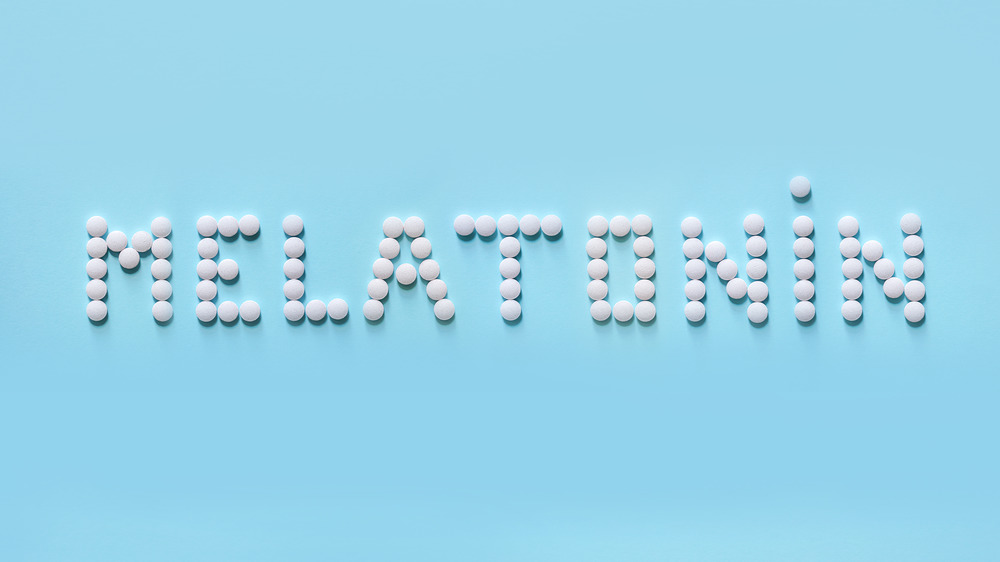 Shutterstock
Based on other similar coronaviruses and pathogens, evidence suggests that excessive inflammation, oxidation, and an exaggerated immune response likely contribute to COVID-19 pathology (via Life Sciences). These factors all lead to a "cytokine storm" in which your immune system is kicked into overdrive and can progress to acute lung injury (ALI), acute respiratory distress syndrome (ARDS), and even death. Many people suffering from these severe complications of COVID-19 will find themselves in the ICU and on ventilators.
A recent publication from the Lerner Research Institute at the Cleveland Clinic used an artificial intelligence platform to help researchers identify possible drugs for COVID-19 (via PLOS Biology). The AI platform identified melatonin as a potentially beneficial drug. Melatonin is a well-known anti-inflammatory and anti-oxidative agent, which is may be protective against ALI/ARDS caused by other viral pathogens. It is has been proposed as an effective medication for use in critical patients by reducing vessel permeability, anxiety, and improving sleep quality in those who are very ill.
Patient data from Cleveland Clinic's COVID-19 registry was analyzed and revealed that melatonin usage was associated with a nearly 30 percent reduced likelihood of testing positive for SARS-CoV-2 after adjusting for several factors including age, race, various underlying medical conditions, and smoking history. Most notably, the reduced likelihood of testing positive for the virus went from 30 to 52 percent for African Americans when adjusted for the same variables.
More research on melatonin as a COVID-19 treatment is necessary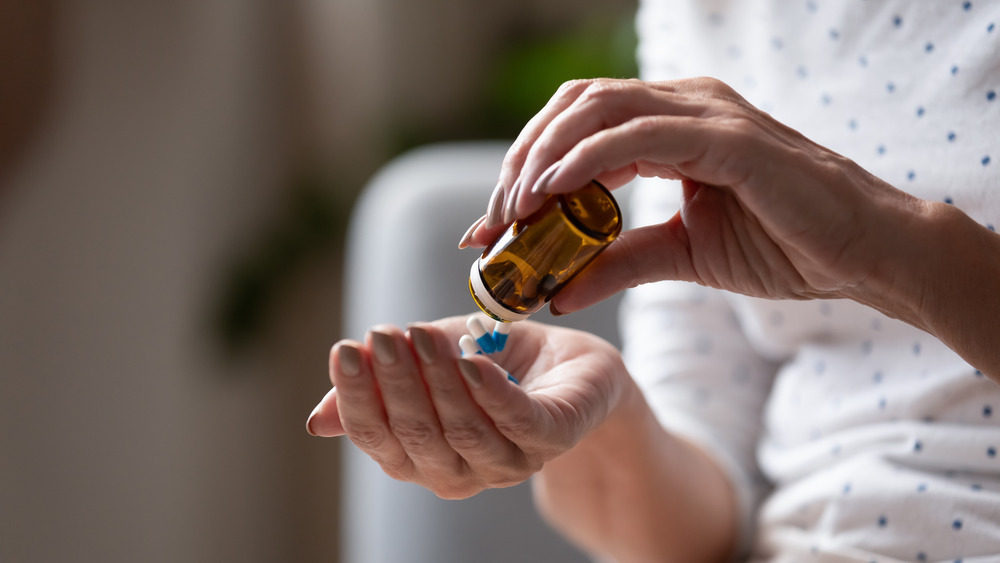 Shutterstock
Feixiong Cheng, Ph.D., researcher and lead author of the PLOS Biology article, emphasizes, "It is very important to note these findings do not suggest people should start to take melatonin without consulting their physician." While the findings are promising, once again, large randomized control trials are necessary to validate the associations made by AI platforms and systematic reviews which suggest melatonin use in COVID-19.
Right now the best measures to help reduce the spread of COVID-19 remain following CDC and local public health guidelines such as wearing a face mask, keeping socially distant and maintaining at least six feet distance between yourself and people not within your immediate household, washing or sanitizing your hands frequently, and staying home and consulting with your doctor if you are feeling sick symptoms. These measures help us all do our part in decreasing the stress placed on healthcare facilities and our heroic healthcare workers as well as keeping our loved ones safe and healthy.