The CDC Officially Recommends Against Thanksgiving Travel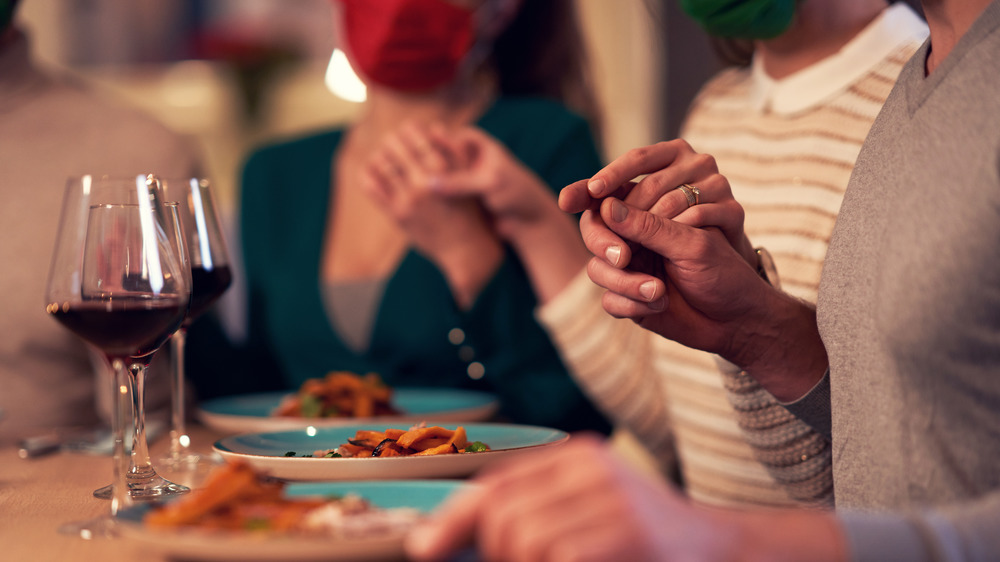 Shutterstock
With "exponential growth" in the number of coronavirus cases around the country, the Centers for Disease Control and Prevention has issued a new update recommending that Americans not travel for the Thanksgiving holiday (via CNN).
"Right now, especially as we are seeing exponential growth in cases and the opportunity to translocate disease or infection from one part of the country to another leads, to our recommendation to avoid travel at this time," Dr. Henry Walke, COVID-19 incident manager for the CDC, told CNN. "What is at stake is the increased chance of one of your loved ones becoming sick and then being hospitalized and dying around the holidays," he said.
Over the past seven days, the United States has recorded more than 1 million new cases of COVID-19, a respiratory virus that has killed more than 250,000 people nationwide this year, the CDC said. More than 11.5 million people have been diagnosed with the virus, according to Johns Hopkins University, which is keeping track of coronavirus statistics worldwide. Forty percent of infections are asymptomatic, adding to health officials' concerns.
Skyrocketing numbers of cases and asymptomatic patients are cause for concern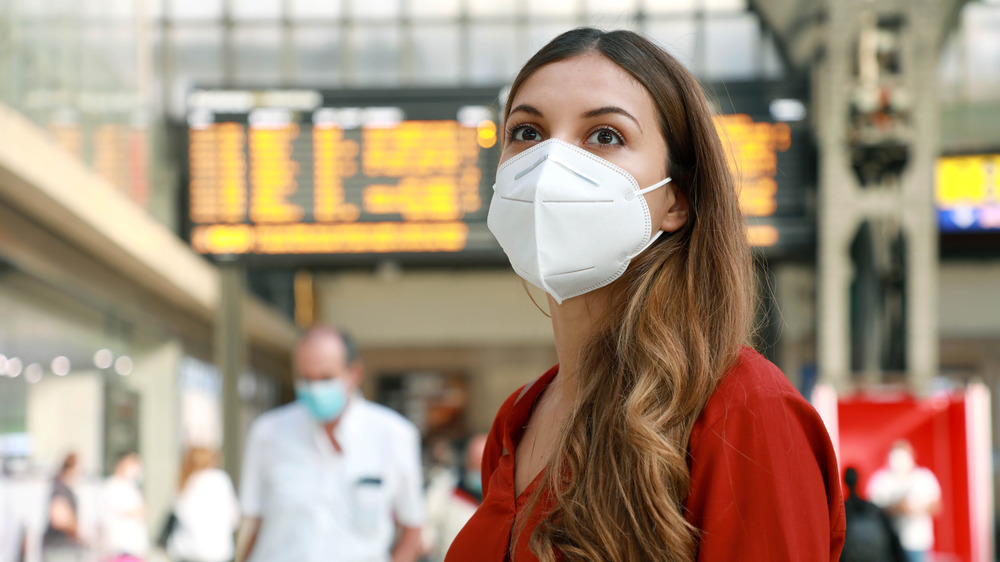 Shutterstock
Before the worldwide coronavirus pandemic, the Thanksgiving holiday has traditionally been a busy travel time, with college students and faraway friends and relatives traveling to visit loved ones. While these people undoubtedly are members of our families or households, the CDC clarified specified that under the current circumstances, anyone who has not lived in your household for 14 days before you celebrate is not a member of your household.
Exercise additional precautions, such as asking returning college students to quarantine as much as possible for 14 days before they arrive. Also, wear masks within your home, wash your hands often, and safely store your mask while eating and drinking, the CDC said. Also, you could consider a virtual Thanksgiving online.
The CDC previously outlined guidelines for conducting holiday gatherings safely, such as limiting the number of guests, opening windows to circulate fresh air, cleaning and disinfecting surfaces often, or having a small meal outdoors. The agency also recommended that guests bring their own food, drinks, plates, cups, and utensils.
Officials emphasized that you can contract the virus as you travel, then spread it to other members of your family. Walke told reporters that he's avoiding Thanksgiving travel for that reason. "I haven't seen my parents since January. I'm staying home, and that's been difficult as I have older parents who would like to see me and who would like to see my children as well," he said.