The One Sign That Could Mean You've Already Had COVID-19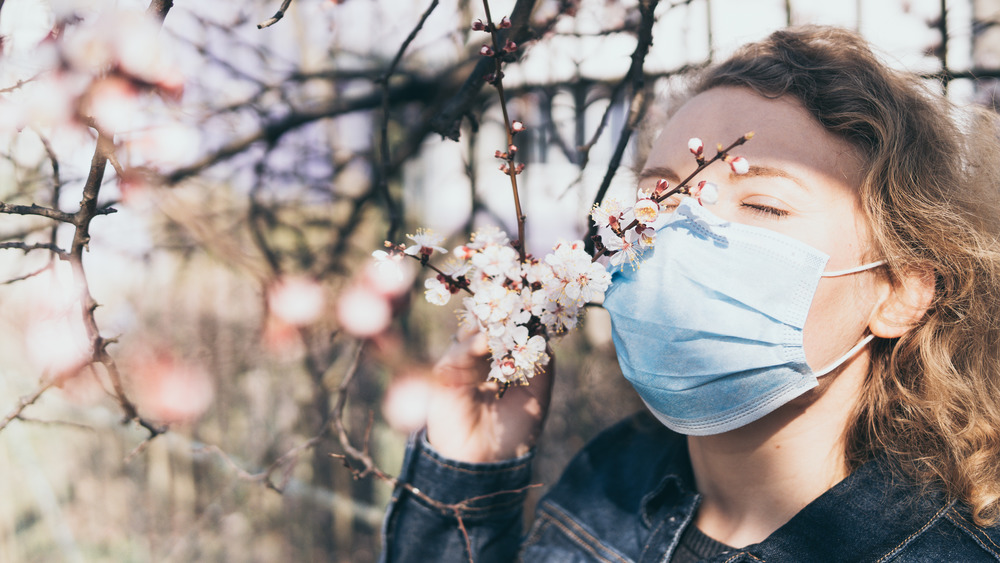 Shutterstock
With at least 40 to 45 percent of people who have COVID-19 exhibiting no symptoms, many people wonder whether a headache or fatigue that seemed to last for days was a sign of the coronavirus or just a seasonal cold (via Annals of Internal Medicine). But when you're feeling better, who wants to get screened for the virus — or take an antibody test — when someone else might need it?
It turns out that there's another fairly accurate way to tell that you've had COVID-19. One sign is that you've lost your sense of taste or smell, Dr. Thomas Russo, chief of the division of infectious disease at the University of Buffalo in New York, told BestLife. "That lost taste and smell — while it's not absolutely unique — it's somewhat unique to this new coronavirus," he said.
Although COVID-19 is a respiratory virus, these sensory symptoms tend to stand out, perhaps because they're persistent. One study reported by Scientific American noted that some coronavirus patients were left without their sense of smell for 30 days or more.
COVID-19 can disrupt the sense of smell or taste for months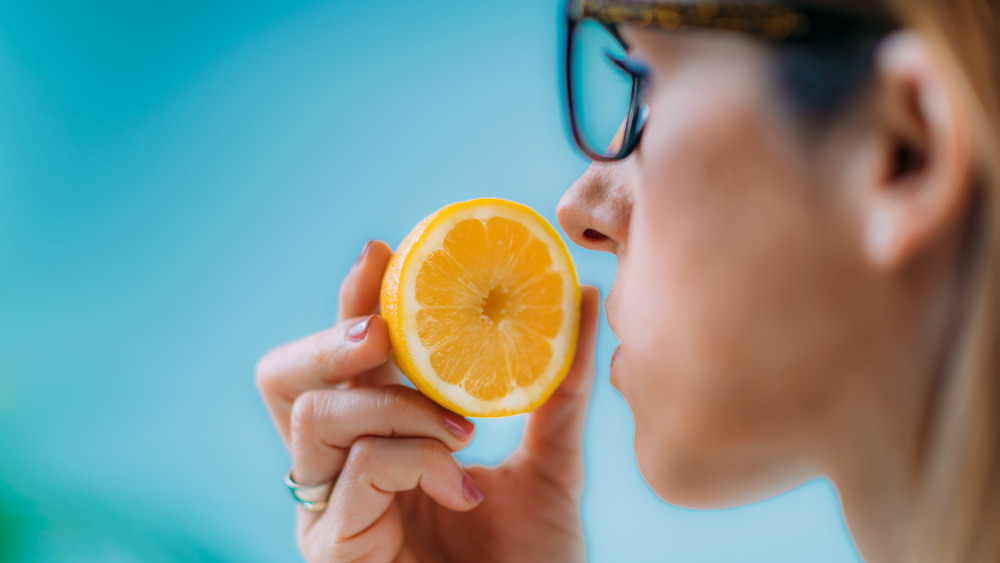 Shutterstock
Utah Jazz player Rudy Gobert, the first professional athlete to test positive for COVID-19 in early March, said in an interview in June that his sense of taste had returned, but his sense of smell was still off. "The smell is still not 100 percent. I can smell the smells, but not from afar," Gobert said, adding that specialists told him that it could take as long as a year for him to recover fully.
Because of those lingering effects, Dr. Russo said that you could have been infected if you've noticed a difference or a lack in your sense of taste or smell combined with other symptoms, especially headaches, fever, and fatigue. A coronavirus antibody test should indicate whether you've had the infection, but there are some questions surrounding their accuracy, he added (via BestLife).
If your sense of smell or taste hasn't fully returned, or if you're now feeling much better, don't assume that you have some sort of COVID-19 immunity, however. "We don't know exactly the degree of protection that prior infection will afford," Dr. Russo told BestLife. "People who have had prior infections should still follow the public health rules because there still is a small but finite — and, at this point, I'd say theoretical — chance that they might have incomplete protection."