Why The CDC Says You Should Avoid Cruises For Now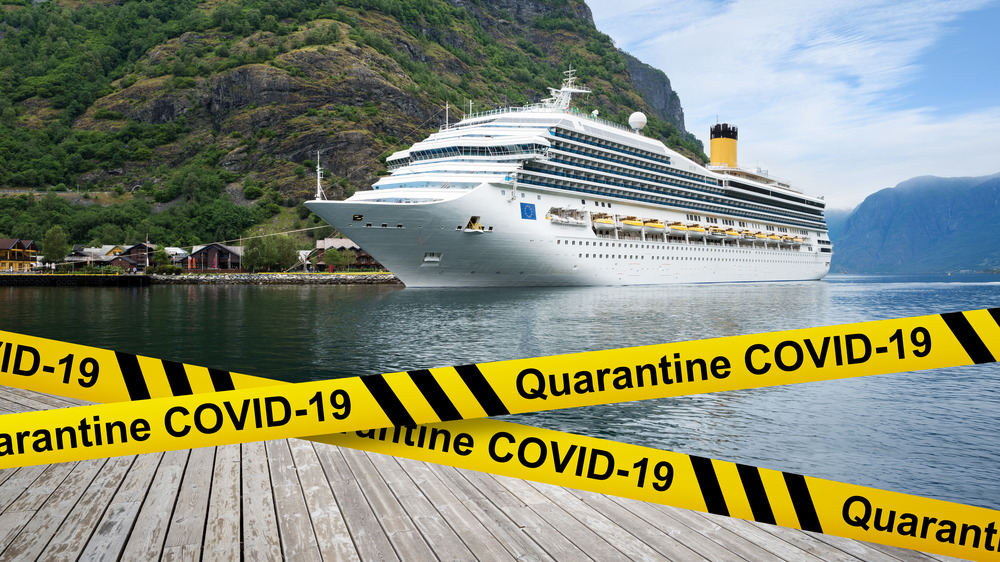 Shutterstock
Despite their long-standing history of being petri dishes for infectious diseases, cruise ships have been a popular vacation destination for decades. Offering the best of sea and land, they allow passengers to experience new places in a unique way, without much of the hassle of independent travel, like worrying about where to eat or where to stay. Dr. Shirin Peters, founder of Bethany Medical Clinic, told Healthline, "Even pre-COVID, we learned that cruise ships are ideal incubators for infectious diseases like E. coli, norovirus, chickenpox, and the flu."
Confining hundreds, sometimes thousands of passengers to one ship and sharing facilities is an ideal way to spread numerous infectious diseases, so when it became clear to the world that COVID-19 infections were not isolated in Wuhan, China, it was a significant area of concern.
According to Johns Hopkins, there are over 63 million COVID-19 cases worldwide today, with many top scientists believing these numbers are still gross underestimations due to testing limitations and testing failures worldwide. At the very beginning of the coronavirus outbreak, on February 20th, the World Health Organization (WHO) announced that over 50 percent of known COVID-19 cases worldwide, apart from China, were linked to a single cruise ship, the Diamond Princess. The Diamond Princess was subsequently quarantined in Japan with more than 3,700 passengers onboard, hundreds testing positive and becoming symptomatic. It took weeks before all passengers and crew disembarked the Diamond Princess and returned to their home countries, but not before several deaths occurred. Unlike some other common infectious diseases, it is believed that at least 40 percent of COVID-19 infections occur asymptomatically, further aiding in the silent spread of the disease.
New CDC guidance for cruise ships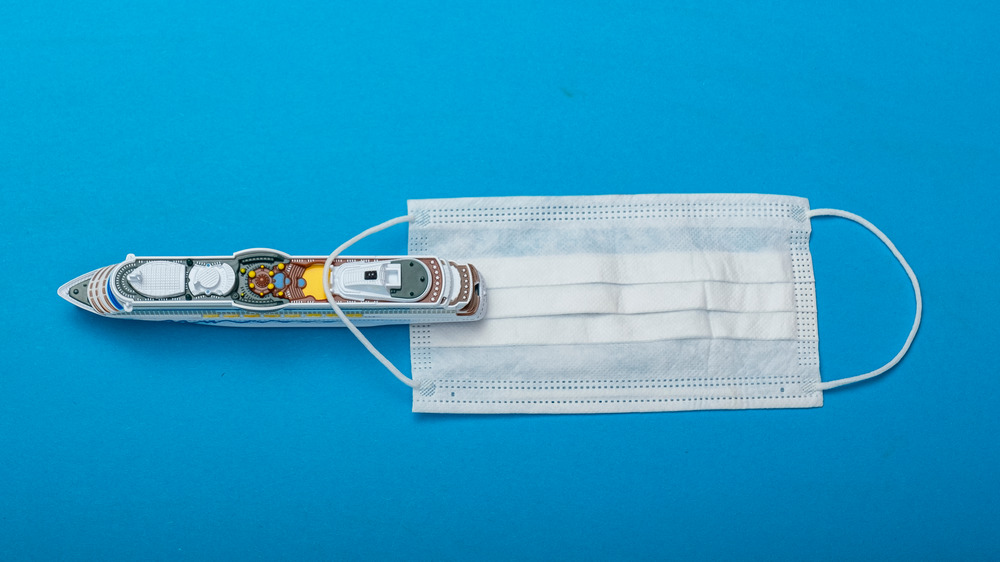 Shutterstock
With global spread of COVID-19 becoming more and more apparent, the Cruise Line International Association (CLIA) decided to suspend operations from U.S. ports for 30 days, on March 13th (via CNN). Shortly thereafter, the decision came to indefinitely suspend almost all cruises globally. Last month, the Centers for Disease Control lifted an order which prevented cruise ships of 250 or more passengers in waters subject to U.S. jurisdiction. While lifting the order, the CDC continued to recommend that, "All people avoid travel on cruise ships, including river cruises, worldwide, because the risk of COVID-19 on cruise ships is very high. It is especially important that people with an increased risk of severe illness avoid travel on cruise ships, including river cruises." 
The CDC puts cruise ship travel at a safety level of four (or very high) level of COVID-19. They also subsequently issued a "Framework for Conditional Sailing Order" for cruise ships operating or looking to operate in U.S. waters. The order included a phased approach for resuming passenger cruises. So if you've been dreaming about taking that anniversary trip to Europe or the Caribbean, now is most certainly not the right time, especially as the world is grappling with the long-awaited "second wave." The U.S. itself is seeing its highest number of new cases and hospitalizations country-wide.
Why a recent voyage tells us we're not ready for cruise ship travel just yet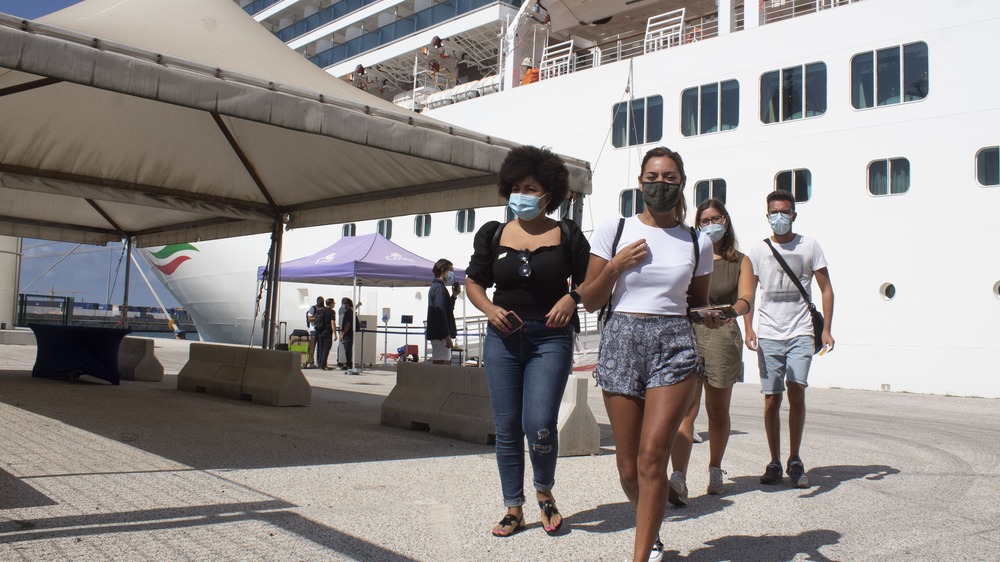 Donato Fasano/Getty Images
In fact, in mid-November, several passengers tested positive for SARS-CoV-2, the virus responsible for COVID-19 infection, on the SeaDream Yacht Club cruise, the first cruise ship to return to the Caribbean since the pandemic shut down operations in March (via CNN). The voyage itself was supposed to demonstrate the increased safety protocols put into place in hopes that it would help people feel safer about resuming cruise ship travels. Instead, it did quite the opposite. All passengers and crew were tested in advance of traveling to the ship and prior to boarding the actual ship. Guests were also to be tested every four days before their trip was cut short when news of a preliminary positive result was announced by the captain over the ships' intercom system. The captain also advised all passengers to return to their cabins and remain in isolation until a safe plan for disembarkment was implemented.
Cruise lines in the U.S. have suspended all operations until January 2021 in an attempt to prepare and implement new health measures and protocols. Canada, the United Kingdom, Australia, and New Zealand have also all extended their cruise ship travel bans into early 2021 (via CruiseHive). If there is anything 2020 has taught us, between canceling graduations, postponing weddings, and so on, it's that we are living in a fluid time, where everything is changing day by day. So if you've been dreaming about going on that celebratory cruise in the coming months, it's probably best to hold off until more certain times.