Read This Before Starting The Candida Diet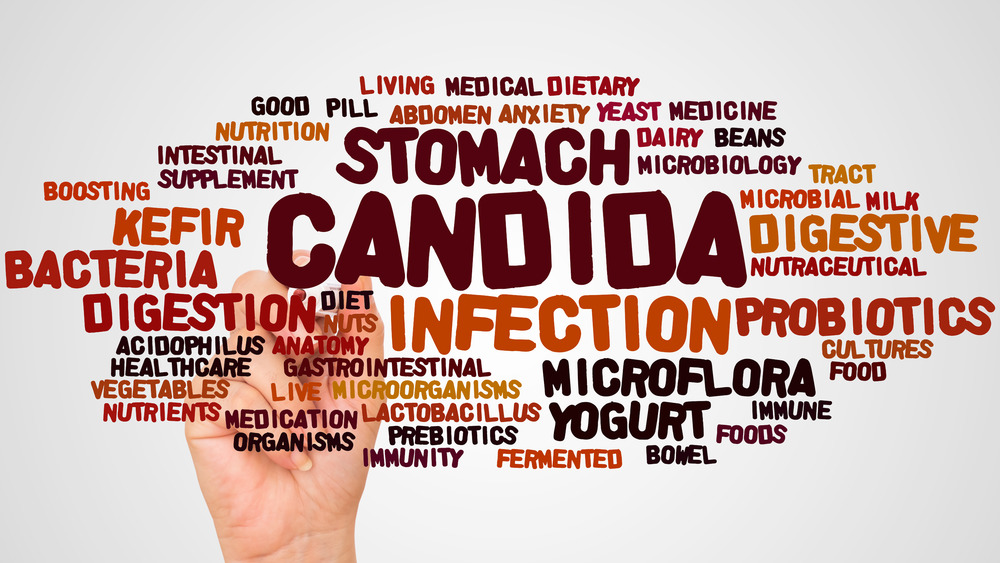 Shutterstock
Diets that treat health problems through diet rather than medicine are all the rage these days. Among these is The Candida Diet, which claims to balance the microbiome of your gut and fight a host of symptoms. But is The Candida Diet all it's cracked up to be?
Developed by health researcher Lisa Richards and Eric Wood, a naturopathic doctor, The Candida Diet promotes lean protein, healthy fats, non-starchy vegetables, and consumption of a probiotic. In return, it limits intake of gluten, sugar (including high-sugar fruits), alcohol and caffeine, condiments, and other foods it considers inflammatory, according to Well+Good. The limited diet is said to kill candida overgrowth and restore balance to the body.
Candida, a bacterium found throughout the body is generally harmless, according to Healthline. But some practitioners believe that too much candida can lead to systemic infection, accompanied by symptoms like nausea, gastrointestinal issues, chronic fatigue, rashes, constant urinary tract infections, mood changes, joint pain, and even anxiety or depression.
With a focus on adding in a blend of lean meat and healthy fats, The Candida Diet seems to promote good health overall. But researchers warn that the diet's impact on candida overgrowth is just not proven, according to Healthline.
What's the problem with the diet?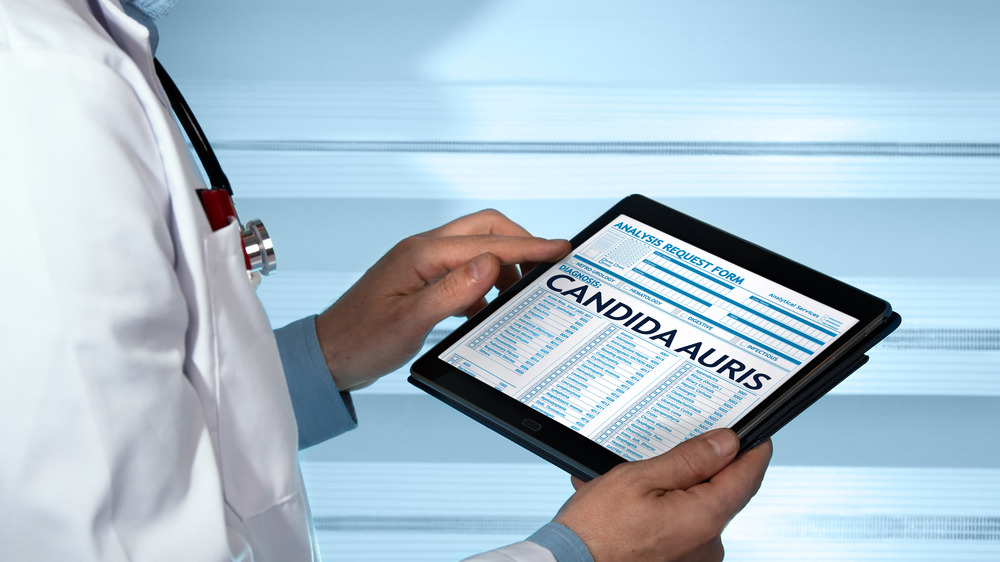 Shutterstock
Not only is systemic candida overgrowth unproven, but no studies have conclusively shown that the diet does what it claims. Registered dietician Tamara Duker Freuman told Health, "Candidiasis is a real diagnosis, but it refers to candida overgrowth in the esophagus, in the vagina, and in the mouth; that's where candida overgrows. [But to say] that you have this systemic sort of overgrowth, that is not real." She added that there is no medically-proven, healthy level of candida in the gut.
Trying to address symptoms yourself through a diet can mean that a real issue may go undiscovered and untreated. Gastroenterologist Edwin McDonald, MD, told U.S. News & World Report that he often has patients come to his office convinced that they have candida overgrowth. "I definitely have diagnosed them with lactose intolerance, with small intestinal bacterial overgrowth, with sucrose intolerance or fructose intolerance." But, he added, these are all proven and treatable conditions.
It's true that problems originating in the gut can have widespread effects across the body and should be taken seriously. But perhaps leave the diagnosis and treatment plans, including diets, to your medical professional.