The Surprising Effect Dr. Fauci Has Had On College Applications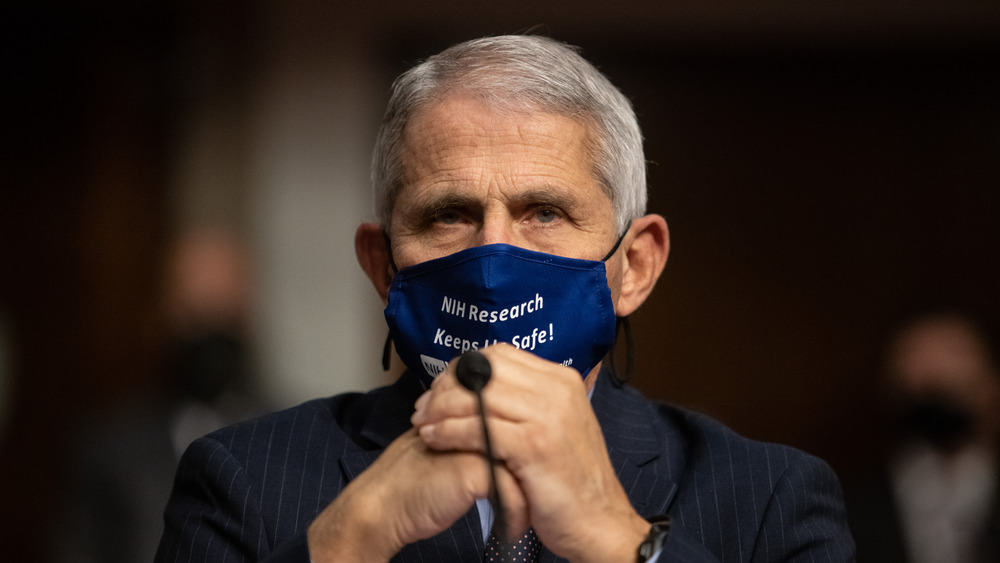 Pool/Getty Images
While most would agree that 2020 has been a complete dumpster fire of a year, it has also allotted otherwise busy hustling and bustling people to pause, slow down, and reassess what is truly important to them. It has caused people to reorder their priorities, appreciate and value their time and loved ones, and for some, it has even helped them find their purpose.
Medicine is not for the faint of heart. Over the past nine months, we've seen images of healthcare workers around the world sporting N95 mask marks after long shifts and heard tales of their sorrows and agony of caring for patients who are alone in their final moments. To say healthcare workers are heroes is a grave understatement. At its core, practicing medicine is a privilege. It is a privilege that, at their most weak and vulnerable, people turn to healthcare providers for help, healing, and comfort. In the midst of the global COVID-19 pandemic, the altruistic nature of medicine coupled with the hard work and determination shown by healthcare workers and scientists has driven many to apply to medical school.
In fact, while most universities and colleges saw a decline in their enrollment this fall, medical school applications have increased on average by nearly 18 percent this year (via NPR). Two dozen medical schools have even reported a nearly 25 percent increase in applications since last year, according to data from the Association of American Medical Colleges.
Some admissions committees are calling the increase in applications the "Fauci Effect." The term is affectionately named after the country's top infectious disease specialist and director of the National Institute of Allergy and Infectious Diseases (NIAID), Dr. Anthony Fauci.
The 'Fauci Effect'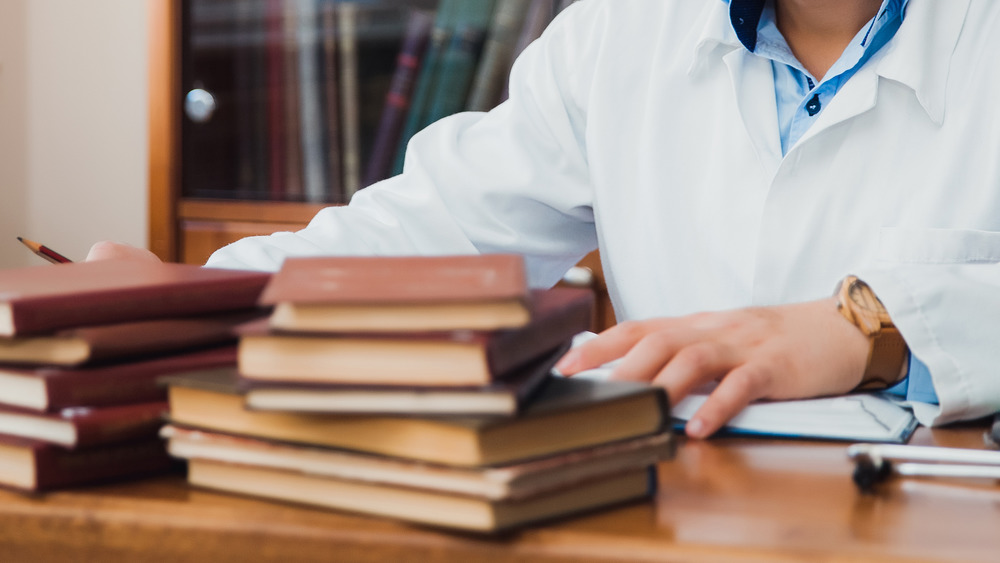 Shutterstock
While Dr. Fauci has been serving as director of the NIAID since 1984, he became a household name and inspiration to many earlier this year, appearing at national press conferences from the White House as a member of the White House Coronavirus Task Force. During press conferences and interviews, Dr. Fauci is known for his calm yet pleading demeanor, being extremely knowledgeable and informative, and perhaps even most importantly, being realistic. Even when his advice angered many and his timeline on possible COVID vaccine availability seemed gloomy, time and science were in his favor. His dedication to truth and science have made him an inspiration to many.
On the "Fauci effect," the man himself says while it is flattering, "probably a more realistic assessment is that, rather than the Fauci Effect, it's the effect of a physician who is trying to and hopefully succeeding in having an important impact on an individual's health, as well as on global health. So, if it works to get more young individuals into medical school, go ahead and use my name. Be my guest."
The American spirit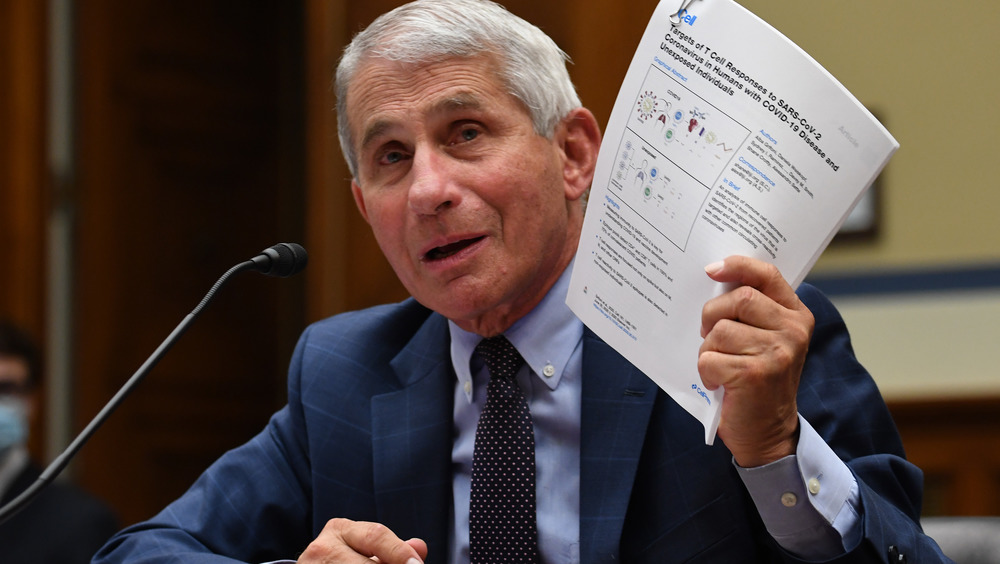 Pool/Getty Images
A staggering number of schools have seen some of their most competitive admissions cycles in years. Boston University's School of Medicine has seen 12,024 applications aiming to fill only 110 available seats. Tulane University School of Medicine has seen an increase of 35 percent in applications since last year. The University of Houston also reported processing nearly 2,000 applications for the 30 spots available in its inaugural class (via The Wall Street Journal). This trend is nationwide.
Geoffrey Young, Ph.D. and AAMC senior director for student affairs and programs, relates the increase in medical school applications amidst a pandemic to the increase in military enlistments following the attacks on September 11th. In fact, Americans have historically rallied together in times of great suffering and sorrow. While our nation may seem to be at ends with itself, this increase in medical school applications tells us that at its heart and soul, we are still a nation answering President John F Kennedy's call to "ask not what your country can do for you, ask what you can do for your country."