This Is When It's Safe To Have Sex Again After Giving Birth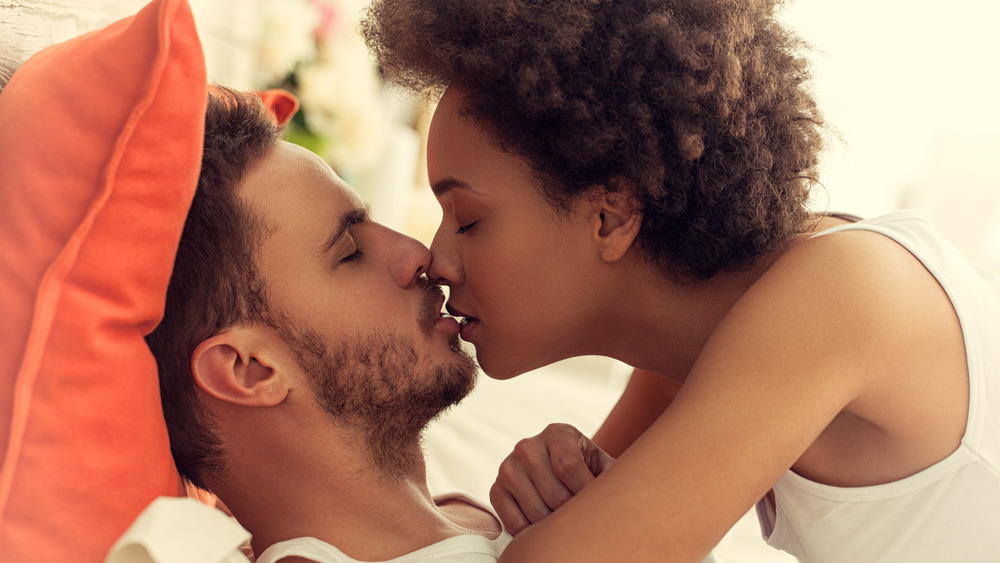 Shutterstock
It's no secret that your vagina goes through a lot when you give birth, so it's only natural for you to want to know when it's safe to have sex again. While most experts agree that there's no set amount of time you should wait to get down and dirty, a good rule of thumb is 6 weeks. "That is typically when the uterus has returned to its normal size, there is no more lochia [postpartum vaginal bleeding], and any surgical incisions, lacerations, tears, and episiotomy wounds have fully healed," Felice Gersh, M.D., an OB/GYN and author of PCOS SOS: A Gynecologist's Lifeline To Naturally Restore Your Rhythms, Hormones and Happiness told Well+Good.
But don't fret. As Jennifer Conti, M.D., a clinical assistant professor of obstetrics and gynecology at Stanford University, told Glamour, "Vaginas are really elastic and really resilient." She continued, "Even with really nasty lacerations, you see people back in [the] clinic a few weeks later and it's remarkable — sometimes you can't even tell that they've had a tear." In other words, your vagina will bounce back and you will be ready to get intimate with your partner eventually.
You should only have sex again after giving birth when you feel ready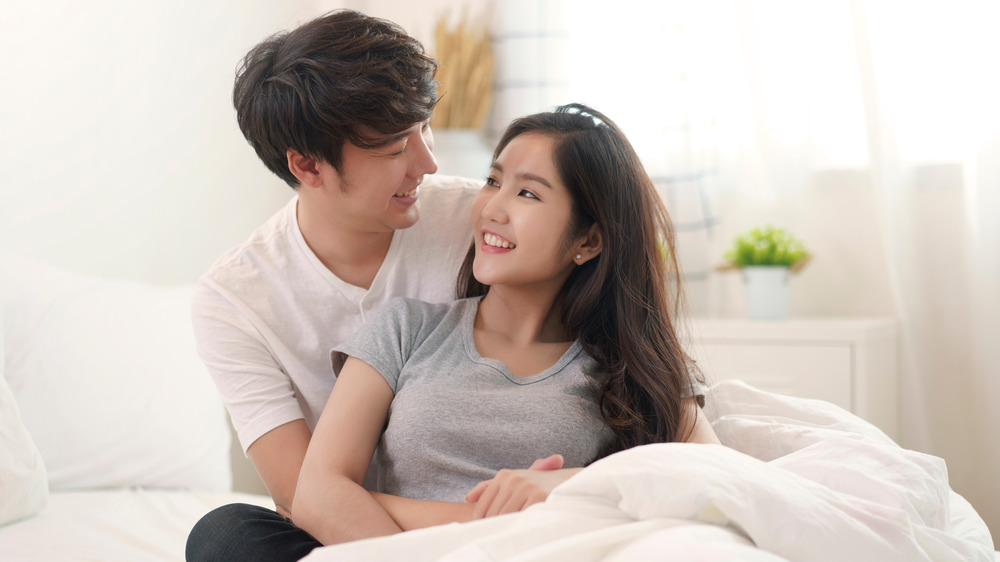 Shutterstock
Ultimately, "The recommendation has more to do with when it's safe to have sex, not with when you're actually ready to have sex," Dr. Conti said. In other words, it's important that you only have sex again after giving birth once you feel ready, both physically and mentally. In other words, don't give in to pressure from anyone — including yourself. "It's not always a partner guilting them; a lot of people feel like they're not doing right by their partner by not offering that up," Alyia Cutler, birth and postpartum doula told Refinery29, adding, "We hear a lot of 'they already went 10 months without sex, I never wanted to have sex while I was pregnant, I feel like I owe them, I feel like it's about time.'"
You need to remember that you are not alone. "There are tons of other women who are experiencing the same thing you're experiencing," Liz Miracle, a pelvic-floor physical therapist in San Francisco told Glamour. "And there are tons of women who have gotten through it and are better and are having happy, healthy sex lives," she said. You will too.