The Reason The Pfizer CEO Hasn't Gotten The COVID Vaccine Isn't What You Think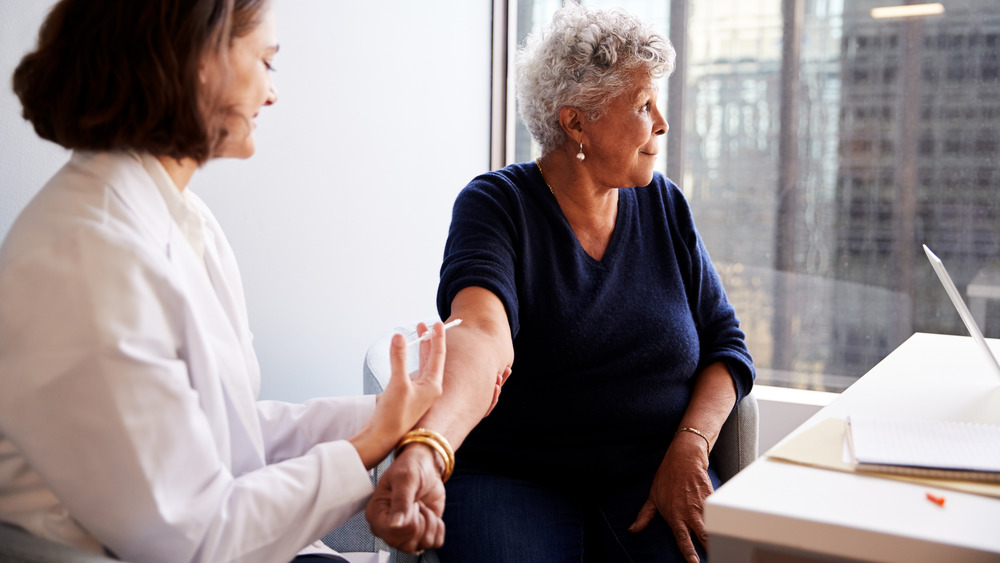 Shutterstock
The recent spotlight is on the new COVID-19 vaccines and all they encompass, including who will be (and won't be) getting it. Pfizer CEO Albert Bourla has not yet gotten the new COVID-19 vaccine and some people are wondering what, exactly, does that mean?  Bourla says he has not yet been immunized because he does not want to jump the line (via The Post). "We are having an ethical committee dealing with the question of who is getting it," Bourla told Dr. Sanjay Gupta, CNN's chief medical correspondent. 
According to the CDC, 21 million U.S. health care workers will be eligible first, followed by those living in nursing homes (per The New York Times). While Bourla told CNN that "people will believe much more [in the safety of the vaccine] if the CEO gets vaccinated," he also said that the sensitivity of this matter is what is keeping him from getting vaccinated before his turn. 
Some still speculate about what this vaccine news means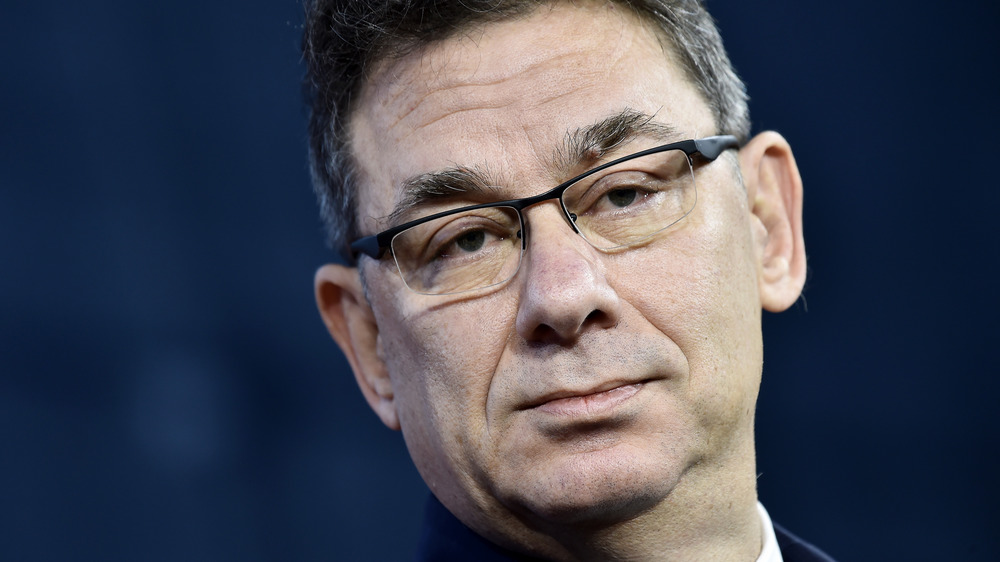 Steven Ferdman/Getty Images
While Bourla appears to be altruistic, actor Kevin Sorbo speculates in his recent Tweet that Bourla choosing not to get vaccinated is "awfully suspicious." The Twitter post generated 13,000 retweets thus far and has received over 64,000 likes. According to the Latin Times, many people cannot believe the CEO has not been vaccinated yet. The speculation over the vaccine may be widespread; however, it is still only speculation. According to the Post, Bourla said if it will boost the confidence of the immunization, he will consider getting the shot sooner. 
As time goes by and more research emerges, feelings revolving over the vaccine may shift. The New England Journal of Medicine published recent data on the Pfizer-BioNTech vaccine, demonstrating a 95 percent efficacy in preventing COVID-19. This year there are currently 50 million available doses and next year they aim to do 1.3 billion doses, Bourla tells CNN, with high expectations of saving many lives.