Why Pandemic Restrictions Have A Unique Effect On Student Athletes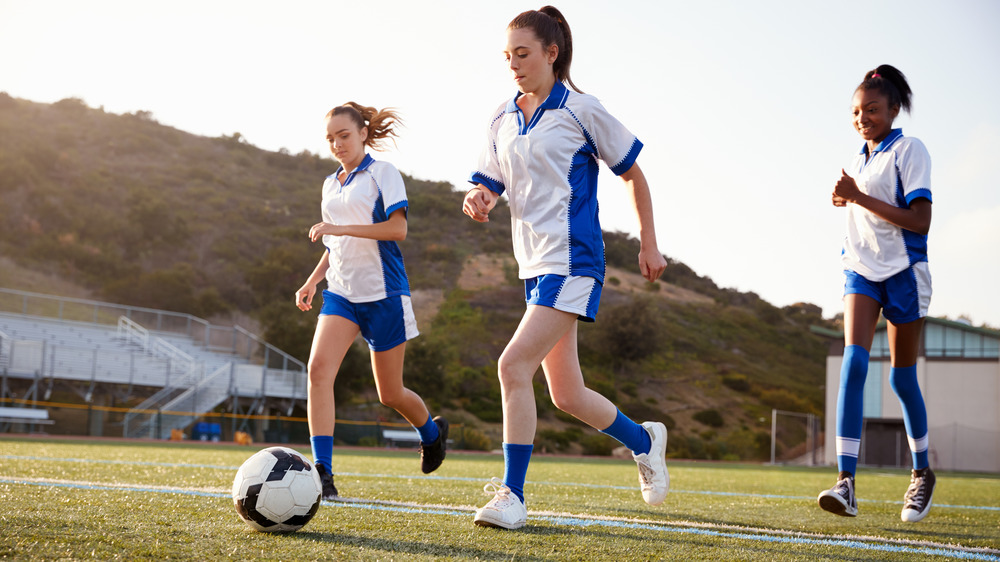 Shutterstock
Nine months since the World Health Organization declared COVID-19 a global pandemic, and life fails to resemble any aspect of pre-pandemic normalcy. The late winter and early spring of 2020 brought the closing of schools across the nation, leaving students of all ages feeling a sense of loss and loneliness not previously experienced. One school-aged group who has found the effects of the pandemic particularly difficult is student athletes.
In an attempt to slow the spread of COVID-19, students of all ages were forced to leave school and hunker down in place with their families or friends, avoiding physical and social contact with people outside of their household. This rendered it impossible for student athletes to continue physically practicing with their teammates. Sports seasons were canceled indefinitely without any idea of when they could be resumed safely.
Earlier this year, the National Collegiate Athletic Association (NCAA) conducted a survey of student athletes around the nation to assess the impact the pandemic was having on them. Over 37,000 student athletes participated and the results were as expected when you consider taking those who are typically very socially engaged, work together as a team, and are very disciplined, and thrust them into isolation. A majority of participants reported high rates of mental distress, along with changes in sleep patterns, and feelings of mental exhaustion, loneliness, loss, and depression (via NCAA Research).
Strength of athletic identity plays a role in students level of mental distress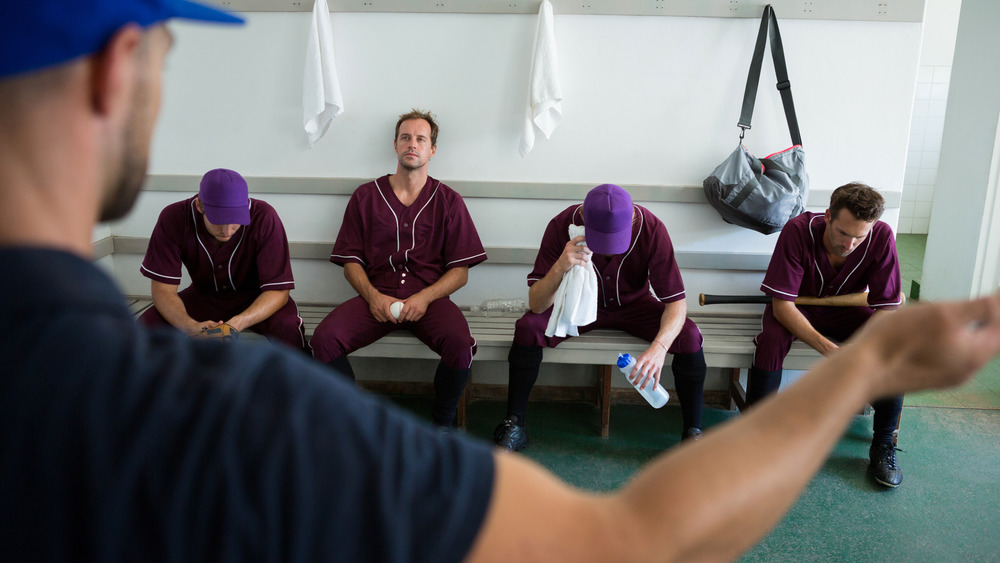 Shutterstock
While schools and teams did their best to stay connected virtually, moving practices and meetings to Zoom, students' mental health still suffered. A recent study published in the Journal of Adolescent Health discusses athletic identities which is the strength with which individuals identify with and embrace their roles as athletes. Researchers hypothesized that "social connectedness and social support from teammates may relate to mental health outcomes partly because of their effect on one's identity as an athlete." 
They noted individuals who possessed strong athletic identities historically developed an increased risk of depression when faced with an obstacle or event which threatened their athleticism (i.e. injuries or abrupt cancellation of seasons). The study ultimately found that student athletes who were more socially engaged with their teammates and support team staff virtually reported less dissolution of their athletic identity, and thus less depressive symptoms.
While some colleges and universities resumed on campus classes this past fall, most moved to a hybrid model or completely virtual semester. The same occurred in elementary, middle, and high schools around the country. There was a strong push to get kids and students back to school safely, but as COVID-19 cases and deaths are at higher rates today than nine months ago, sports are still sidelined in many regions of the country.
Despite hardships, student athletes are giving back to their communities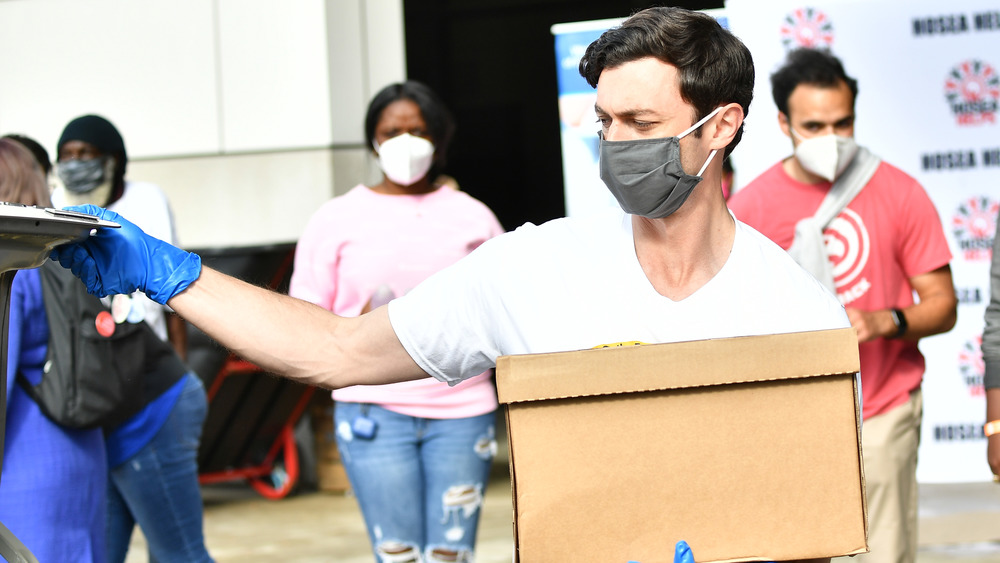 Paras Griffin/Getty Images
Despite not knowing when they will be able to return to more normal practices and sports seasons, many athletic teams have stayed connected and used their newfound free time doing good for the community. While recognizing the significant emotional and mental toll the pandemic has taken on her players, Maria Brauner, club owner and executive director of the Puyallup Juniors Volleyball Club in Washington, is proud of her athletes for rallying support for their local community (via KOMO News). Athletes made baskets for first responders as well as writing Christmas cards for residents living in assisted living facilities.
On the other side of the country, student athletes from a variety of different teams at the University of South Florida banned together to give back to their local community (via USF). Together they were able to donate 1,742 items, including toiletries and food, to the USF Food Pantry and Feed-A-Bull Program. The event couldn't come at a better time as millions around the country are currently struggling with food security.
With vaccinations underway, the hope remains that life will return to a "new normal" sooner than later, and with it a return of school sports. In the meantime, teams across the nation have pledged to continue volunteering and organizing community events to help others who are struggling as well.