Read This Before Buying These Supplements Online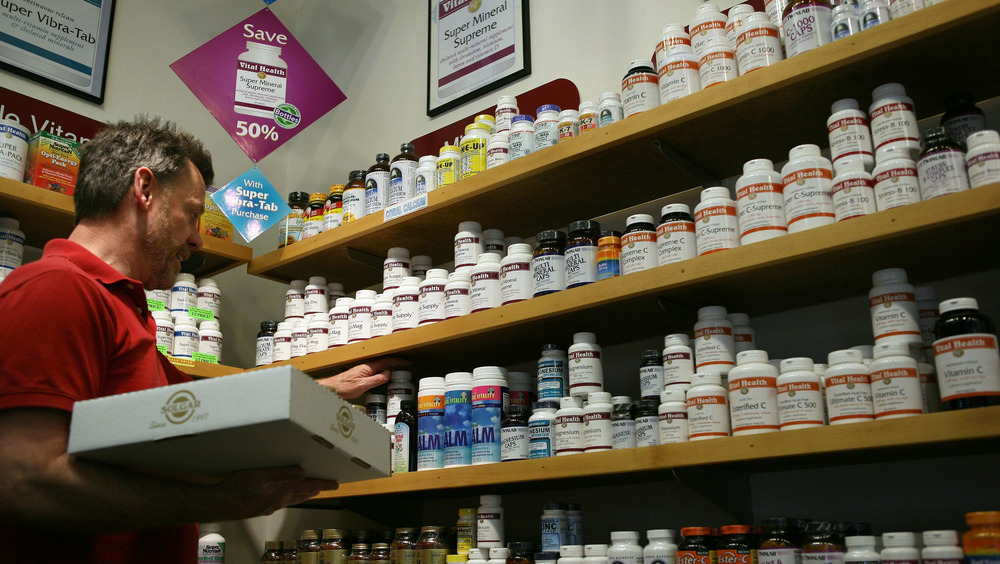 Justin Sullivan/Getty Images
The U.S. Food and Drug Administration is warning people to avoid roughly 50 weight-loss and male-enhancement supplements available through online retailers because they contain "hidden ingredients and may pose a significant health risk." The FDA purchased the products via eBay and Amazon.com, then tested them for ingredients. All 26 of those from Amazon.com and 20 of 25 products bought on eBay contained undeclared pharmaceutical ingredients — in other words, ingredients meant for use in FDA-approved prescription drugs.
The troubling ingredients include sibutramine, sildenafil, vardenafil, tadalafil, desmethylsibutramine, fluoxetine, and phenolphthalein, the FDA said. "These products may cause potentially serious side effects and may interact with medications or dietary supplements a consumer is taking," the FDA's statement read.
Some weight-loss pills and diet supplements can help regulate hunger and speed up your metabolism, nutritionists tell Eat This, Not That! For instance, weight loss supplements containing green tea promote a higher metabolic rate and cause users to expend more energy, which promotes weight loss. Caffeine has a similar effect, but green tea has fewer side effects for people who already drink caffeinated beverages or cannot tolerate caffeine.
However, other supplement ingredients can be dangerous. Fenproporex, for instance, is a stimulant not approved for use in the United States that can cause heart arrhythmia and sudden death. Phentermine can have negative effects on people with heart issues or high blood pressure. Synephrine, also known as bitter orange, can cause headaches, high blood pressure, heart attacks, and even stroke.
The FDA says to check its tainted products database before buying supplements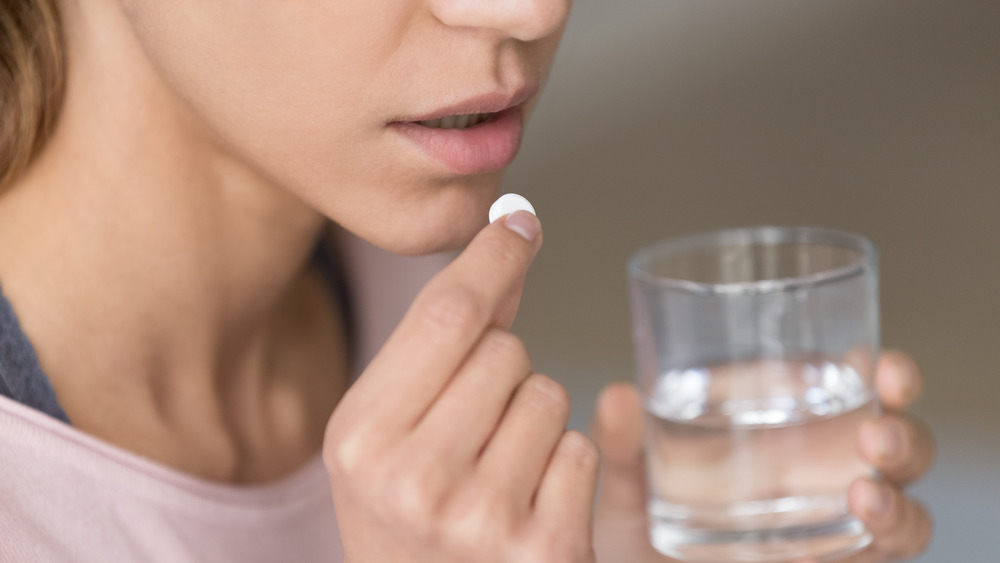 Shutterstock
Among the ingredients the FDA found in its recent review, sibutramine has short-term weight-loss effects, the National Institutes of Health said, but it can raise heart rate and blood pressure, plus cause mood changes, insomnia, headaches, severe constipation, and amnesia. Sildenafil, sold as Viagra to treat erectile dysfunction and Revatio when treating pulmonary hypertension, can cause hot flushes, dizziness, and a dangerous drop in blood pressure among people taking nitrates for chest pain, said the UK's National Health Service. Vardenafil, also used to treat impotence, and tadalafil, known as Adcirca and Cialis for treating erection problems, pulmonary hypertension, and enlarged prostate symptoms, carry similar warnings.
Desmethylsibutramine is an appetite suppressant structurally similar to sibutramine, a controlled substance removed from the U.S. market in 2010 because it led to arrhythmias, stroke, or congestive heart failure, the FDA said. Fluoxetine is the generic name of Prozac, an antidepressant sometimes used to treat bulimia and obsessive compulsive disorder. Side effects include trouble sleeping, nausea, and headaches. Phenolphthalein is a laxative that can cause diarrhea, nausea, and skin inflammation (via WebMD).
If you're interested in supplementing your diet with a weight-loss pill, the FDA recommends checking its tainted products database before you buy. But remember, "Any diet supplement is just that, a supplement," Paul Claybrook, a certified nutritionist at SuperDuperNutrition, tells Eat This, Not That! "It will help you reach your goals, but its effects are not great enough to somehow cancel poor eating habits or lack of exercise."