Does Cheese Have Gluten?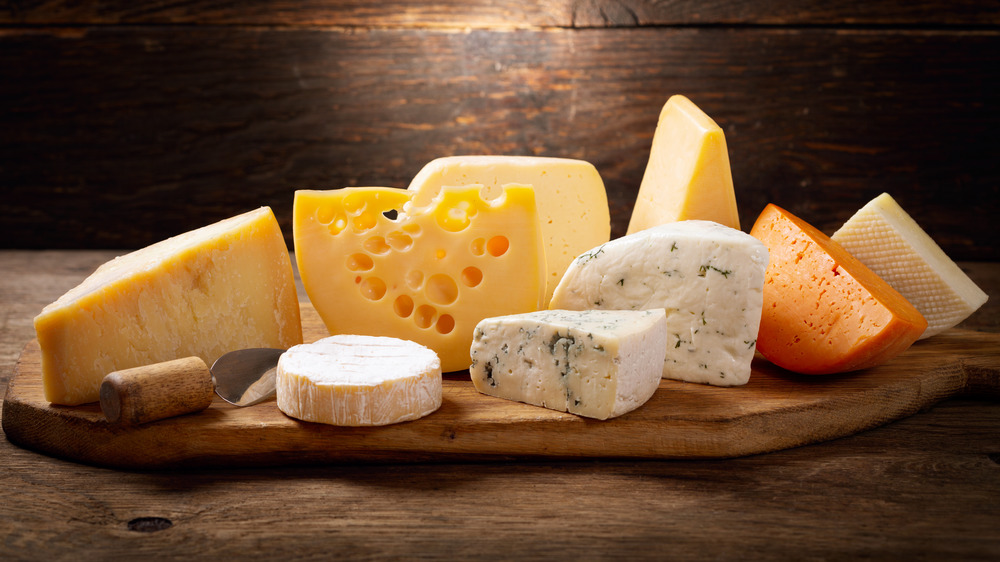 Shutterstock
Eating gluten free has become much more than a passing fad — there is a large part of the population who must follow a gluten-free diet for specific medical reasons, such as celiac disease, which occurs in around one of every 100 people (per Celiac Disease Foundation). In addition to celiac disease, conditions such as gluten ataxia, wheat allergy, and non celiac gluten sensitivity require following a gluten-free diet in order to manage serious symptoms (per Mayo Clinic). While seasoned gluten-free eaters may be fluent in reading nutrition labels, there are still some snacks sneaking in gluten where you'd least expect it — like cheese.
Cheese, in its natural state, is 100 percent gluten-free as all dairy products are, but there are some instances during processing that gluten can be added (per Healthline).  Some ingredients in processed cheeses include wheat or modified food starch, which you might find in low-fat, low-salt, or fat-free cheeses. According to Healthline, some cheeses to watch out for include ricotta, string cheese, cottage cheese, and cheese sauces.
Playing it safe when eating cheese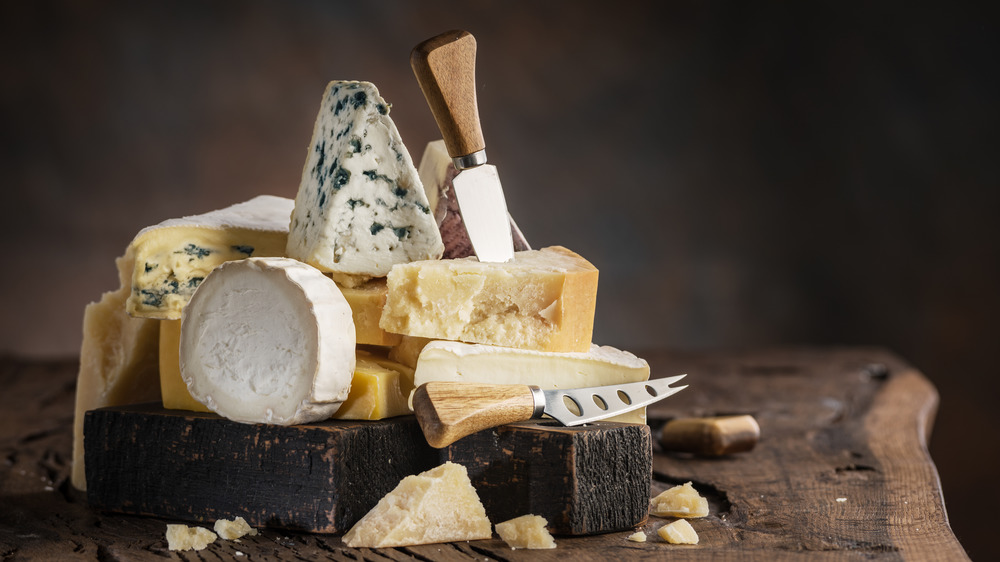 Shutterstock
Giving up gluten can be challenging, regardless of the reason, and learning to navigate nutrition labels can add stress to the situation. According to Healthline, when choosing your cheese, there are some key ingredients to watch for, including; wheat, malt, powdered cellulose, maltodextrin, and natural and artificial flavorings. Shredded cheese is a high-risk option as often times a gluten-containing starch is added to keep the shreds from sticking together (via Beyond Celiac).
According to Beyond Celiac, another cheese to watch out for is dairy-free cheese, which can be made with flour. Many times those who are gluten-free are also dairy-free so it's crucial when picking a dairy-free cheese to be certain to check the ingredients and always look for the certified gluten-free label. While most cheese is gluten-free, to play it safe, it's best to choose cheeses in their natural form, learn to read labels, and check for the certified gluten-free logo.