Is It A Good Idea To Wear Sunscreen Every Day?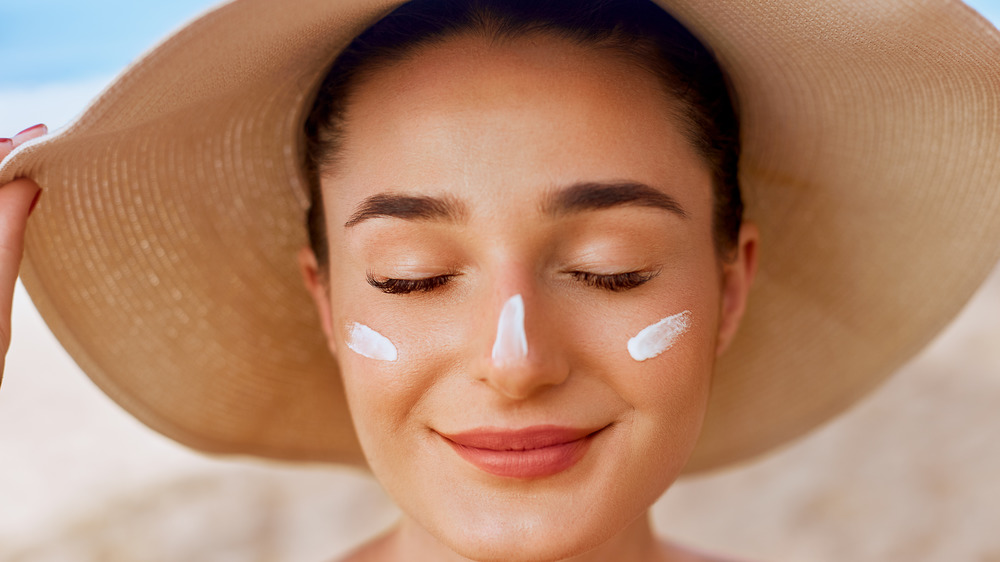 Shutterstock
According to the American Academy of Dermatology Association, skin cancer is the most common cancer in the U.S. While genetics and certain physical characteristics are known risk factors for developing skin cancer, suntanning and sunburns are known to increase your risk in the future (via CDC). That's why Board Certified Plastic Surgeon and Chief of Plastic Surgery at Providence Cedars-Sinai Tarzana Medical Center, Dr. Elliot Hirsch, recommends wearing sunscreen any time you leave the house, regardless of where you live.
Speaking exclusively to Health Digest, Dr. Hirsch stresses the importance of sunscreen protection to slow the progression of aging and decrease the risk of developing skin cancers. Knowing the difference between ultraviolet rays (UV rays) is important too. "Sunscreen protects us from UV rays. UVA rays are the most common and cause premature aging of the skin and wrinkles," notes Dr. Hirsch. "UVB rays are the most dangerous and cause sunburn. Overexposure to both can cause skin cancer. Broad-spectrum sunscreens help protect again the effects of both UVA and UVB rays." 
If this is enough to get you to wear sunscreen daily, that's great! Now don't get overwhelmed the next time you're in the store scoping out the wide array of sunscreen products.
How to pick the right sunscreen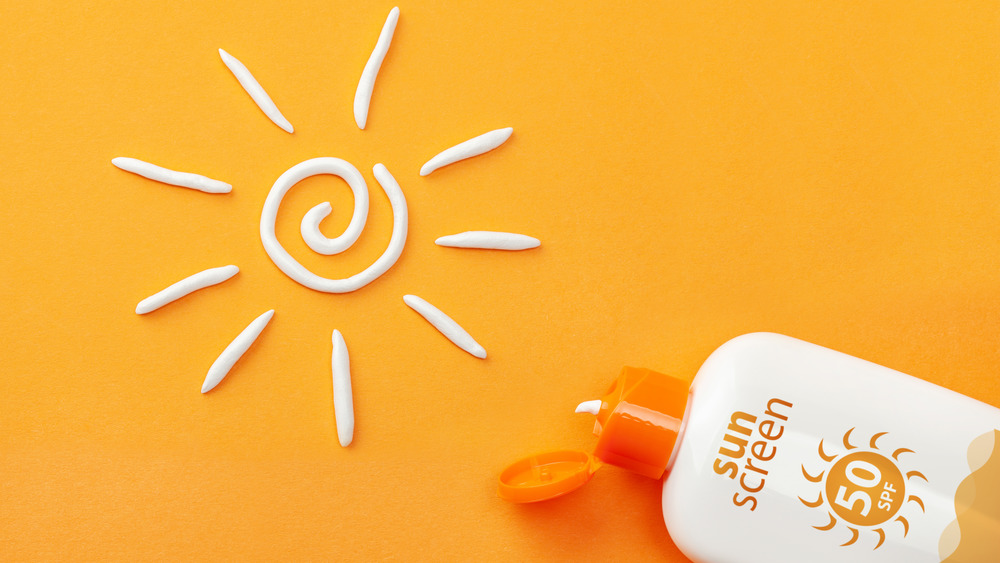 Shutterstock
It may be difficult to differentiate which products are really the best, but thankfully Dr. Hirsch has some advice to give. When it comes to the difference between physical versus chemical sunscreen, here's what you need to know. According to Dr. Hirsch, "Physical sunscreens use minerals such as zinc oxide to naturally block UVA and UVB rays. They are a better choice for sensitive skin, especially those prone to rosacea. It is also fast-acting and easily absorbed into the skin, but it can rub off easily and is not water or sweat-resistant."
When it comes to chemical sunscreens, he goes on to say, "Chemical sunscreens absorb UV rays, convert them to heat, and release them. They are lighter and thinner applications than physical sunscreens, which is great for layering skincare and makeup. They can irritate sensitive skin, however, and take about 20 minutes to begin working, yet are water-resistant and sweat-resistant."
Regardless of which kind of sunscreen you choose, Dr. Hirsch recommends wearing at least SPF 30 and reapplying every two hours or after swimming or excessive sweating. He also stresses using enough sunscreen, mentioning, "One teaspoon should cover face and neck, and an ounce to cover all other exposed areas." Which is likely more than what you've been using.
So the bottom line remains: Wear sunscreen every day, apply generously, and reapply often for happy, healthy skin now — and in the future.