Flying To The U.S.? You'll Need A Negative COVID-19 Test First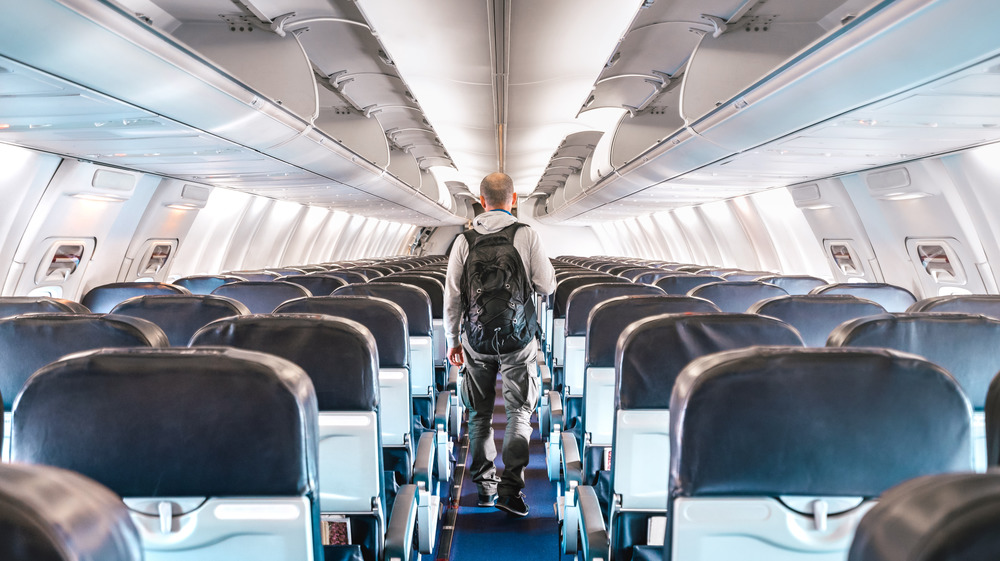 Shutterstock
With variants of the coronavirus emerging worldwide, the U.S. Centers for Disease Control has taken a big step to help cut down on the number of travelers with potential COVID-19 infections coming into the U.S. via airplane (via CNN). Starting January 26, if someone intends to travel to the U.S., they'll have to take a COVID-19 test at some point within a three-day time period prior to boarding the plane. To make sure travelers comply, they are required to show negative test results or proof of their recovery. If these things are not provided, the traveler is simply out of luck.
"Variants of the SARS-CoV-2 virus continue to emerge in countries around the world, and there is evidence of increased transmissibility of some of these variants," the CDC told CNN. "With the U.S. already in surge status, the testing requirement for air passengers will help slow the spread of the virus as we work to vaccinate the American public."
The CDC is monitoring several COVID-19 variants worldwide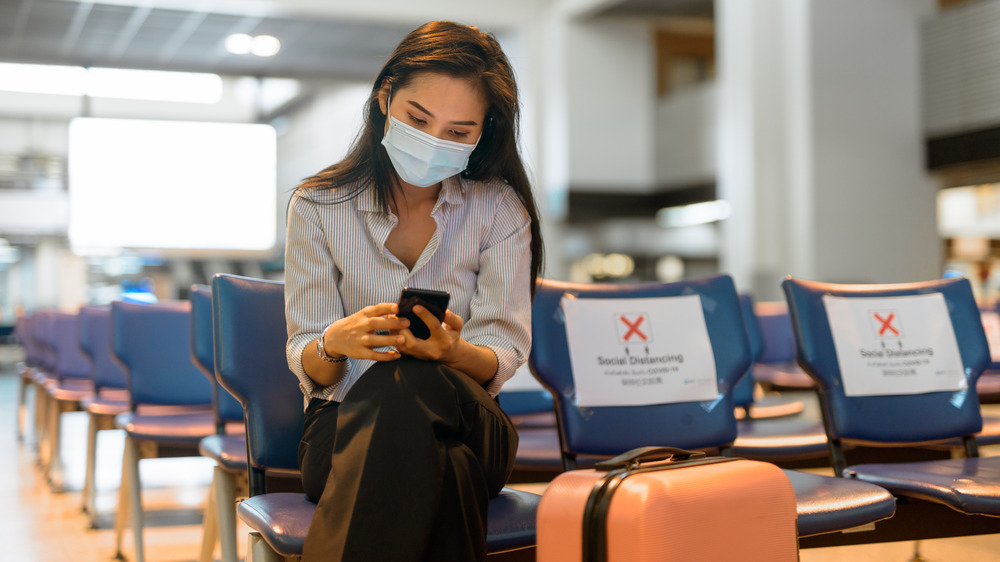 Shutterstock
The airline industry group Airlines for America requested such a global measure earlier this month. The restriction is similar to a CDC guideline established last month for passengers traveling from the United Kingdom in response to a new coronavirus variant — a move echoed by more than 40 other countries (via CNN).
The CDC is monitoring three variants of COVID-19: one that emerged in the UK, another detected in South Africa, and another that appeared in Nigeria. These variants seem to spread more easily, but at this time, "there is no evidence that [each] causes more severe illness or increased risk of death," the CDC said. CDC data notes that at least 72 cases of the UK variant have been found in 10 states: California, Colorado, Connecticut, Florida, Georgia, Indiana, Minnesota, New York, Pennsylvania, and Texas.