What Is The Trim Healthy Mama Diet?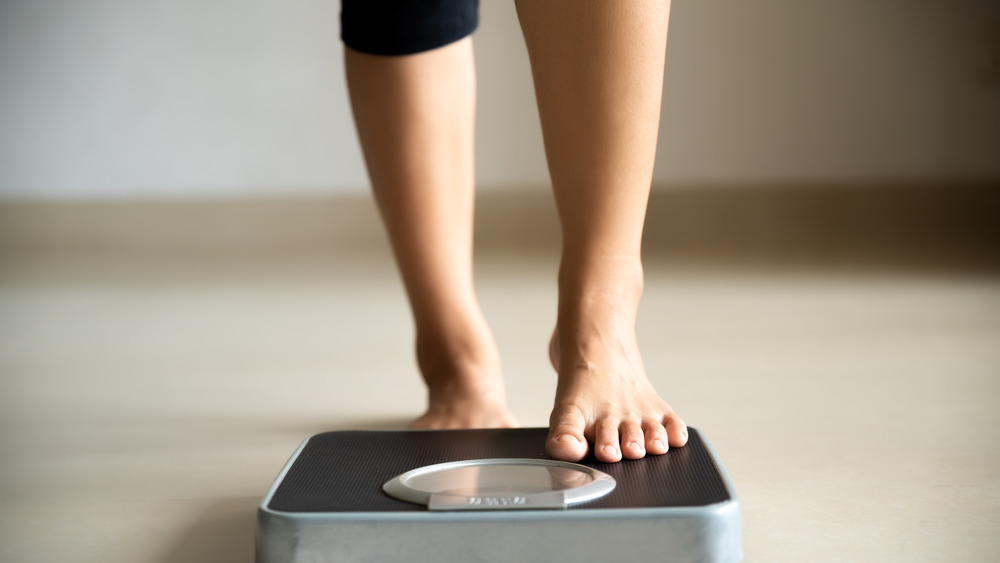 Shutterstock
Back in 2012, sisters Pearl Barrett and Serene Allison self published a diet guide called Trim Healthy Mama. After years of dissatisfaction with various diet programs, the sisters did their own extensive research and came up with an eating plan that promised to not only drop pounds, but satisfy food cravings and increase energy, too. Despite spending zero dollars on advertising, the program's popularity spread quickly, eventually landing Trim Healthy Mama on the New York Times' bestseller list (via Women's Health).
Trim Healthy Mama claims to offer a healthy lifestyle plan that can bring an end to untenable fad diets. The only 'banned' foods are white rice and flour, and added sugars. The program has a handful of additional rules: keep carb sources to fruits, vegetables, and sourdough or sprouted-grain breads; eat every three hours; and alternate carb-heavy meals with fat-heavy meals.
The idea behind this last rule is that, although your body needs both carbohydrate and fat sources for energy, it does a better job of metabolizing them separately, rather than together. Barrett tells the Daily Burn, "When you're going to do healthy carbs, pull back the fats. Or when you're going to do healthy fats, pull back the carbs. Then, when you stick it out, weight loss naturally happens."
Trim Healthy Mama recommends protein with every meal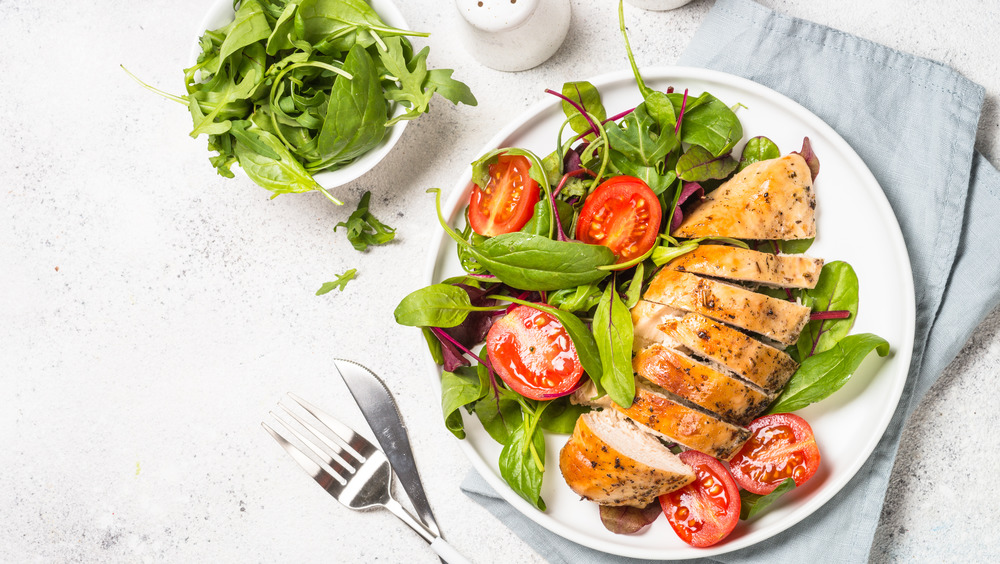 Shutterstock
Although there doesn't seem to be much scientific research backing the idea of separating fats and carbs for weight loss, the internet is flooded with anecdotal evidence of the plan's success, with plenty of testimonials of weight loss goals being met. The program does encourage regular exercise, too.
Research shows that a wide variety of diets do actually work — temporarily. The downside is that two-thirds of dieters eventually gain back the weight they lost (via Healthline). So the true measure of diet success is not just if weight loss happens in the short-term, but if it's sustainable in the long run. On this point, many avid Facebook fans claim that — for them at least — they've been able to successfully maintain the diet and weight loss long-term. Becki Parsons, a registered dietitian and clinical exercise physiologist who has tried the diet herself, gives it a thumbs-up, saying in a Healthline article, that Trim Healthy Mama, "provides a structure for moderation that is mostly based on valid concepts and is likely to generate weight loss."