What You Should Know About Dead Butt Syndrome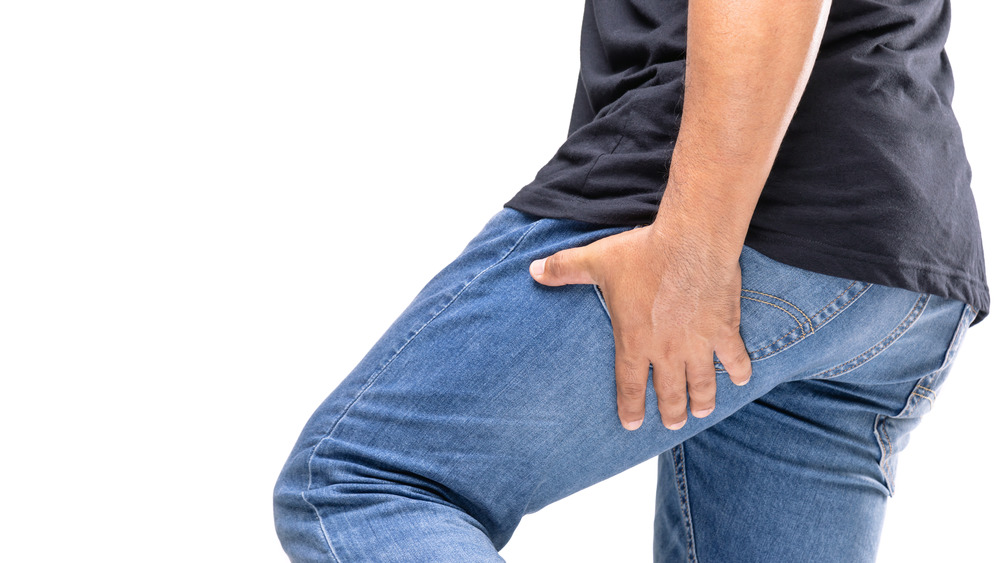 Shutterstock
Dead butt syndrome (DBS) is a real condition that you may experience if you have a job or education requiring long hours of sitting, or if you live a sedentary lifestyle. The medical term for the sore or numb butt condition is gluteus medius tendinopathy, or more commonly, gluteal amnesia (via Healthline). The glute muscles are powerful, especially the gluteus maximus, which holds multiple responsibilities, including supporting the hips and keeping the pelvis balanced. When these muscles are underused, you may experience an array of problems (via Verywell Health). 
Physical therapist Kelly Starrett tells Huffpost, "the sustained flexed position of the hip and the compression of the tissues sets us up for the perfect storm of shut[ting] down glute function, or in the vernacular of the people, 'dead butt.'" Celebrity fitness trainer Donovan Green shares with Huffpost that "sitting too long can restrict the blood flow, causing gluteal amnesia, which can lead to hip pain, lower backache and problems with your ankles." He goes on to say that the longer gluteal amnesia is left untreated, the more stress is placed on other joints, which can lead to greater medical complications.  
Diagnosing and preventing DBS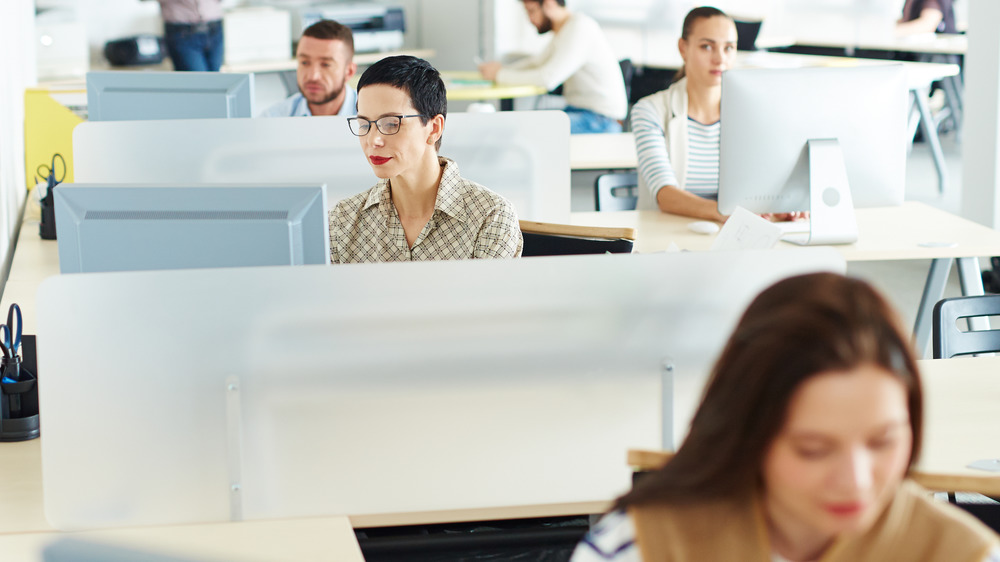 Shutterstock
Dead butt syndrome can cause tightening of the hip flexors, pain in the lower extremities, inflammation of the hip bursa (bursitis), and even a pain as harsh as sciatica (per Healthline). When left untreated, you can experience loss of strength in the hip flexors and glute muscles. 
There are some ways you can treat DBS at home, says physical therapy clinical specialist Kristen Schuyten, who offers this advice: "Every hour, get up and walk around or go up and down a flight of stairs." (Per Michigan Health.) She also suggests setting a timer to remind you to move and says to squeeze and stretch your lower body muscles while seated.
Head to a doctor if you don't see improvements with home treatments, or if the pain persists. The doctor will assess your symptoms, possibly order imaging to rule out other conditions, and may advise physical therapy. To best prevent DBS, remember to move daily and stay active.