Dustin Diamond's Fatal Lung Cancer Explained
Noel Vasquez/Getty Images
Only three weeks after his diagnosis of stage four small cell lung carcinoma, actor Dustin Diamond, age 44, died earlier this morning (via People). Diamond is best known for playing the role of Samuel "Screech" Powers in the classic teen sitcom Saved by the Bell. A rep for the late actor released a statement confirming the death and stating, "He was diagnosed with this brutal, relentless form of malignant cancer only three weeks ago. In that time, it managed to spread rapidly throughout his system; the only mercy it exhibited was its sharp and swift execution. Dustin did not suffer. He did not have to lie submerged in pain. For that, we are grateful."
In fact, the tale of Diamond's cancer diagnosis and swift death highlights the severity of lung cancer as a disease. Currently the leading cause of cancer deaths, lung cancer kills more people annually than breast, colon, and prostate cancer combined (via the American Cancer Society). While there are many subcategories of lung cancer, there are two main branches: small cell lung cancer (SCLC) and non-small cell lung cancer (NSCLC). SCLC is more aggressive and deadly in nature compared to NSCLC and accounts for approximately 15% of all lung cancers (via MedlinePlus).
Diagnosis and treatment of small cell lung carcinoma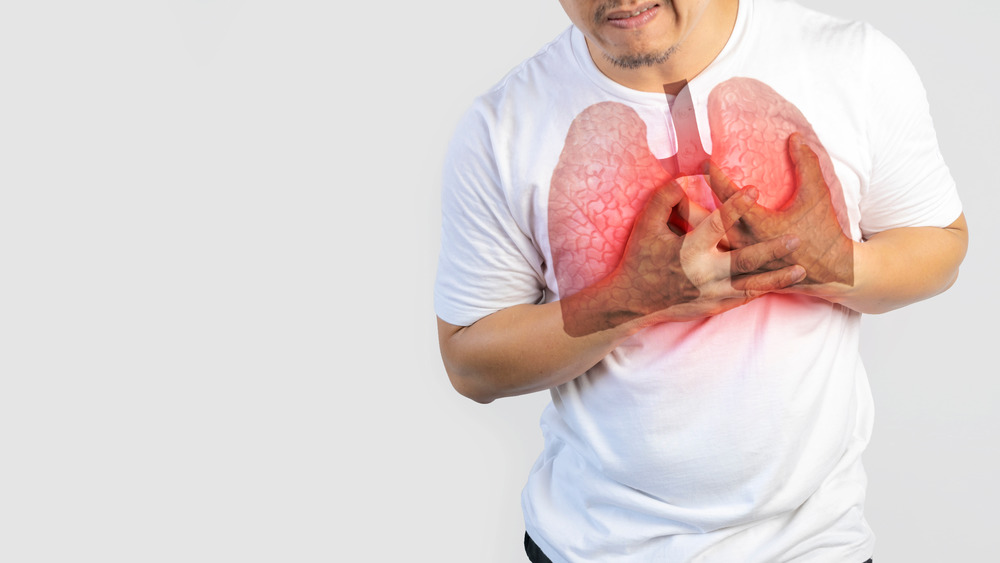 Shutterstock
Unless appropriately and routinely screened, lung cancers are usually diagnosed at later stages as people may remain asymptomatic initially. Common symptoms of small cell lung cancer include shortness of breath, productive cough, wheezing, chest pain, and unexplained weight loss, to name a few (via the National Cancer Institute). Risk factors associated with lung cancer include: current or previous history of tobacco use (cigarette, pipe, cigars, etc), exposure to asbestos, soot, tar, and other known carcinogens, secondhand smoke exposure, radon exposure, family history of lung cancer, and older age.
Diagnosis of lung cancer can be made by your medical provider and an oncologist through a thorough history and physical examination, X-ray, and CT scan imaging, followed by biopsy of affected tissues. Results from the biopsy will help your medical team tailor your treatment to your specific type of lung cancer.
Imaging studies can also help with staging lung cancer, which also affects treatment plans. Typical cancer therapies include: surgery, chemotherapy, radiation, immunotherapy, laser therapy, and endoscopic stent placement. In fact, Diamond had recently completed his first round of chemotherapy and was scheduled to begin the second round soon.
Prevention and screening for lung cancer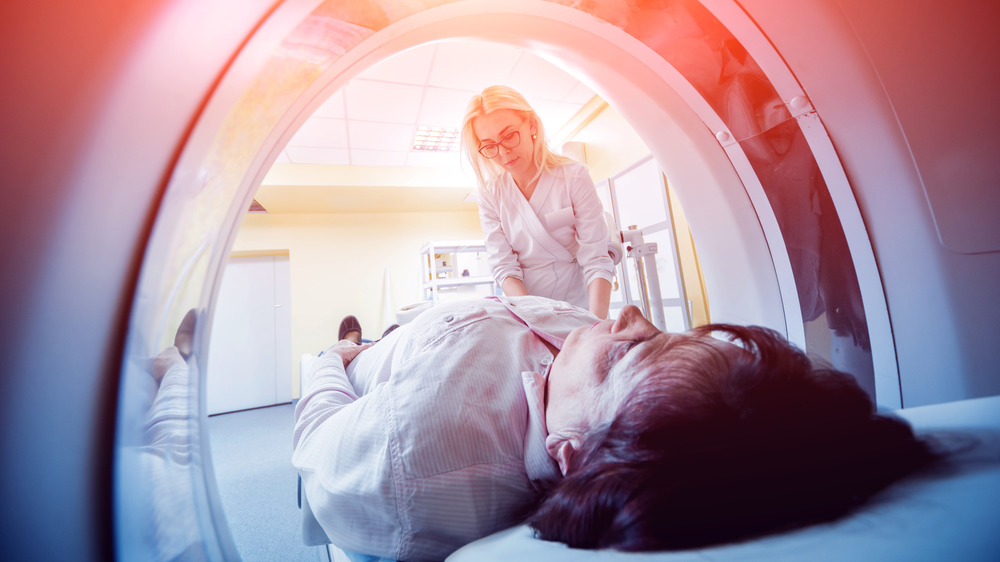 Shutterstock
So what can you do to decrease your chances of developing or dying from lung cancer? First and foremost, if you're a current smoker, it's time to quit. Counseling, nicotine replacement therapy, and certain anti-depressant medications can help kick the difficult and addicting habit. It is estimated that ten years after a smoker quits, they reduce their chance of developing lung cancer by anywhere between 30 to 60 percent. Decreasing exposure to secondhand smoke, workplace carcinogens, and radon can reduce your risk, too.
Currently, the U.S. Preventive Services Task Force recommends all people aged 55 to 80 with a 30 pack-year smoking history and who currently smoke, or those who've quit within the past 15 years, be screened each year with a low-dose CT scan. In 2015, it was estimated that 6.8 million people were eligible for lung cancer screening, yet only 262,700 were actually screened (via the American Cancer Society). Increasing the amount of people screened per year could save between 30,000 to 60,000 lives in the U.S. annually, a striking number. If you're eligible for lung cancer prevention screening, don't hesitate and speak to your medical provider quickly. Increased screening ultimately leads to increased prevention.
Dustin Diamond will be fondly remembered by his family, friends, and fans alike. An outpouring of condolences from Hollywood has begun, including from Diamond's former Saved by the Bell castmates Mario Lopez and Tiffani Thiessen.