What's A Mask Fitter And Should You Be Wearing One?
Roughly one year since the COVID-19 pandemic reached the shores of the United States, we are still learning every day about the ever-changing virus itself and the necessary protective measures we should be following. In addition to social distancing and frequent hand washing, wearing a facial covering or mask has been recommended by the Centers for Disease Control and Prevention for some time now. While masks come in all shapes, sizes, and forms, Dr. Fauci, the nations' leading infectious disease specialist, has recently suggested wearing two masks when in public (via CNBC). He has said, "If you have a physical cover, could wearing two face masks at once during the pandemic provide more protection than just wearing one? It likely does." 
In fact, the CDC is currently testing to see if and by how much more effective double masking can be in preventing the spread of COVID-19. While the verdict is still out, it does just come down to basic "common sense" and many prominent officials and everyday citizens have already found themselves sporting two masks.
The key to protection when masking is having a good and secure fit. That's why hospital workers get "fit-tested" for N95 masks to ensure a proper and adequate seal is made for optimal protection. Recently, mask fitters (or braces) have made their way into our pandemic-themed vocabulary. These nifty reusable devices help to tighten facial coverings, creating a tighter fit against the face in an attempt to minimize the amount of unwanted contaminants escaping or entering through the edges of your mask (via Medscape).
Mask fitters can improve your masks efficacy by 90 percent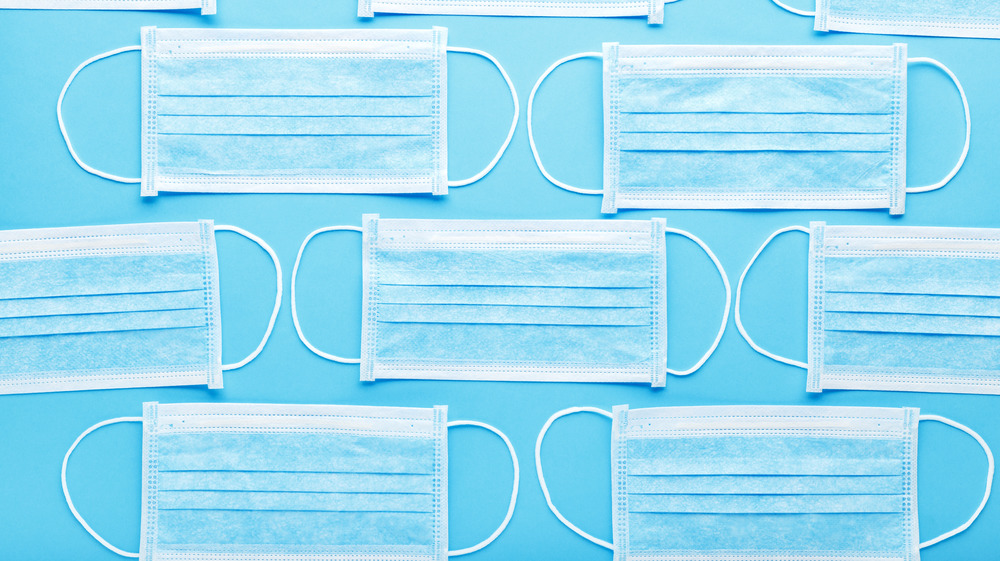 Shutterstock
Dr. John Brooks, M.D., chief medical officer of the CDC's COVID-19 response, recently came out in support of the use of mask fitters stating (via Insider), "Fitters have been scientifically demonstrated to improve filtration performance by as much as 90 percent or more which, is getting into that range of filtration efficiency afforded by N95 respirators." If more people have access to properly-fitted masks, that could help curb the spread of COVID-19 and its variants.
While you can purchase mask fitters online, some companies have gone out of their way to provide instructions and templates for people to make their own at home. Some smartphone apps even allow you to scan your face and 3D print a more precise mask fitter. At the end of the day, the key takeaways are: any mask is better than no mask, and the better the seal of a mask, the more effective it is at preventing the spread of this potentially-deadly virus.