The Truth About The Drop In COVID-19 Cases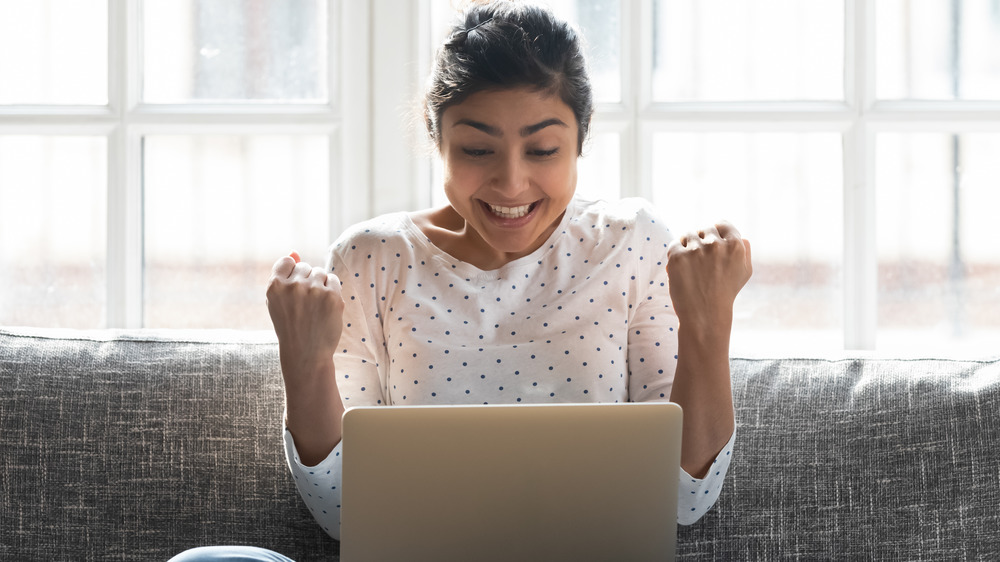 Shutterstock
As the rollout of the COVID-19 vaccine continues and the warmer weather approaches, the anticipation of putting the pandemic to rest is mounting. CNN reports a dramatic dip in COVID-19 cases this week — the lowest case count in three months with a 20 percent less reported infection rate than last week. According to Dr. Ashish Jha, the dean of the School of Public Health at Brown University, we are better off than we were three weeks ago, stating "cases are falling and the optimism and the kind of outlook for the future is very bright, once we get into May and June."
Unfortunately, we aren't there just yet. While the news seems promising, according to U.S. Centers for Disease Control and Prevention Director Dr. Rochelle Walensky, "The continued proliferation of variants remains a great concern and is a threat that could reverse the recent positive trends that we are seeing," (via CNBC). Dr. Walensky also mentioned in a COVID-19 White House news briefing that cases are still "dramatically higher" than the peak seen during the summer.  
COVID-19 variants may cause a surge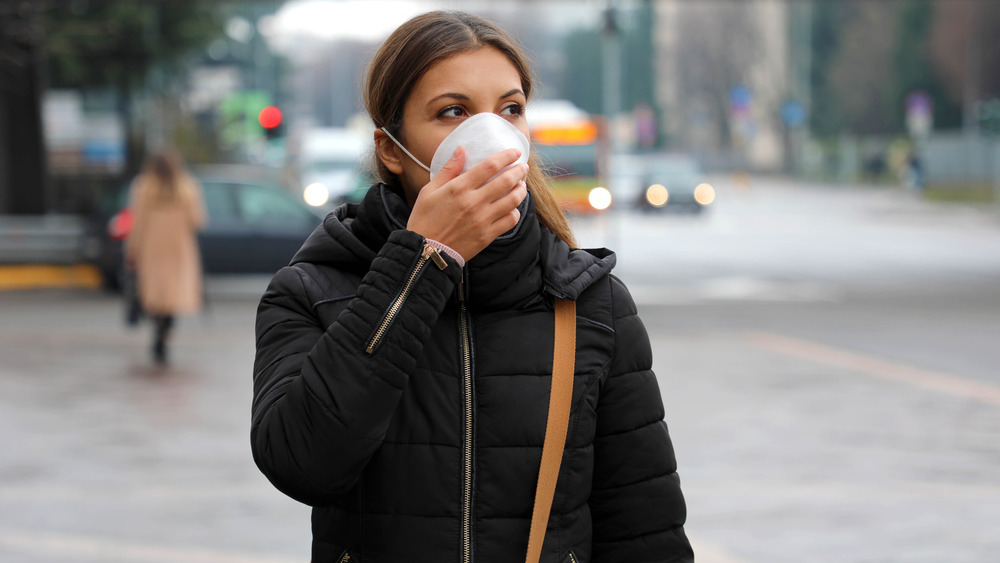 Shutterstock
Dr. Peter Hotez, the dean of the National School of Tropical Medicine at Baylor College of Medicine, believes the COVID-19 variants will cause a spike in cases, telling CNN, "We have these spike variants that seem to be mounting and that really worries me." Dr. Hotez went as far as to call the upcoming surge a hurricane, and we're currently in the "eye of the storm." Epidemiologist Michael Osterholm agrees, saying (via HuffPost), "The surge that is likely to occur with this new variant from England is going to happen in the next six to 14 weeks."
Infectious disease specialist Dr. Claudia Hoyen tells CNN that while it's too soon to tell how the pandemic will play out, we can expect to be wearing masks and socially distancing for some time. Dr. Hoyen says, "We have to be patient...we still have to keep our guard up. You don't want to be that person that created another variant and you want to stay safe."