How To Avoid Surprise Bills With COVID Testing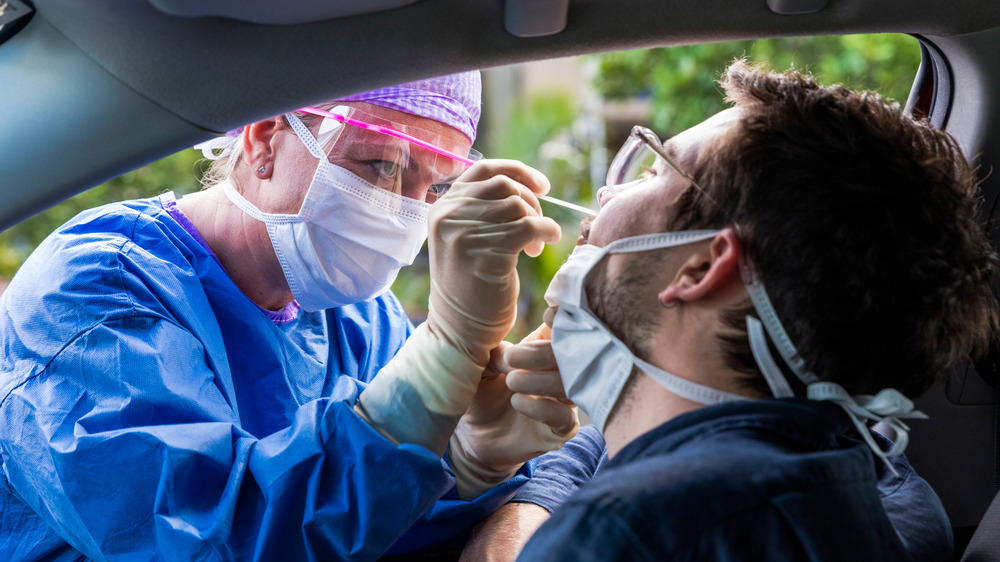 Shutterstock
At some point in time, you may need to get a test for COVID-19. And with the test itself being potentially unpleasant, it would only make things worse to be hit with an unexpected bill for it. But thankfully, there are ways to avoid surprise bills from COVID testing.
Health Digest spoke with Molly Moore, Chief Health Plan Officer at health insurance start-up Decent, about what to watch out for and what to do in advance of a test. She emphasized that most tests should be free or covered by insurance. "Surprise bills are more likely from hospitals and free-standing emergency rooms which are allowed to bill for something called a facility fee, basically a charge for stepping into the room and seeking service. Even if you don't step into the building, these types of places still may tack on a facility charge. Facility fees can be hefty — in the thousands of dollars," she said.
Her recommendation is to seek testing at your primary care physician's office or, if you don't health insurance or a regular doctor, a public testing site. If you have insurance, it's also a good idea to check in with your health plan to see exactly what's covered. "If you're insured, contact your insurance company and find out about what COVID care is covered, including tests, and what stipulations there are to have a test covered, and then get your test at an in-network provider," Moore said.
The possible charges could be high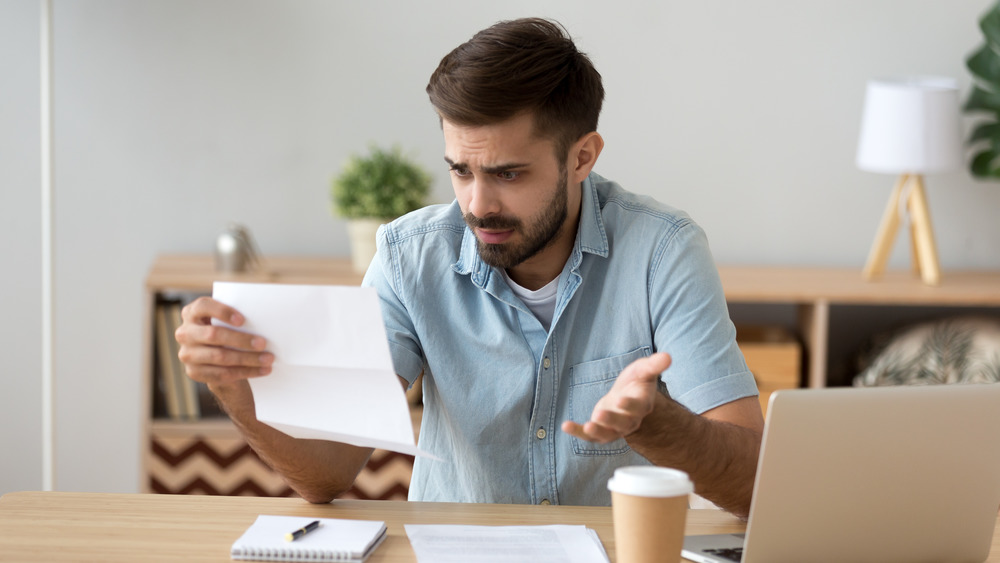 Shutterstock
Next, call the test site and ask them if they accept insurance, if a doctor visit is required for a test, and what the costs are for a test. Moore said that a study done by the Kaiser Family Foundation discovered that the median price for a test is $127, but that costs can range from $80 to $850. "Others have reported bills into the thousands, often from emergency room or freestanding ERs," she added.
The problem is that, while the CARES act requires health plans to reimburse for out-of-network COVID tests, there are loopholes that do allow for extra charges. "Meaning you'll get stuck with a bill for 'facility fees' and other costs outside of the actual test. It's a systemic issue in our healthcare system, not just COVID testing," said Moore.
This kind of surprise billing, also called balance billing, is becoming more common in healthcare overall and is a hot topic, according to Moore. "The best way to prevent a surprise bill is to educate yourself about your coverage and stick to in-network facilities. Also don't go to a hospital including free-standing ER unless it's an actual emergency," she advised.