The Real Reason There Are More ADHD Diagnoses During The Pandemic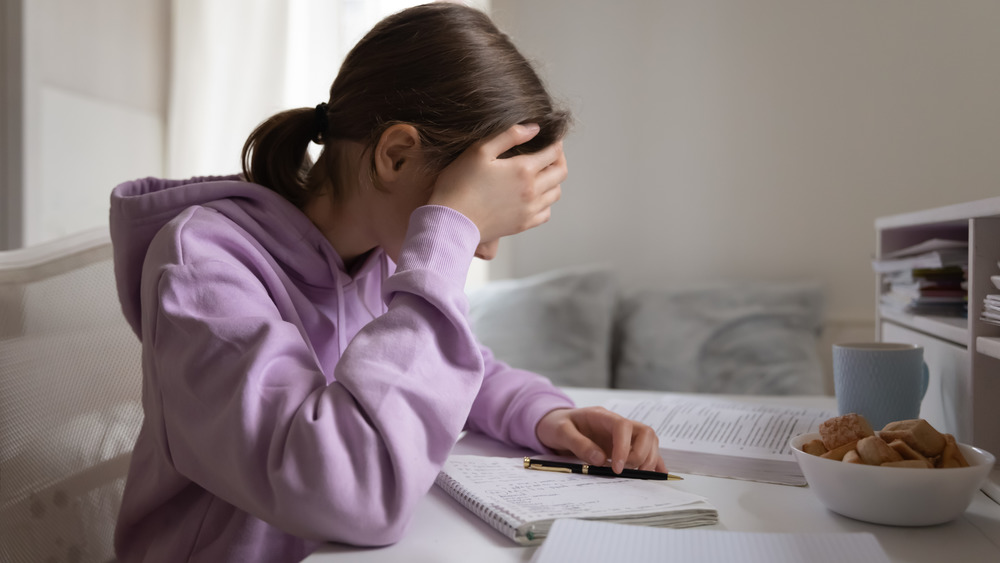 Shutterstock
The pandemic has been a challenging time, forcing big changes upon regular routines such as school and work. Those who already live with conditions such as anxiety or ADHD are finding themselves struggling to adjust to the new demands, while others who may have expressed symptoms prior to the pandemic have been pushed over completely. Dr. Melvin Oatis of the American Academy of Child and Adolescent Psychiatry says, "COVID has been a tipping point that has pushed some families to get help," as the change to remote learning, as well as minimizing social interaction, has impacted students' ability to focus (via NBC).
According to NBC, many doctors and researchers state there is a crisis among children, as there has been an influx of ADHD support line calls and an increase in ADHD diagnoses and prescriptions. Parents are watching their children struggling and are reaching out for help. The Children and Adults with Attention-Deficit/Hyperactivity Disorder nonprofit organization (CHADD), reported an increase in their website traffic by 77 percent in comparison to that of 2019, and the hotline calls showed an increase of 66 percent since the beginning of the pandemic.
Recognizing there is a problem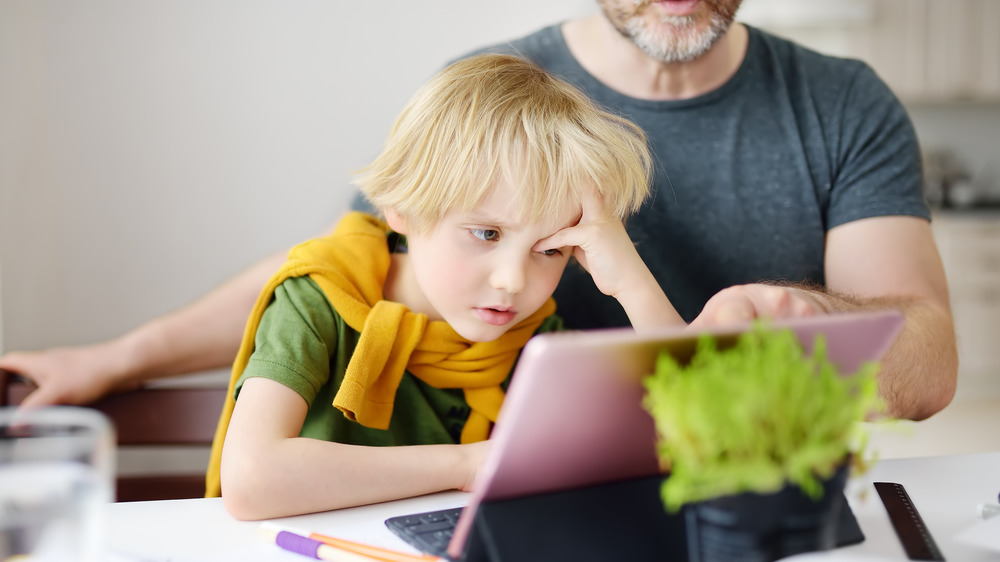 Shutterstock
Parents and children at home together present an increased opportunity to notice the child's habits and behaviors. Dr. Devang Patel, family medicine physician specializing in ADHD, tells NBC, "When the problem was in front of the teachers, it wasn't really the parents' concern, but now they are at home trying to make their kid sit still for just half an hour and seeing how difficult that is." With more parents working from home, they can see more clearly how their child might be struggling, prompting a doctors visit they may have avoided in the past due to lack of awareness or time (via Athena Health).
Developmental behavioral pediatrician Dr. Jenny Radesky says that when children are in school with routine, tools, and the ability to be social, their ADHD symptoms were better managed. Seeing an increase in ADHD in children as young as five, she tells NBC, "I'm watching kids who used to love school become unenthused and unmotivated, they need the social environment at school to learn how to regulate themselves. Without that, they are really struggling." 
A thorough evaluation for diagnosing ADHD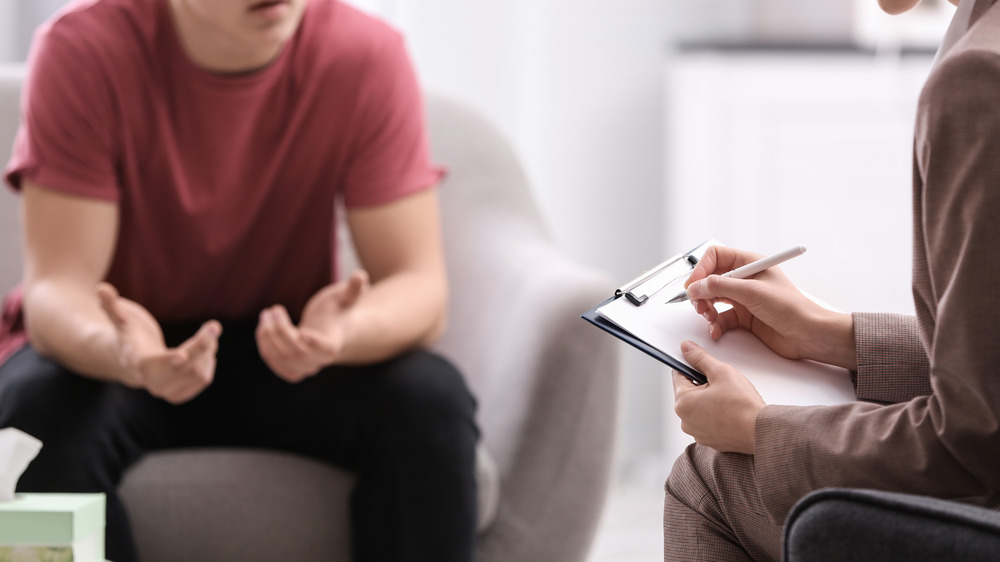 Shutterstock
It is crucial that children showing symptoms of ADHD during the pandemic are physically and emotionally evaluated before jumping to medication, as the changes could be stemming from stress, experts say. Pediatrician Dr. Arthur Lavin, who has served on several national committees of the American Academy of Pediatrics, states, "Our concern is that pediatricians and families be very careful to not simply list the symptoms of ADHD, but to look at the child's history and use differential diagnosis to make sure we have the best possible explanation for the symptoms."
Agreeing with Dr. Lavin are the American Academy of Pediatrics as well as the American Academy of Child and Adolescent Psychiatry, as both recommend thorough evaluations before making a diagnosis. Psychologist Keith Sutton tells NBC that a short visit to the pediatrician is not long enough to rule out other causes of inattention, which can include anxiety, depression, or problems at home.