Why You Should Start Using Apricot Oil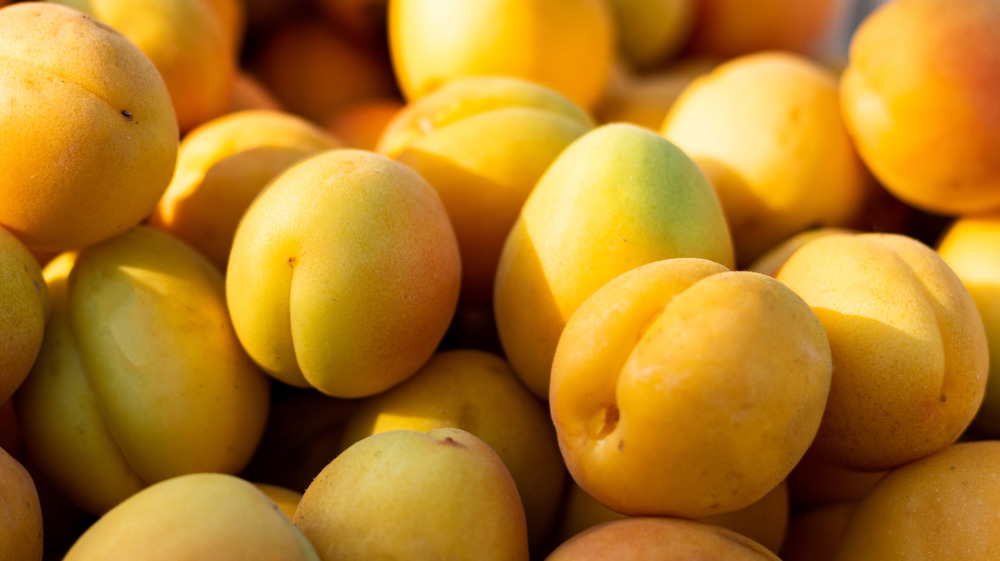 Shutterstock
Of course you've heard of apricots, but did you know oil from this stone fruit can be used for a variety of health benefits? Here is why you should start adding this nutrient-rich oil into your diet and skincare routines.
There are two kinds of apricot oil: edible and inedible. The oil is created from the apricot seed or kernel, and can be compared to almond oil for cooking use, according to LIVESTRONG. The result of this is a mild-flavored oil rich in oleic acid – an omega 3 fatty acid that is good for brain and heart health.
The inedible apricot oil can often be found in skincare products — it is a good option for those with sensitive skin looking for rejuvenation. High in vitamin E, the calming effect is thought to provide relief for itchy skin conditions like psoriasis, as well as acne and dandruff. The fatty acids mentioned above are what also make apricot oil particularly moisturizing to the skin and easily absorbable, according to researchers.
Adding apricot oil to your skincare routine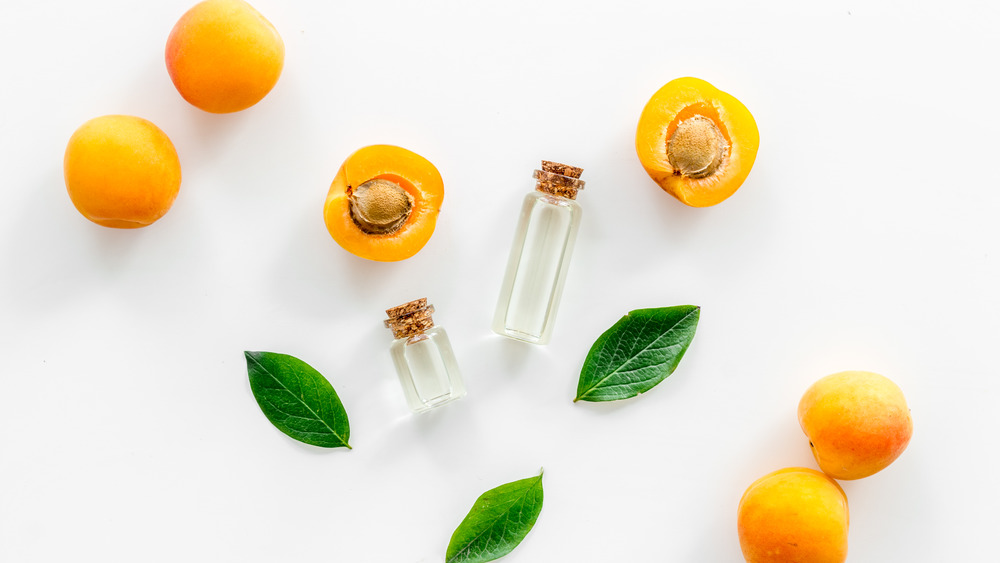 Shutterstock
Some studies have also found that apricot oil is antimicrobial. In one study, apricot oil had an impact fighting against bacteria like salmonella typhimurium and E. coli. Studies also show that apricot oil can relieve and soothe patches of psoriatic skin. In addition, the oil provides some protection against bacteria and yeast, by partially inhibiting their growth.
Apricot kernel oil can also be used topically as a carrier oil to dilute other essential oils. It is described as having a sweet, nutty scent and can be paired with highly-concentrated essential oils for massage oils and bath oils (via Healthline).
While it may not be as widely popular as other oils, you may be surprised by how many skincare and beauty products contain apricot oil. As with introducing any new food or skincare product into your regimen, be mindful of any irritation you experience and avoid use if you notice any adverse effects.