The Truth About Bob Dole's Lung Cancer Diagnosis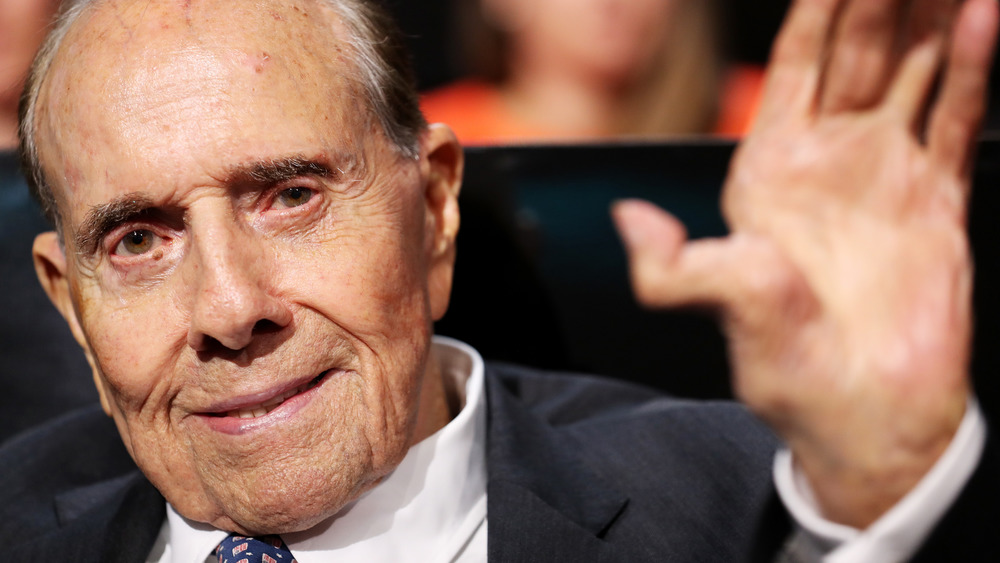 John Moore/Getty Images
A former presidential nominee and longtime senator from Kansas, Bob Dole, has announced his diagnosis with stage 4 lung cancer. The retired politician and attorney posted a statement on his Twitter account to make the news public.
"Recently, I was diagnosed with stage four lung cancer. My first treatment will begin on Monday," Dole's short post read. "While I certainly have some hurdles ahead, I also know that I join millions of Americans who face significant health challenges of their own," it concluded.
Dole was a U.S. senator from 1969 to 1996, when he resigned his seat to accept the Republican nomination for presidential candidate, according to his website. He subsequently lost the 1996 presidential election to Bill Clinton. He had also previously been the 1976 Republican nominee for vice-president on a ticket with Gerald Ford. Ford and Dole lost the election to Jimmy Carter and Walter Mondale.
At the age of 97, he still works for the law firm Alston & Bird as special counsel. His biography page notes that he was seriously wounded during World War II while serving in the Army, for which he received two Purple Hearts, and a Bronze Star with Oak Leaf Cluster.
Can nonsmokers develop lung cancer?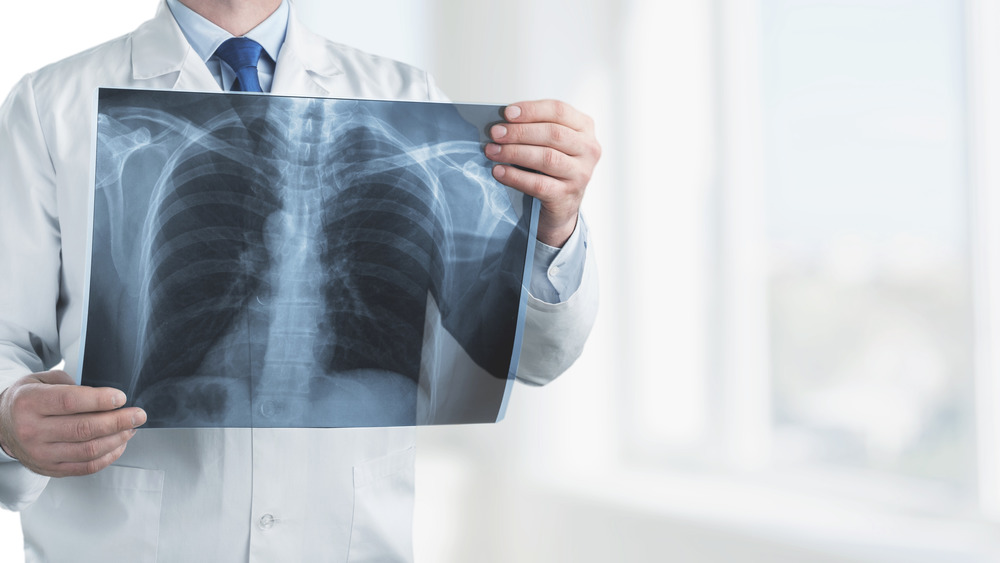 Shutterstock
Dole does not appear to have been a smoker, but he is known for controversial statements made in the 1990s about the addictive nature of smoking. "There is a mixed view among scientists and doctors whether it's addictive or not," he told Katie Couric during a 1996 interview. "I'm not certain whether it's addictive. It is to some people," he said, according to the Los Angeles Times.
According to the American Cancer Society, it is rare but possible to develop lung cancer without having smoked. Exposure to radon, pollution, and secondhand smoke are all contributing factors they cite. Lung cancer in nonsmokers usually occurs in younger people and is often linked to changes in the DNA of cells of the lung.
Some people may have less ability to metabolize chemicals linked to causes of cancer, putting them at greater risk for developing lung cancer. Others may develop gene mutations throughout life due to environmental factors or exposure to secondhand smoke. For a subset of the population, there is no known cause and genetic mutations appear to be random.