Why Japan's 'Minister Of Loneliness' Is So Important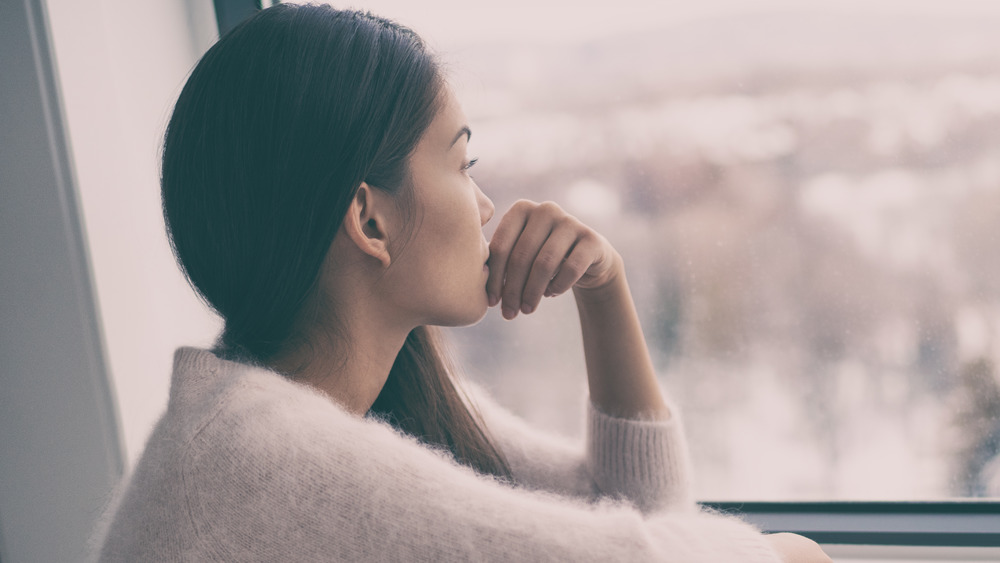 Shutterstock
Every country in the world has been impacted by the global COVID-19 pandemic, and all have shifted resources to address the myriad impacts the crisis has had on its citizens. In particular, Japan saw a significant increase in suicide during the pandemic, according to Insider. The National Police Agency of Japan reported nearly 21,000 deaths by suicide in 2020, which is an increase from the 750 that occurred in 2019 (via Japan Times). 
The spike was significant and troubling for a nation whose suicide rates had not risen in the previous 11 years. The rates climbed so high, that in October of 2020, more Japanese residents died from suicide (2,153) than from COVID-19 (1,765). Of those deaths attributable to suicide, 879 were in woman — a marked 70 percent increase from the year before.
These alarming statistics led the Prime Minister of Japan to appoint Tetsushi Sakamoto to Minister of Loneliness. His official governmental role will be to address the increasing social isolation due to the pandemic, and the resulting increase in suicide.
Who is more at risk for suicide in Japan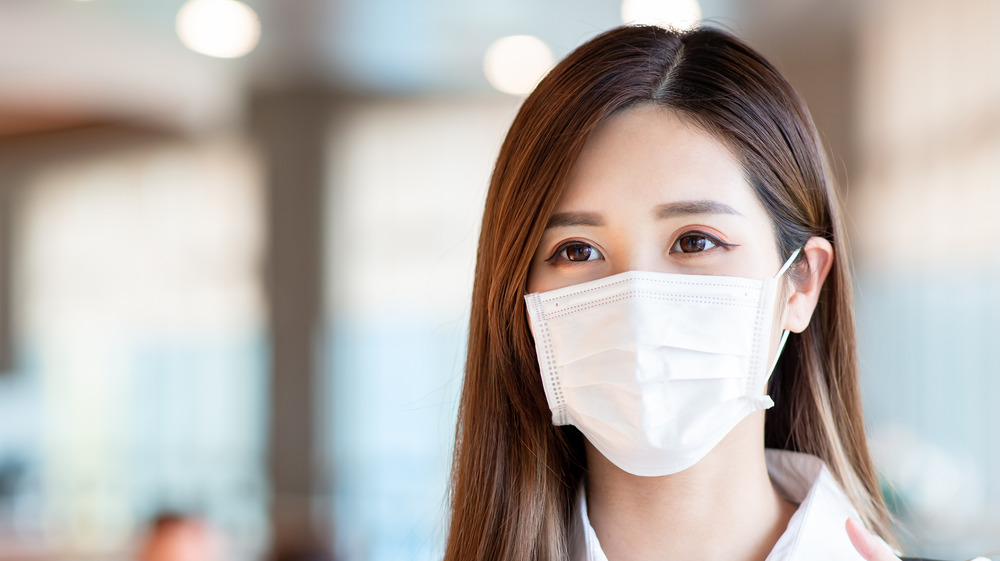 Shutterstock
While the minister of loneliness is working to address the well being of all people, he'll have a special focus of working to prevent suicide in women and younger individuals, who comprise the majority of reported suicide deaths. "More women are feeling lonely and prone to suicide," said Japan's Prime Minister Yoshihide Suga, who tasked Sakamoto with developing a "comprehensive" policy to combat loneliness.
Prime Minister Suga also stated that "there are many kinds of loneliness" that need to be addressed, and stressed that loneliness is universal, affecting people from all walks of life. These findings are not unique to Japan, however: Countries around the world reported an increase in mental health challenges. Based on a survey administered in the United States in late June alone, 40 percent of participants "reported considerably elevated adverse mental health conditions associated with COVID-19."
It is clear that more work is needed worldwide to address the increasing loneliness and isolation caused by the COVID-19 pandemic. If you have any thoughts of hurting or harming yourself, immediately call the 24/7 Suicide Prevention Lifeline at 1-800-273-8255.