The Surprising Benefit Video Games Have For Boys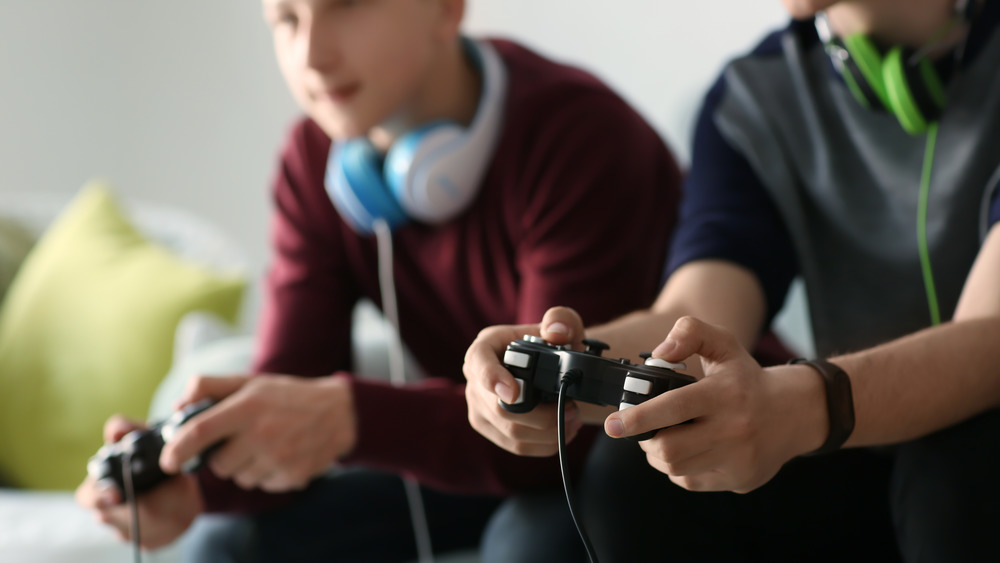 Shutterstock
Prior to the pandemic, many parents worried over the amount of time their children spent playing video games. During the pandemic however, especially in the colder months, video games became a way for kids to communicate and play with their friends. Virtual hangouts offered an alternative to in-person social life, which was desperately needed due to lockdowns. A new study has found that for adolescent boys who play video games, there is a decreased risk of depression (via Healthline).
The large study, published in Psychology Medicine, evaluated 11,341 adolescents from an ongoing research project out of the United Kingdom that has been following children born during the years 2000 – 2002. The Millennium Cohort Study surveyed the children at 11 years old, collecting data on how often they spent playing video games, using social media, and playing on the Internet. At age 14, the researchers surveyed the group regarding depressive symptoms and found that boys who played video games more than once a month, had depression scores as much as 31 percent lower than boys who rarely played.
Gaming may improve social skills and increase happiness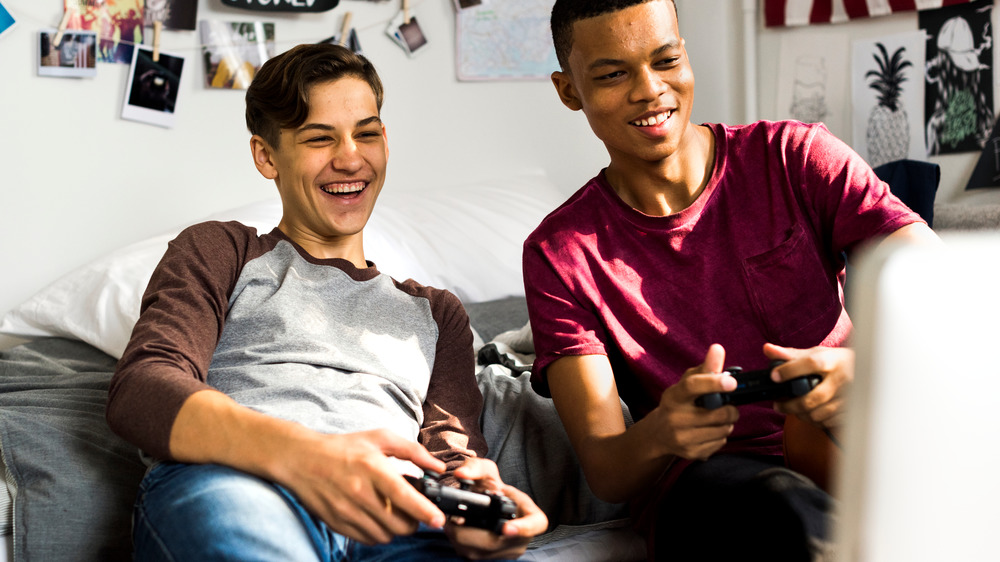 Shutterstock
The controversy over video games has been long-standing. Many parents and educators have correlated video games with everything from an increase in violent tendencies to the development of learning problems. But through the years, research has shown that gaming is not as harmful as some might believe, and may even provide benefits to the gamer (via HuffPost). For instance, in some video games, teamwork is essential to win, making communication and interpersonal skills necessary. According to Child Trends, these practiced behaviors help create healthy social development, which helps children maintain higher self-esteem, improve academically, and form healthy relationships. 
Some research suggests that video games help relieve stress and increase feelings of happiness, both which can decrease the risk of developing depression (via Washington Post). For adolescent boys who play video games, the Millennium Cohort Study finding of 24 to 31 percent lower risk of developing depression is something to take into consideration. Dr. Jason Nagata, assistant professor of Pediatrics in the School of Medicine at the University of California, emphasizes "Especially during the pandemic, screen time can have important benefits, including education, physical activity, and socialization."
Further research is needed to fully understand how video games can affect the mental health of adolescents. However, the current data is promising and may ease the stress parents feel over allowing their children gaming time.