Tiger Woods' Serious Leg Injury Explained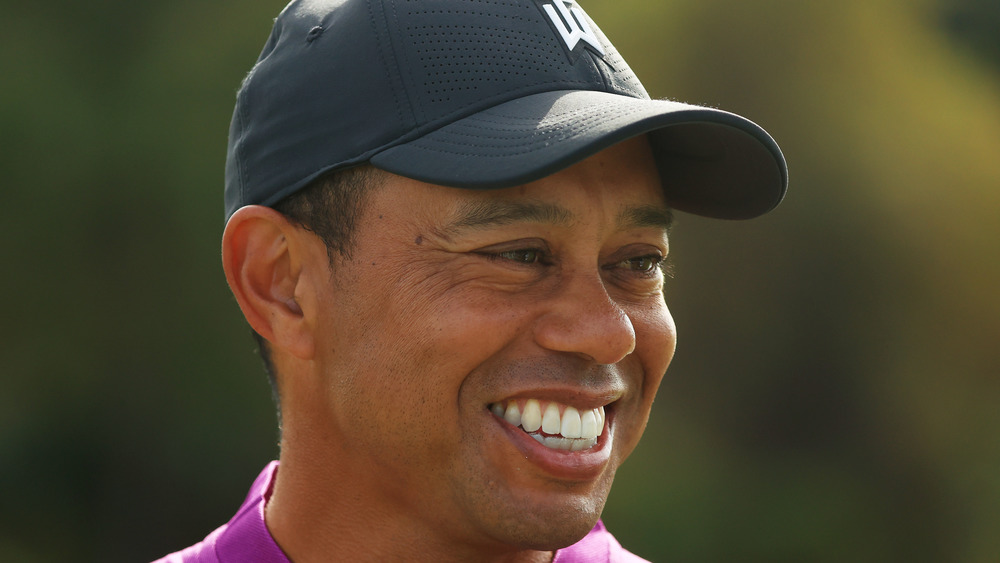 Mike Ehrmann/Getty Images
On Tuesday, the world was rocked by a serious car accident involving 15-time Major winner Tiger Woods, and according to a representative from the L.A. County sheriff's department, he is "lucky to be alive." The single car accident occurred shortly after 7 a.m. pacific near Rancho Palos Verdes, where Woods crossed a median and two traffic lanes in the SUV he was driving before hitting a curb, a tree, and then rolling over on its side (via LA Times).
Woods suffered extensive damage to his right leg and ankle, according to a statement released by his Twitter account, and has undergone emergency surgery for those injuries. According to Anish Mahajan, M.D., Chief Medical Officer of Harbor-UCLA Medical Center, Woods' injuries included "comminuted open fractures" in his tibia (shin) bone and his fibula (calf) bone. A "comminuted," or shattered, bone occurs when the bone is broken into multiple pieces, according to Merriam-Webster, and an "open fracture" means a break in the skin (via OrthoInfo). 
Woods' injuries required a rod to be placed in his tibia, with multiple screw and pin placements in the ankle and foot (via Golf). The 45-year-old is said to be "awake, responsive and recovering in his hospital room," as per his team's press release.
Tiger Woods probably has a long road ahead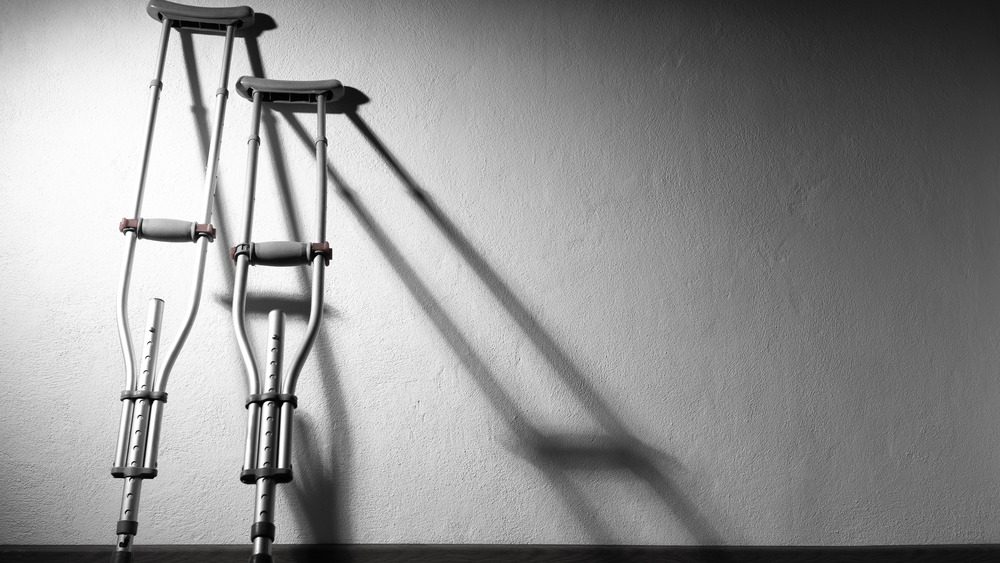 Shutterstock
According to the medical team at Ortho Virginia, recovering from a clean fracture of a broken tibia and fibula can take as long as six months — however, a comminuted open fracture can take even longer. The patient will spend time completely off their leg, eventually moving to crutches or another walking device to keep the weight off the injured leg, and then they will spend even more time in extensive rehabilitation. There are determining factors to how quickly and efficiently a patient may recover, including age, overall health, and the severity of the injury, combined with any pre-existing injuries (via Healthline). 
In Tiger's case, Johns Hopkins emergency surgeon, Dr. Joseph Sakran, tells CNN that due to Tigers' pre-existing conditions, in addition to his new injuries, that it's "still speculative at this time." Through the years, Woods has undergone multiple surgeries, most recently a back procedure on December 23, 2020, which he was said to still be recovering from (via ESPN). With a long road ahead, it's now unlikely Tiger will play in the Masters in April, as he recently expressed his desire to, stating (via Sports Illustrated), "God, I hope so. A lot of it is based on my surgeons and doctors and therapist and making sure I do it correctly. This is the only back I've got; I don't have much more wiggle room left."
While unsure of what the future may hold for Tiger, it would be a wonderful scene to watch him play golf again, and we wish him the best.