COVID Outbreak Proves How Important Masks Are At The Gym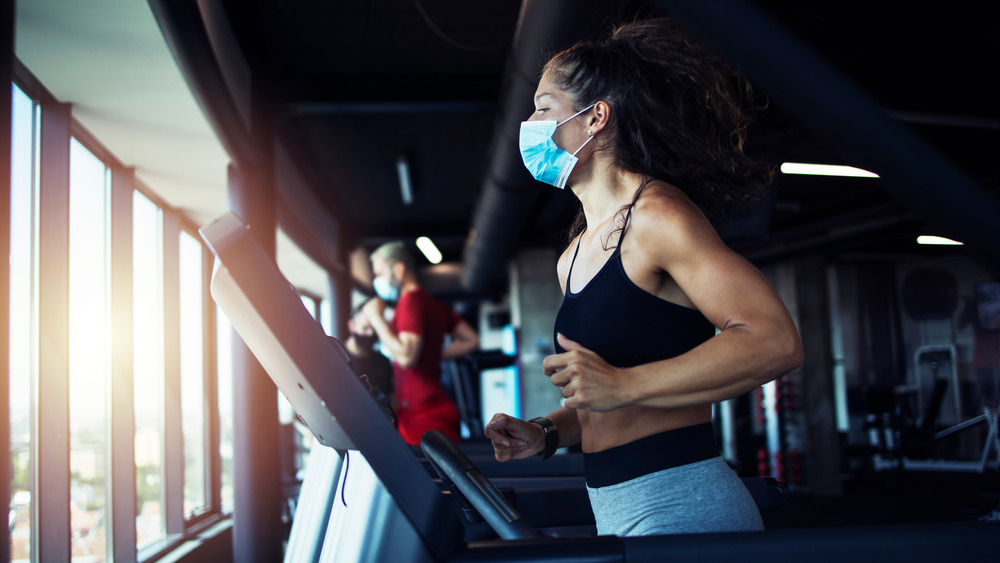 Shutterstock
Last summer, 55 people were infected with COVID-19 after attending high-intensity (HIIT) workout classes at a Chicago gym with lenient mask rules, according to a new report from the Centers for Disease Control and Prevention. While the gym's members were required to wear masks when they first entered the facility, they were allowed to take them off while exercising, which is when they were most likely infected (via Business Insider).
The report found that only one in four gym-goers wore masks throughout the entire duration of their workout, and only one in 20 actually followed social distancing protocols. Some members worked out without a mask despite exhibiting symptoms, and others even attended classes after testing positive for COVID-19.
As a result, 68 percent of the people who attended indoor workout classes ended up contracting the virus. While no one died, two of the gym-goers who tested positive for COVID-19 visited the emergency room and another was hospitalized for more than a week.
Masks reduce the risk of transmission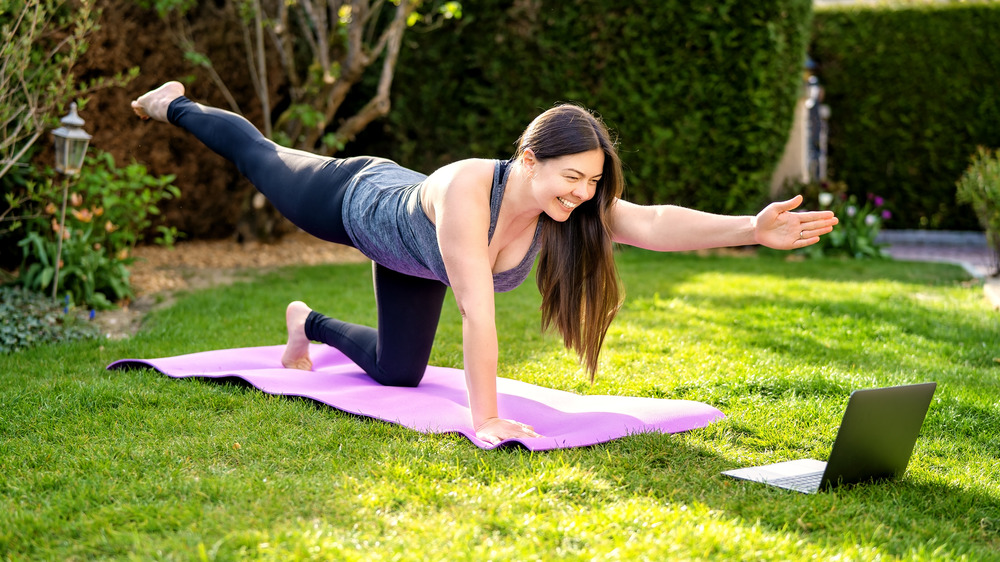 Shutterstock
Due to the outbreak and the subsequent report, the CDC is urging people to take stricter precautions while working out at the gym by wearing a mask at all times and staying 6 feet apart (via The New York Times). The report found that heavy breathing during high-intensity indoor workouts can help spread viral particles, increasing the risk of transmission.
"It's very important for individuals who would like to attend a gym and work out to be cognizant of what the Covid symptoms are, and to be aware that if you are feeling something that looks and feels like a Covid-19 symptom, to stay home as a precaution," Richard A. Teran, a CDC epidemiologist in Chicago and one of the authors of the report, told The New York Times.
Since going to the gym is such a high-risk activity, exercising outdoors or taking virtual workout classes are much safer alternatives. However, if you feel you need to go to the gym in person, keep your mask on the entire time and bring an extra one in case the first one gets too sweaty.