How Dr. Oz Saved A Man's Life After He Collapsed At The Airport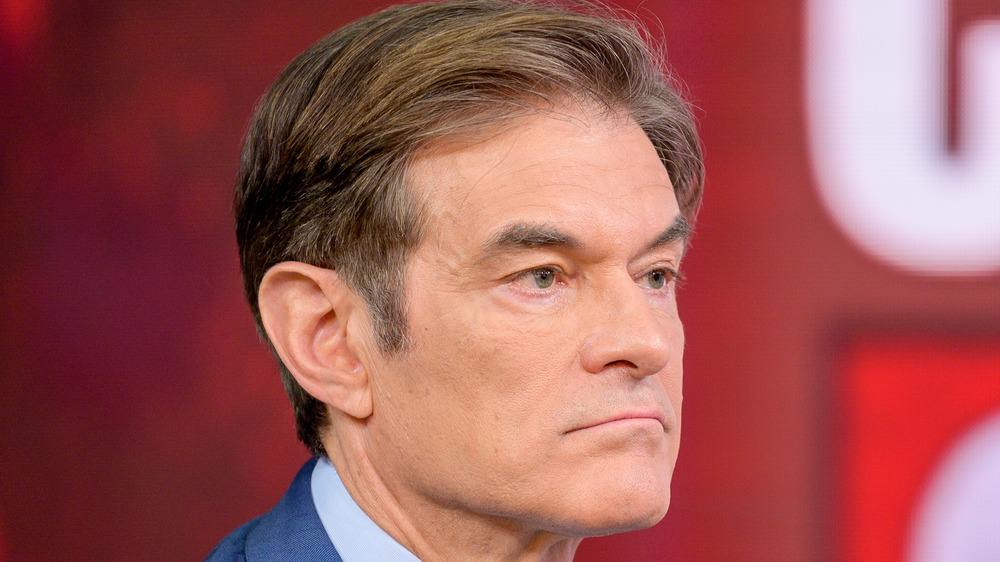 Roy Rochlin/Getty Images
Dr. Mehmet Oz doesn't just give medical advice on television and in magazines: He also helped save a man's life in the Newark Airport this week, TMZ reported. The host of the popular Dr. Oz Show and cardiothoracic surgeon happened to be on the right flight to save a life: On Monday, March 1, Oz told TMZ that while he was at baggage claim in the New Jersey airport, a man collapsed and Oz jumped in to give him emergency first aid.
The man — who sources later explained was having a heart attack — had collapsed in Terminal C's baggage claim, not breathing. He was reportedly foaming at the mouth and turning blue when Oz stepped in to help. Port Authority Officer Jeffrey Croissant was the first on the scene and called for help, and Oz responded (via New York Post).
Oz helped cleared the man's airway, then — along with the Port Authority police officer — began administering CPR until oxygen and a defibrillator were brought out.
How Dr. Oz used the tools available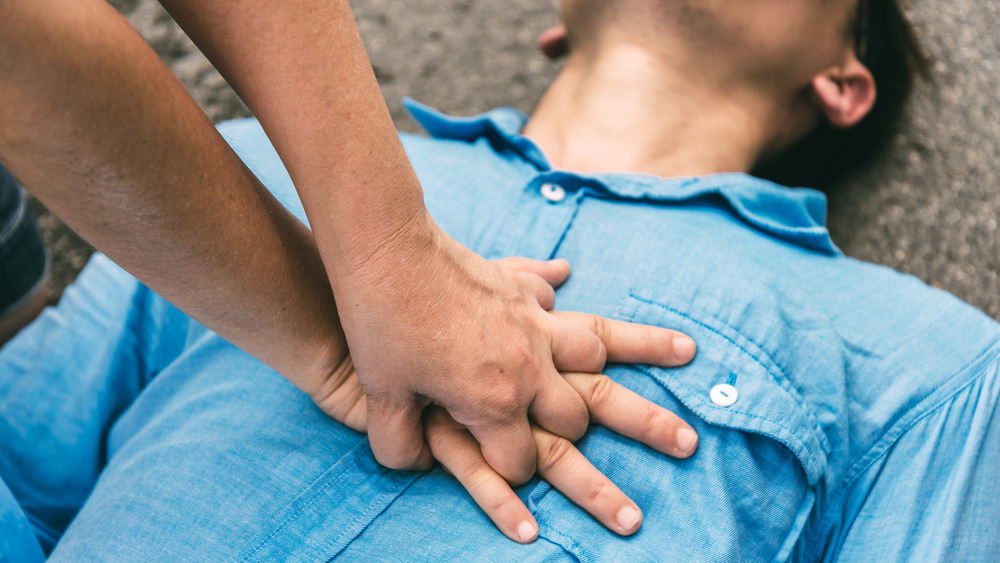 Shutterstock
"After several more cycles of CPR, the man started breathing on his own and was stabilized," the Port Authority released in a statement Tuesday, the New York Post reported. TMZ added that Oz used the defibrillator on the highest setting, jolting the 60-year-old man back to life. He was also given oxygen, stabilized, and taken to a nearby hospital where he is now in "okay" condition.
This is a great reminder to learn the basics of CPR: Everything that Oz did, a first-aid certified civilian should be able to do as well. Even if you're not a doctor, you could save a life if there are no doctors around and something like this happens. The Red Cross reminds people to check the scene to make sure it's safe to approach, try to communicate with the person in distress, and if they are unconscious, to check the airway before beginning CPR. 
Once you begin CPR, you're aiming for 30 compressions done at a rapid rate, before two rescue breaths, and continuing the process until help comes (via the Red Cross). CPR can be physically demanding: That's likely why Oz and the Port Authority officer took turns administering the compressions.