Why It's So Important To Get Mammograms On Time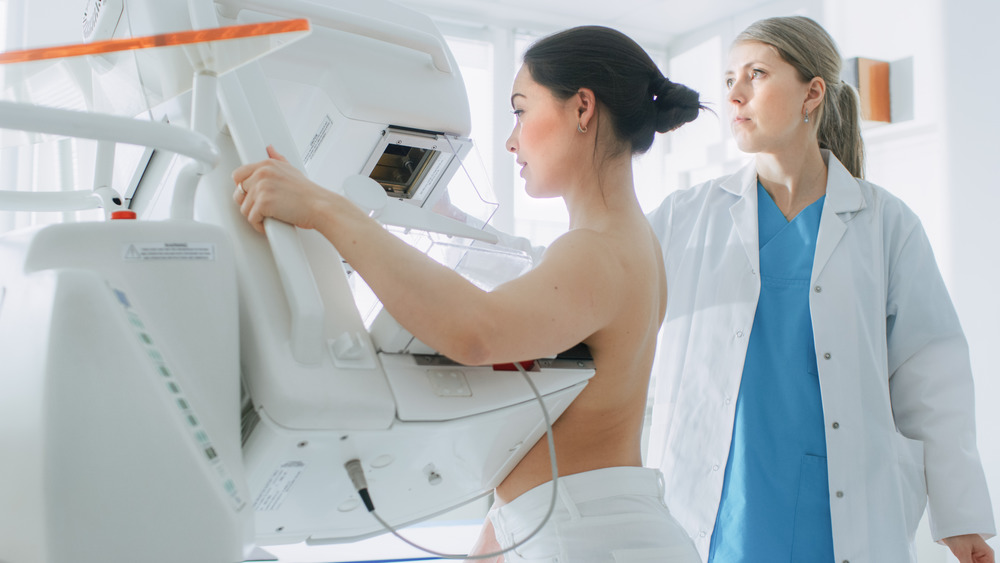 Shutterstock
Earlier this year, the World Health Organization (WHO) announced that for the first time, breast cancer overtook lung cancer as the most commonly occurring cancer worldwide. Recently, the American Cancer Society also picked up on this trend, predicting over 284,000 new cases of breast cancer and nearly 45,000 deaths in the United States alone. While lung cancer still remains the leading cause of cancer deaths worldwide, the fact that breast cancer is increasing in prevalence is concerning to many.
The global COVID-19 pandemic has caused many aspects of life as we knew it to come to a screeching halt. This includes preventative health measures such as routine wellness checks and cancer screenings. While the concern over COVID-19 is valid, health officials are urging people not to miss their routine screenings and check-ups, including their regular mammograms. Currently, the U.S. Preventative Services Task Force recommends that people aged 50 to 74 be screened for breast cancer with a mammogram every two years. For those in a higher-risk category who are aged 40 to 49, the recommendation is an individual one, and people are advised to discuss their case with their healthcare provider.
A recently published study found that people "participating in the last two breast cancer screening examinations prior to breast cancer diagnosis had the largest reduction in breast cancer death." They found that those who missed either of their last two screening mammograms prior to breast cancer diagnosis had a nearly 50 percent increase in breast cancer-related death — a startling statistic.
What you can expect from a screening mammogram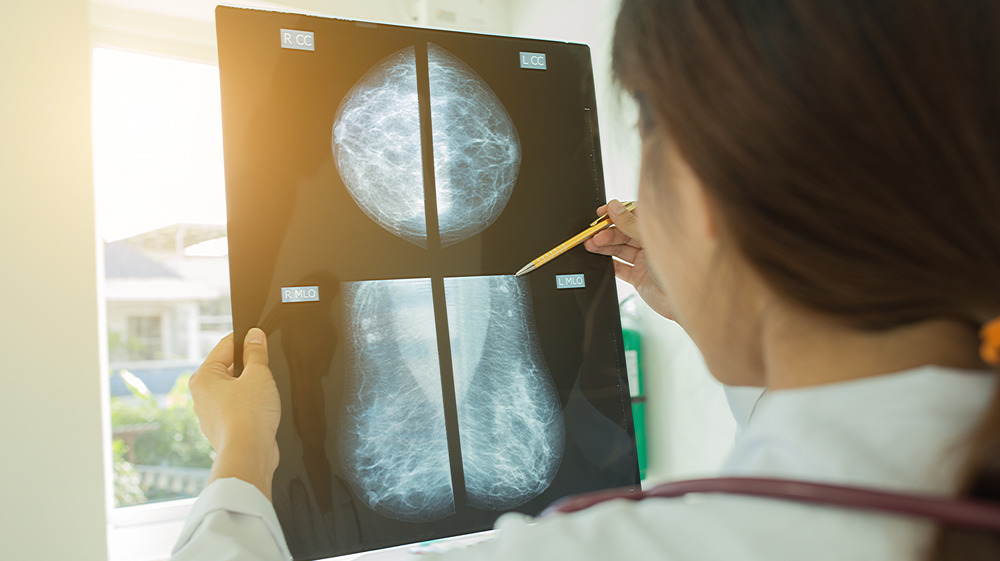 Shutterstock
The findings demonstrate just how important routine preventative screenings can be to timely diagnosis and treatment of breast cancer, and what a big role they play in reducing breast cancer-related deaths. In many cases, people with breast cancer will not exhibit any symptoms, which is why routine radiologic screening is important. So what can you expect from your mammogram?
Mammograms are low-dose x-rays that look for changes in breast tissues, usually calcifications or masses (via ACS). Since breast tissue can be dense, a mammogram machine consists of two plates that compress and spread the breast tissue, allowing for better imaging and less radiation. Sometimes your healthcare provider may also order a breast sonogram if the tissue is dense enough and difficult to view on mammogram alone. Going routinely for mammograms also providers a better overall picture for your healthcare provider as they can more accurately see changes from previous imaging.
Dr. Vivian Bea, chief of breast surgical oncology at New York-Presbyterian Brooklyn Methodist Hospital, emphasizes to Healthline the importance of urging patients to "not skip that mammogram." She goes on to say, "Primary care physicians, clinicians, and providers, [need to] get the word out." 
So while the COVID-19 pandemic is still ongoing, take proper precautions and don't put off potentially life-saving cancer screenings.