Here's When Dr. Fauci Says The US Should Loosen COVID Restrictions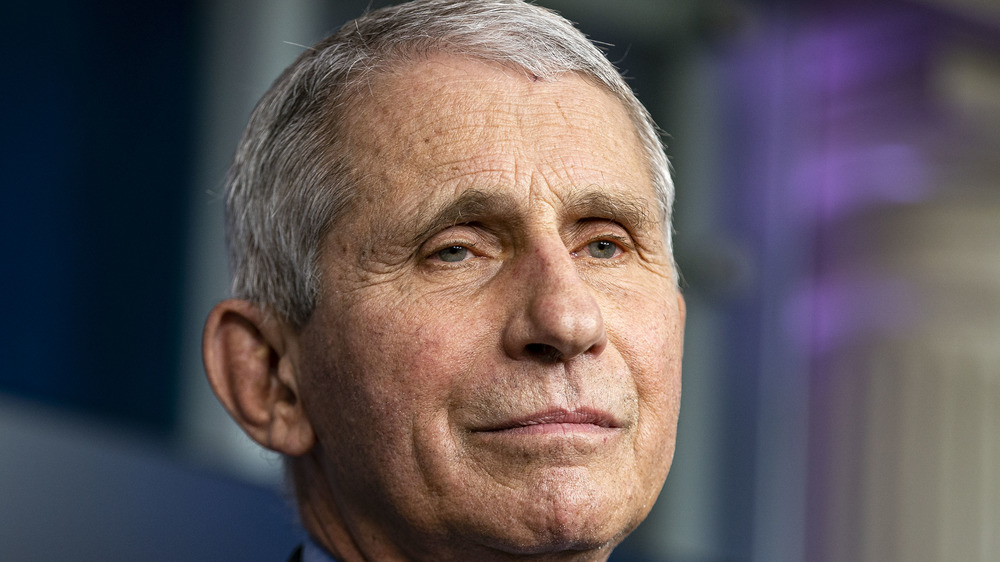 Bloomberg/Getty Images
As Texas, Mississippi, and Alabama prepare to roll back their states' mask mandates and allow businesses to once again operate at full capacity, infectious disease expert Dr. Anthony Fauci warns that it is too soon to lift COVID-19 restrictions in the United States. According to Dr. Fauci, restrictions should stay in place until the average number of new coronavirus cases in the country falls below 10,000 per day (via CNN). The last time there were fewer than 10,000 new cases daily was in March 2020.
With vaccinations ramping up and COVID-19 cases finally starting to decline, Fauci says that now is not the time to pull back. "I understand the need to want to get back to normality," Dr. Fauci told CNN, "but you're only going to set yourself back if you just completely push aside the public health guidelines — particularly when we're dealing with anywhere from 55 (thousand) to 70,000 infections per day in the United States."
The threat of new COVID-19 variants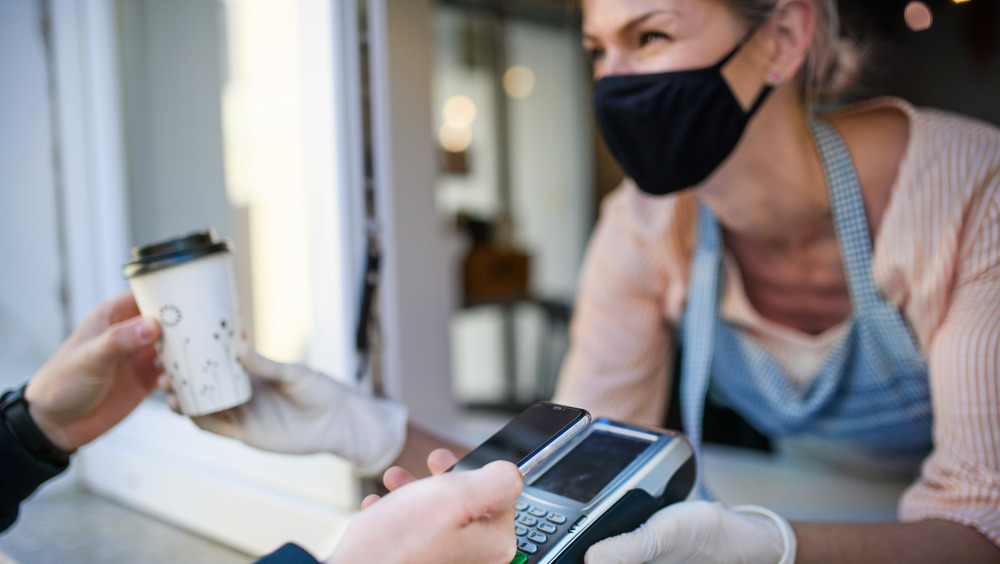 Shutterstock
While COVID-19 cases and deaths have recently plateaued, lifting restrictions across the U.S. could cause that progress to backslide, especially with more easily transmissible variants on the rise. The B.1.1.7 variant, which was first identified in the United Kingdom, is 43 to 90 percent more transmissible and has been found in 46 states, Washington D.C., and Puerto Rico.
At this rate, the U.K. variant is expected to become the dominant COVID-19 strain in the U.S. by mid-March (via ABC News). Although experts hope all three of the available vaccines will protect against any and all variants of the virus, there is concern that lifting restrictions will cause the rate of infections to outpace the rate of vaccinations.
"At this level of cases with variants spreading, we stand to completely lose the hard-earned ground we have gained," Dr. Rochelle Walensky, the director of the Centers for Disease Control and Prevention, said during a White House press briefing on Monday, per ABC News. "These variants are a very real threat to our people and to our progress. Now is not the time to relax the critical safeguards that we know could stop the spread of COVID-19 in our communities, not when we are so close."