How Chai Tea Can Benefit Your Health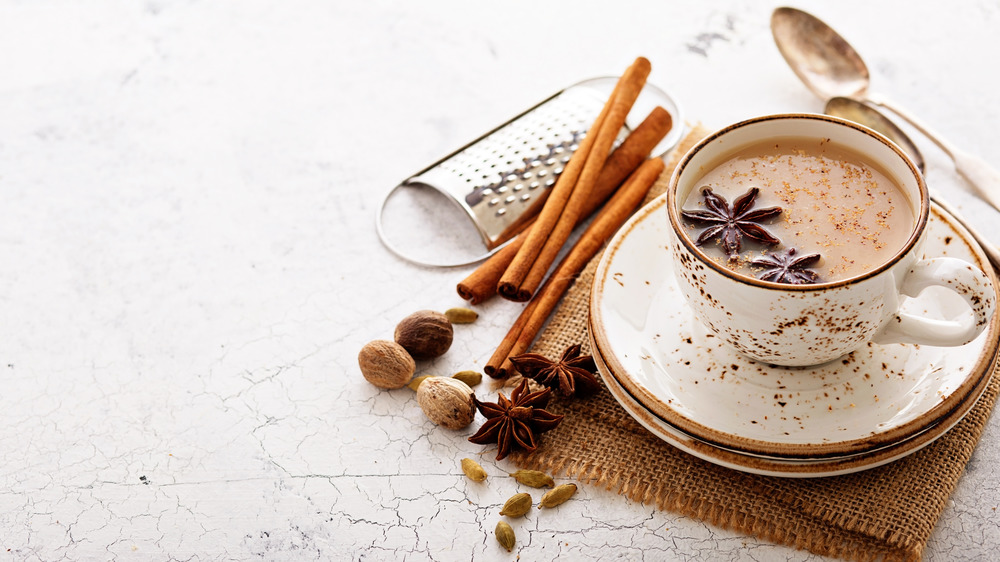 Shutterstock
Chai tea is known for its bold and aromatic flavor, but did you know that this tasty drink has a long list of health benefits? Originating from India, chai tea is a spiced black tea that has become increasingly popular in the Western world. It is made with black tea, ginger, and a variety of spices, including cloves, fennel, cinnamon, cardamom, and black pepper (via Healthline). While these are the most popular ingredients, it is also sometimes made with peppercorns, coriander seeds, and star anise.
Often referred to as masala chai, this sweet and spicy tea is typically brewed with warm water and milk and is usually slightly sweetened with sugar or honey. Chai tea can be served either hot or cold, as either a plain tea or in latte form, and is available for purchase at most cafes. You can also buy pre-mixed chai tea bags and chai tea concentrate at the grocery store.
The benefits of chai tea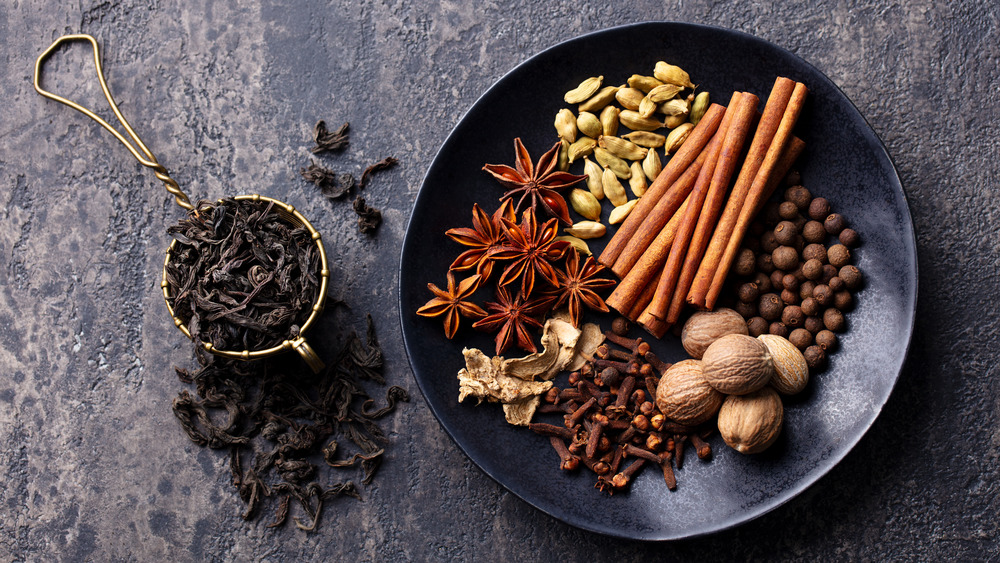 Shutterstock
In addition to its bold taste, chai tea can greatly benefit your overall health. Packed full of vitamins and nutrients, chai tea can promote heart health and prevent disease by fighting off oxidative stress (via Shape). Chai tea is a great source of antioxidants, which work to minimize oxidative stress by protecting your cells against disease-carrying free radicals, reducing inflammation in the body. The damage caused by free radicals can lead to cancer and other chronic illnesses, like heart disease and rheumatoid arthritis. 
Drinking chai tea can also help reduce nausea. The ginger in chai tea can help soothe and settle your stomach, relieving any nausea you might have. The cinnamon in the tea can also have the same effect. Chai tea can also help regulate blood sugar levels, as some studies have shown that black tea may reduce blood sugar after eating a meal. This is particularly helpful for people who have diabetes.