Here's What 'California Sober' Really Means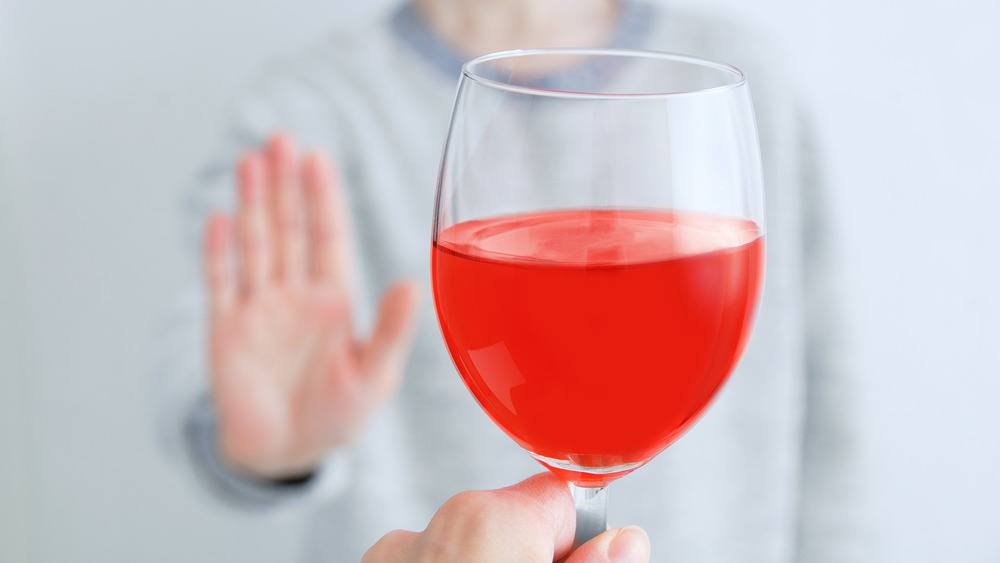 Shutterstock
Demi Lovato called herself "California sober" in an interview with the CBS program Sunday Morning. What does that really mean? Ahead of her upcoming documentary "Dancing with the Devil," which debuted at SXSW last week, the 28-year-old pop star opened up about her near-fatal heroin overdose in 2018. At that time, Lovato was rushed to the hospital after being found unconscious in her home (via Insider). She suffered a heart attack and three strokes as a result of the overdose. The singer revealed on Sunday Morning that doctors told her if she had been found 5 or 10 minutes later, "I wouldn't be here."
Lovato went on to say that since then, complete abstinence has been difficult and says she has not cut out alcohol and marijuana completely.
"So, you're doing what they call moderation, I guess, right? So, you're drinking, smoking a little bit of weed, is that fair to say?" asked Sunday Morning correspondent Tracy Smith.
"Yeah. I think the term that I best identify with is California sober," Lovato replied.
The singer said she didn't feel comfortable discussing more details of her recovery "because I don't want anyone to look at my parameters of safety and think that's what works for them, because it might not."
"I am cautious to say that, just like I feel the complete abstinent method isn't a one-size-fits-all solution for everybody, I don't think that this journey of moderation is a one-size-fits-all solution for everybody, too," she continued.
What an addiction expert has to say about 'California sober'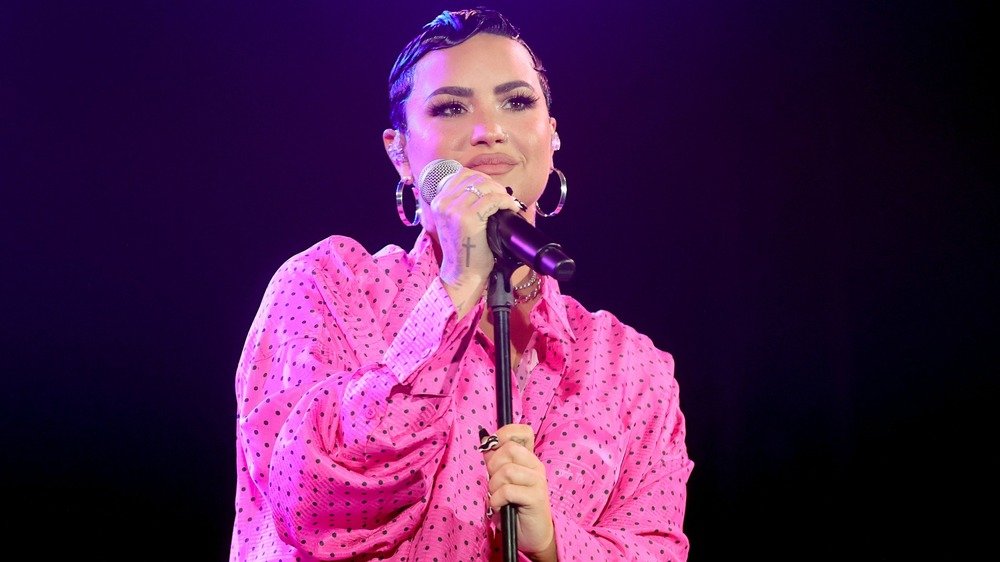 Rich Fury/Getty Images
"California sober" typically refers to a lifestyle of abstaining from alcohol and most drugs except for marijuana, according to Insider. Some definitions also allow for the use of psychedelics, like LSD and mushrooms, substances said to promote a sense of well-being without major risk of overdose (via Newsweek).
But Ken Seeley, an interventionist and trauma professional, says "California sober" isn't sobriety at all. "You might not do heroin, but you may smoke pot. But the reality here [is that there] is no moderation for people that suffer with addiction," he told ET Online.
Seely, who is 31 years sober himself, takes offense to the term, calling it "disrespectful to the sober community." "I know a lot of people that work really hard to hold their abstinence and fight for their lives in recovery and to bring up this new term, 'California sober,' is so inappropriate," he said. Seely also said letting addicts know they can use alcohol and drugs in moderation is dangerous, and could potentially lead to "millions" of deaths. He suggests Lovato rename her lifestyle to prevent such harm. "... whatever she wants to call it, but it's not sobriety," he said.
If you, or anyone you know, is struggling with addiction issues, help is available. Visit the Substance Abuse and Mental Health Services Administration (SAMHSA) website or contact SAMHSA's National Helpline at 1-800-662-HELP (4357).