Prince Harry's Mental Health Connection To The Company He Now Works For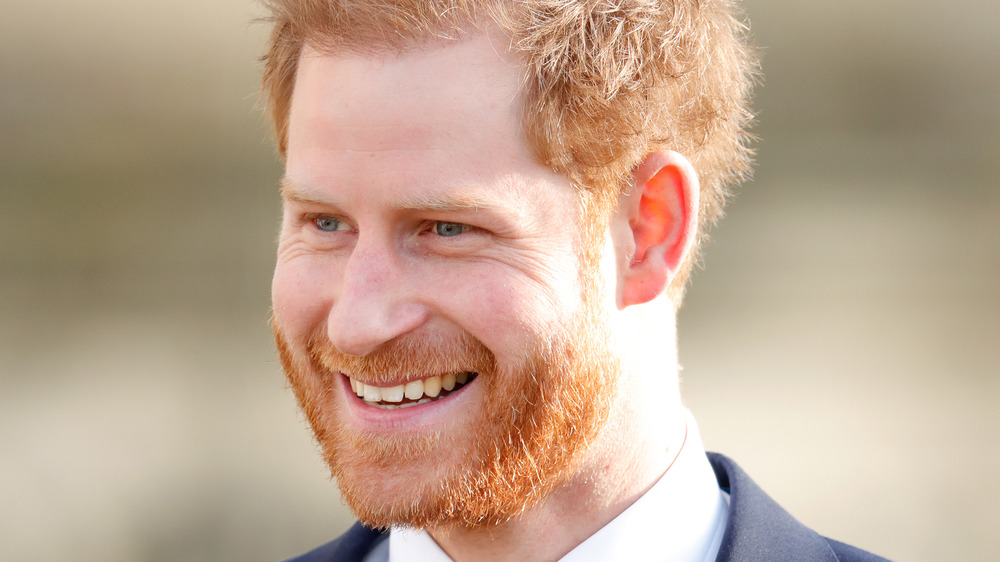 Max Mumby/indigo/Getty Images
It has been nearly one year since Prince Harry and Meghan Markle left the United Kingdom and headed across the sea. Now settled into life in America, Prince Harry has found a new job — Chief Impact Officer at the Silicon Valley coaching and mental health start-up BetterUp. In his new role as CIO, Prince Harry will continue to advocate for and educate people on, the importance of addressing mental health.
Harry is no stranger when it comes to speaking on mental health issues — in fact, he is one of the most outspoken members of the royal family to do so. In the past, Prince Harry has spoken about the grief and devastation associated with his mother's death when he was young (via Forbes). He has opened up about bottling his emotions regarding Princess Diana's death, saying, "I thought that thinking of her was only going to make me sad and not going to bring her back. So from an emotional side, I was, like, 'Right, don't ever let your emotions be part of anything.'"
Prince Harry has also said that many times he was near a complete breakdown "when all sorts of grief and lies and misconceptions are coming to you from every angle." After a somewhat rebellious streak in his 20s, the Prince now finds himself in a very different season of life — happily married and a father to baby boy Archie and his soon-to-be little sister. 
Prince Harry has worked with a BetterUp coach himself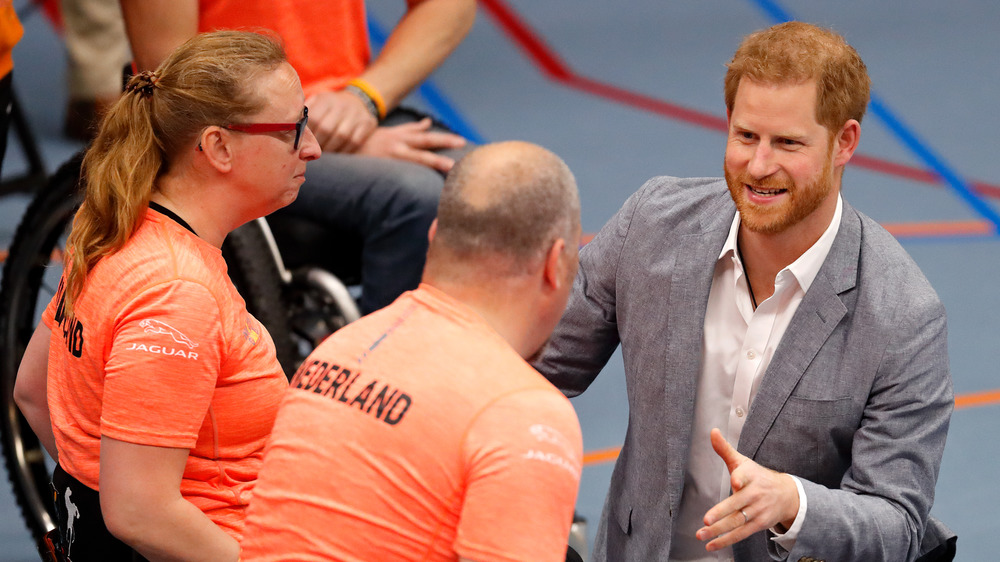 Max Mumby/indigo/Getty Images
In a blog post on the BetterUp website, Prince Harry discusses how his years of military service taught him about the importance of not only building up physical resilience, but mental resilience as well. In recent years he has started "unbottling" those emotions he repressed so long ago and has sought help from a therapist and even a coach from BetterUp. Of his experience with his new employer, Prince Harry said, "I've personally found working with a BetterUp coach to be invaluable. I was matched with a truly awesome coach who has given me sound advice and a fresh perspective."
Prince Harry's desire to help those in need echoes the sentiments of his late mother Princess Diana. Inspired after witnessing the Warrior Games in the U.S. in 2013, Prince Harry helped found the Invictus Games, in which wounded military service members can use the power of sports to "inspire recovery, support rehabilitation and generate a wider understanding and respect for those who serve their country."
In addition to the Invictus Games, Prince Harry, along with wife Meghan, recently founded the Archewell Foundation, which aims to "uplift and unite communities — local and global, online and offline — one act of compassion at a time." Prince Harry's commitment to improving society's collective mental health is evident by his announcement that even his Archewell team will have access to the coaching made available by BetterUp.
Prince Harry's new position marks an exciting new chapter to an undoubtedly philanthropic and generous life here in the U.S.