What A Medical Conscience Objections Law Really Means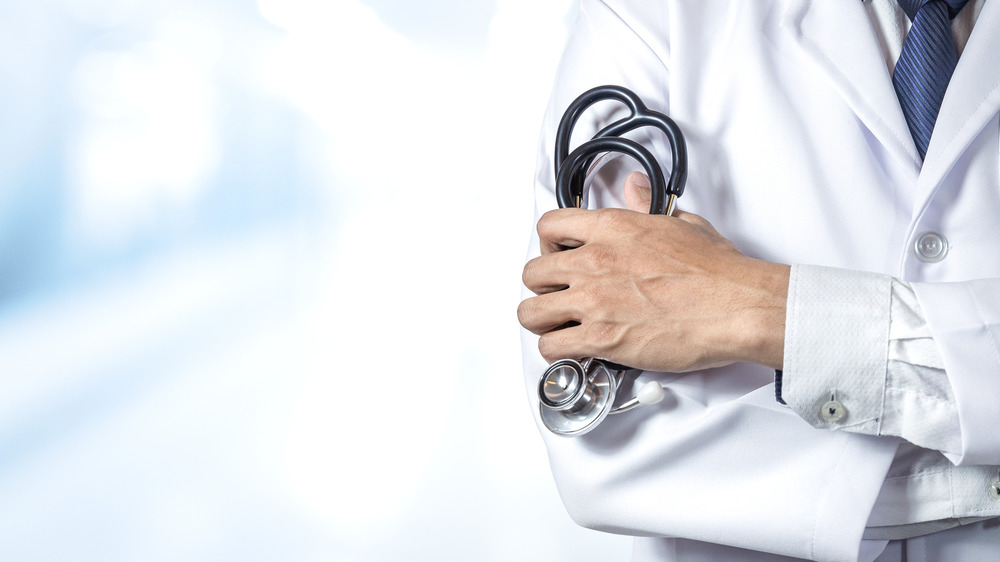 Shutterstock
When the governor of Arkansas signed a bill into law that allows for medical conscience (or conscientious) objections, there were strong reactions from groups that have been paying close attention to the controversial legislation (via U.S. News). This is not the first time a rule like this has come under scrutiny. In 2019, the federal Department of Health and Human Services (HHS) enacted a similar rule, citing the federal conscience and anti-discrimination laws already on the books (via Department of Health and Human Services). The rule was later vacated by district courts in several states. So what is a medical conscience objection, and why is it so controversial?
According to the new Arkansas law SB289 (via TrackBill), "'Conscience' means the religious, moral, ethical, or philosophical beliefs or principles of a medical practitioner, healthcare institution, or healthcare payer." Essentially what this bill says is that any medical professional may refuse to treat a patient if the medical professional has an objection to the non-emergency procedure based on their personal "religious, moral, ethical, or philosophical beliefs."
At the federal level, the medical conscience objection rule that former HHS Secretary Alex Azar enacted specifically cited laws that protect medical professionals or healthcare providers, including companies that provide health insurance for their employees. It said that they cannot be sued or terminated if they refuse to perform or even train for services such as abortions, contraception, assisted death, or even mental health counseling. 
Who is behind medical conscience objection rules?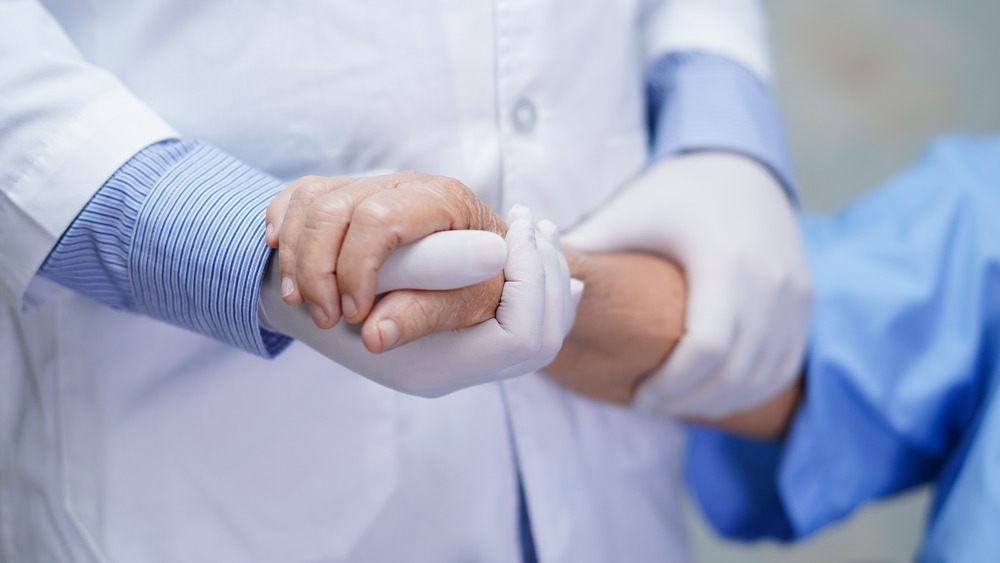 Shutterstock
Those that are in favor of medical conscience objection rules are often religious organizations. They argue that the United States Bill of Rights ensures freedom of religion in regard to how someone practices their profession (via The Linacre Quarterly). They are concerned that healthcare professionals will be forced out of their field because of their conscience objections, particularly their objection to what they view as taking a human life (via NPR).
Medical conscience objection is a fairly new practice and only appeared following rulings that legalized abortion in the United Kingdom in 1967 and the United States in 1973 (via The European Journal of Obstetrics and Gynecology). This is one of the reasons that civil rights organizations such as the American Civil Liberties Union and the Human Rights Campaign believe that medical conscience objection rules have been and will be used to discriminate against women and LGBTQ+ patients. Researchers and opponents of these rules argue that if doctors, in particular, are not ready and willing to fully perform their medically and scientifically supported duties in service to their patients, they should not be in the medical field (via The BMJ).
For now, the federal medical conscience objection rule remains in limbo following a legal ruling in response to lawsuits by a slew of organizations opposing it. But individual states continue to enact their own legislation, and civil rights organizations vow to keep fighting each new law that is passed.