The Third-Leading Cause Of Death In The US In 2020 Is Hardly A Surprise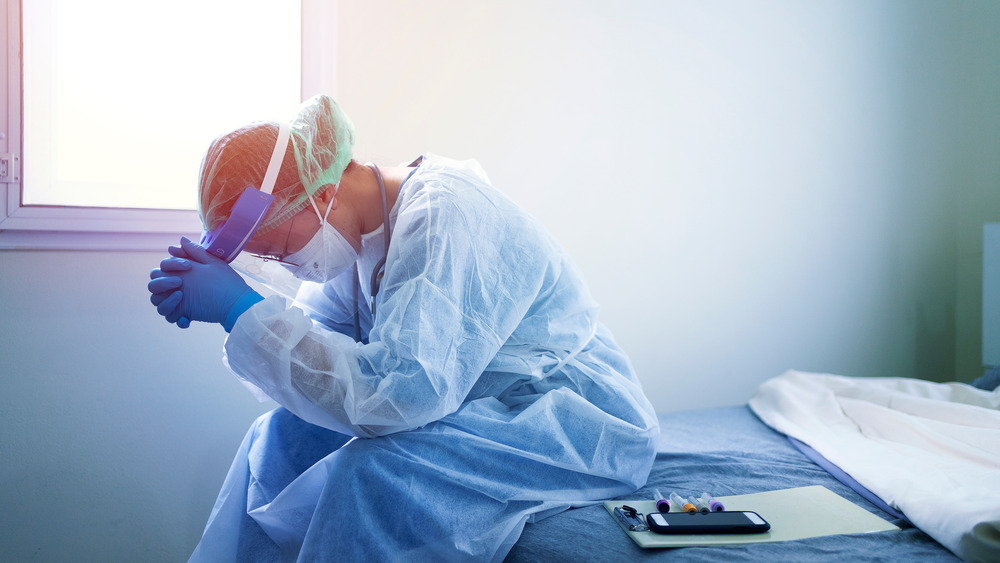 Shutterstock
The Centers for Disease Control and Prevention (CDC) released early provisional mortality data for the 2020 year in the United States, and while heart disease stays consistent as the number one cause of death, with cancer the second leading cause, it's not shocking that COVID-19 now rounds out the top three. According to the report, from 2019 to 2020, deaths caused by COVID-19 increased by nearly 16 percent, from 715.2 to 828.7 per 100,000 people. 
CNN reports that researchers at the National Center for Health Statistics found COVID-19 to be the underlying cause or a contributing factor in the death of approximately 378,000 Americans. The provisional data also showed these death rates were highest in Hispanic, Black, Native American, and Alaska Native communities, with the mortality majority being males 85 years and older. CDC Director Rochelle Walensky, M.D., MPH, stated at a COVID-19 Response Team briefing at the White House that, "Among nearly all of these ethnic and racial minority groups, the COVID-19 related deaths were more than double the death rate of non-Hispanic white persons," (via NPR).
Keeping track of the data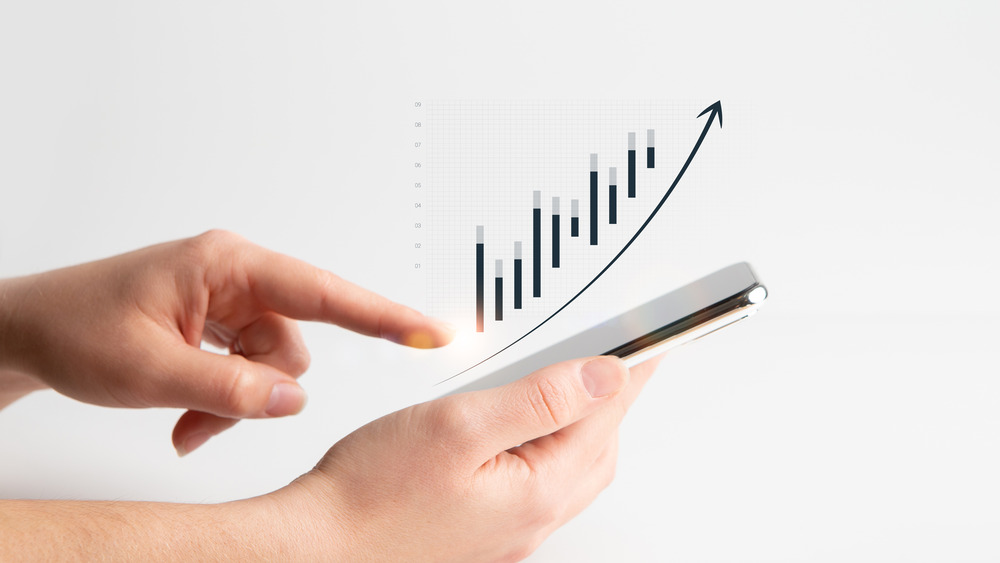 Shutterstock
NPR also reports that just 5.5 percent of the reviewed deaths listed COVID-19 as the sole cause, with no co-morbidities. Furthermore, 97 percent of deaths with an additional cause were said to have a "plausible chain-of-event" condition, like pneumonia or respiratory failure, or a "significant contributing" medical condition like high blood pressure or diabetes.
During the brief White House press conference, Dr. Walensky stated that this early data should serve "as a catalyst" for Americans to continue to slow the spread of Coronavirus by social distancing, wearing masks, and by getting vaccinated (via CNBC).
The researchers used information from death certificates and the National Vital Statistics System for their reports, which is where this provisional data comes from. According to NPR, it has been suggested that by gathering this information early, researchers and policy makers become more aware of changing trends and other "actionable information." The full report of annual mortality data is released about 11 months into the next year, so we may see some changes once that final information is released later this year.