This Is How Can You Tell If Your COVID-19 Vaccine Is Effective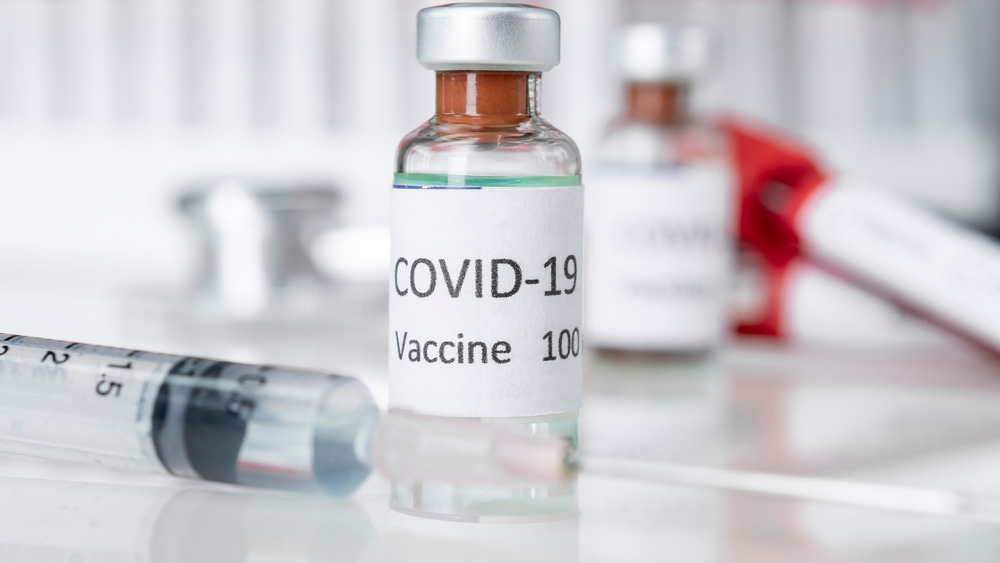 Shutterstock
With more than 56 million Americans (and counting) currently fully COVID-19 vaccinated, speculation surrounding the shot's efficacy continues to rise. According to BestLife, there have been reports of side effects in those who have been vaccinated such as headaches, fever, fatigue, and even delayed rashes at or near the injection site, yet, others say they have had no adverse symptoms at all. This inconsistnecy, in addition to the stress which already surrounds COVID-19, has folks wondering what it all means.
Many doctors insist that these symptoms are typical and indicate your body's healthy, immune-boosting response to the vaccination. According to the CDC, it is common to have no reaction post-vaccine and it's also common to experience injection shot swelling, redness, or pain, as well as fever, chills, or muscle aches. The side effects should only last a few days, but might prevent you from performing your daily tasks, like working. According to Healthline, you are more likely to have an adverse reaction to the second dose of the Moderna or Pfizer vaccine rather than the first.
Follow guidelines for efficacy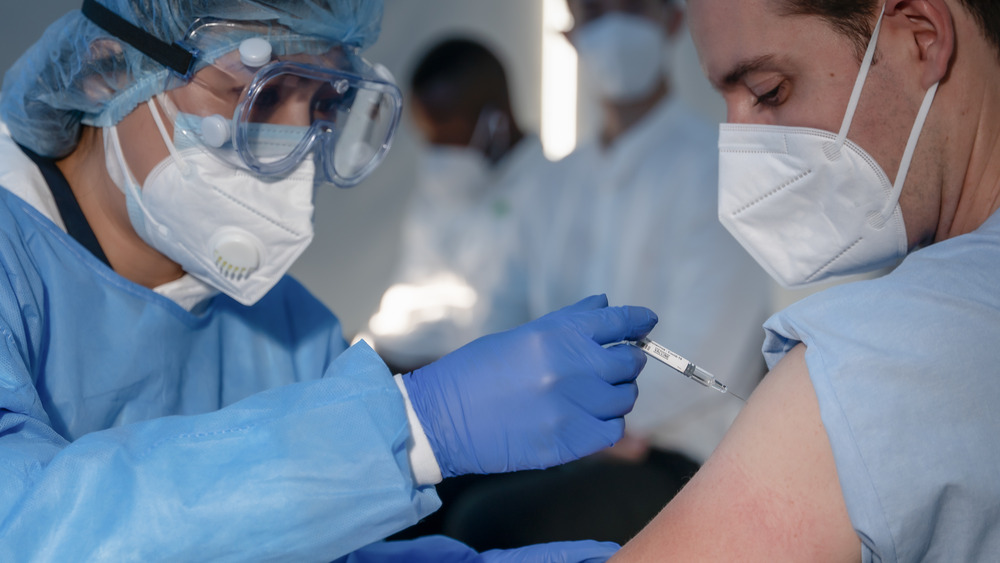 Shutterstock
Whether or not you experience symptoms is of no concern, as each individual will respond differently, Dr. Debra Powell, the chief of infectious diseases at Tower Health in Pennsylvania, shares with Healthline. The best way to ensure optimal immunity, with both the Pfizer and Moderna vaccines, is getting the second shot for the full dose — this is really the only way to make sure your vaccine will be as effective as possible, as you can't rely on the presence of side effects to let you know if it's working. 
Dr. Powell reports that the first dose can improve your immunity by up to 50 percent, while the second dose will bring you up to 95 percent immunity. It's not the side effects, or lack thereof, that determines the vaccine's efficacy, rather, it's staying "as close to the recommended interval as possible," the CDC states.
While you may be tempted to get your antibody levels checked after completing your vaccinations, on their website the CDC advises otherwise stating, "Antibody testing is not recommended to assess for immunity to SARS-CoV-2 following COVID-19 vaccination."  Infectious disease expert Rob Murphy, M.D., told The Washington Post, "After the vaccines, a lot [of] people are going to get antibody testing — 'Oh, I want to see if it's working.' It actually has very little correlation... Many people will test negative on the antibody test, and that does not mean the vaccine didn't work."