Peloton Treadmill Recalls: Here's What You Need To Know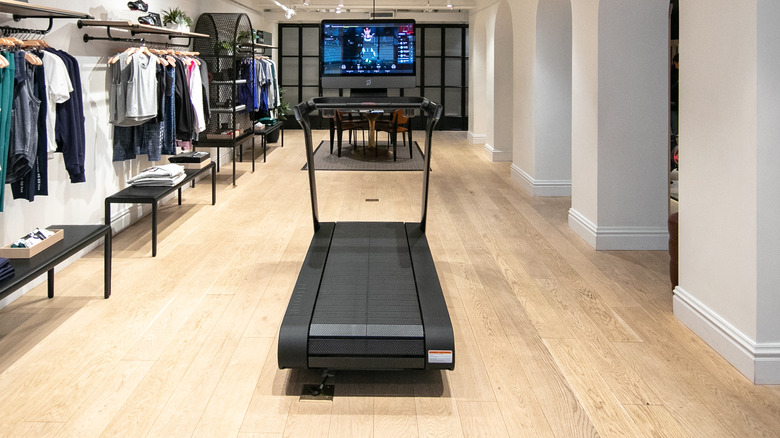 Bloomberg/Getty Images
On Wednesday, May 5, fitness company Peloton Interactive Inc. announced a voluntary recall of its two treadmills. The recall came after the machines were linked to one death and more than 70 incidents that included injuries. The recall involves around 125,000 of the Peloton Tread+ machines and more than 1,000 of the Peloton Tread machines. The company made the announcement with the U.S. Consumer Product Safety Commission one month after the CPSC warned the public about potential risks of injury while using the Tread+.
The Peloton Tread+ poses a greater risk because, according to the CPSC, it is linked to the death of a 6-year-old child who was pulled under the machine. As many as 29 other injuries involved broken bones and abrasions.
The company is also recalling the Peloton Tread because of several reports in which the touchscreen became loose and fell off. While no injuries were reported in the U.S., 18 reports of minor injuries were reported in Canada and the United Kingdom (via CPSC).
How to identify each treadmill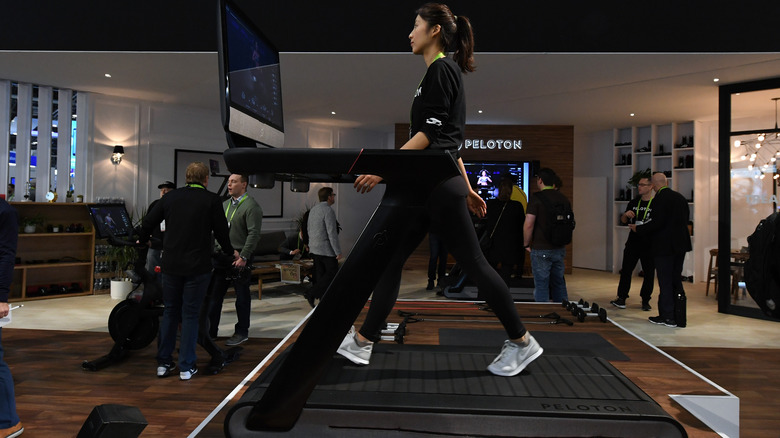 Ethan Miller/Getty Images
To identify the Tread+ model, look for the model number TR01 printed on a black sticker located on the end cap on the front of the deck. The machine also has a 32-inch high-definition touchscreen with a 67-inch tread space (via CSPC). The smaller Peloton Tread model has the model number TR02 printed on a black sticker on the end cap on the front of the deck. It has a 23.8-inch high-definition touchscreen with a 59-inch tread, per CSPC.
In the announcement, Peloton advised consumers who own the machines to stop using them immediately and contact the company for a full refund or a "qualified remedy" when one becomes available. Peloton CEO John Foley also apologized for not recalling the Tread+ machines sooner. He also explained that the company was committed to working with the CPSC to set new safety standards for treadmills.
To receive more information about the recall or request your refund or repair, visit Peloton's website.